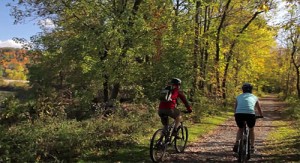 New England Activities
Mountain Biking, Hiking, Skiing, and Rock Climbing and just a few favorite New England Activities. Don't forget about browsing, sight-seeing, antique, outlet and art shopping. Summer activities include; camping, golfing, swimming and attending a great New England Summer Camp. Browse New England Activities below. To feature your NE Activity, contact us.
Take to the sky on a Lake Champlain Hot Air Balloon ride and scale a cliff in the Green Mountains. Vermont is more than cheese and farm – there's plenty of fun activities for every age and ability. Find more Vermont Activities from VT LIVING.com.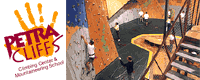 PetraCliffs Climbing Center and Mountaineering School, 105 Briggs Street, Burlington, VT 05401 | 866-65-PETRA
Located in Burlington, PetraCliffs is a Vermont's premiere indoor rock climbing facility and climbing school. Our gym features 8,500 square feet of climbing walls and bouldering for all abilities. Our programming, guiding, and instructional course focuses on individuals and groups of all ages.
Visit Petra Cliffs Website
---


Above Reality Inc. Hot Air Balloon Rides, 70 Essex Way, Essex, VT 05452 | 802-899-4007
Enjoy spectacular views of the Green Mountains, Lake Champlain, and the Adirondack mountains during a memorable balloon flight with our friendly and skilled staff. We'll whisk you above the ordinary and take you on a magical voyage above the treetops. All flights conclude with a champagne toast and VT cheese and fudge.
Visit Balloon Vermont Website
---


Scott Farm Orchard, 707 Kipling Road, Dummerston, VT 05301 | 802-254-6868
The Scott Farm, listed on the National Register of Historic Places, has been in active cultivation since 1791. This 571 acre farm includes over 120 varieties of ecologically grown heirloom apples on 40 acres. Harvest starts in late August and peaks in October. We have a pick-your-own orchard and numerous seasonal events. Check out website for details.
Visit Scott Farm Orchard Website
---


Okemo Valley Regional Chamber of Commerce, 57 Pond St., Ludlow, VT 05149 | 802-228-5830
We serve the Towns of Andover, Cavendish, known for trophy trout fishing; Chester, known for Arts & Antiques; Ludlow, home of Okemo Mountain Resort, Mount Holly famous for Cider Days; Plymouth, home to Pres. Calvin Coolidge State historic site and Weston, home to the original Vermont Country Store.
Visit Okemo Valley Chamber of Commerce Website
---
---
Vacation in New Hampshire for a wide variety of family activities and world famous White Mountain Attractions. The New Hampshire Activity Guide in NH Living will get to all of New Hampshire's most popular attractions.
---
Take a Maine Vacation for a wide variety of family activities and world famous ocean forts and lighthouse tours. The Maine Living Activity Guide in ME Living will tell you about unique Maine attractions.

Roger's Copper Creations, 888 West Street, Rockport, ME 04856 | 207-542-0909 
Copper Artwork that reflects the beauty all around us. Roger is constantly inspired by the wonderous beauty that Maine offers. His love of hiking, fishing, motorcyling, and scuba diving, brings Roger in immediate contact with the natural elements that appear in many of his pieces. Visit this beautiful art gallery in person or click into the web site to purchase online. 
Visit Website
---

Ogunquit Playhouse, 10 Main Street, US Route 1, Ogunquit, ME 03907 | 207-646-2402
America's Foremost Summer Theater began in a renovated garage in Ogunquit's town square in 1933. Ogunquit Playhouse is dedicated to producing the finest shows ever to appear on Broadway stages. Visit the web site to see this years show schedule and purchase tickets.
Visit Ogunquit Playhouse Website
---


York's Wild Kingdom, P.O. Box 1139, York Beach, ME 03910 | 207-363-4911
 New England's Only Zoo AND Amusement Park. A family oriented zoo and amusement park conveniently located in York Beach, Maine. Stroll and view a large number of beautifully landscaped animal exhibits; numerous rides for all ages plus food and ice cream stands, gift shops and so more. A day of family fun and walking distance to a clean sandy beach! View dozens of live animals from near and far. Sorry, Pets are not allowed in the Zoo but are allowed (on leash) in the Amusement Park. Open Seasonally May-Sept. View website for details and hours.
Visit York's Wild Kingdom Website

Maine Diner, 2265 Post Road (US Route 1),Wells, ME 04090 | 207-646-4441
Featured on "The Today Show", Phantom Gourmet, Guy Fieri's "Diners, Drive-Ins and Dives" and others. Maine blueberry pancakes, pies, lunch and dinner specials and more. World Famous Food Like Grandma Used To Make. Try Maine Diner's famous Lobster Pie, Seafood Chowder, Codfish Cakes. Breakfast anytime. Remember the Maine Gift Shoppe, Maine Products. Open Daily at 7AM..
Visit Maine Diner in Wells, Maine
---
---
Your Massachusetts Vacation can include a visit to some of America's most famous attractions and family activities that will keep you busy at any time of the year. The Massachusetts Activity Guide in MA Living will tell you more favorite New England Activities.
---
Visit Connecticut and enjoy indoor and outdoor activities the entire family will enjoy – even the Connecticut casinos now have entertainment for children. The Connecticut Activity Guide in CT Living will offersome activity ideas for Connecticut vacationers.
---
A visit to the "Ocean State" of Rhode Island offers a variety of activities and attractions. Set your bookmark to Rhode Island Activities in RI Living for some suggestions.
| NE BEACHES | NE BOATING |
---