New England Boating
New England Marinas & Boat Tours
Boating is a favorite New England Outdoor Activity. New England offers many lakes, ponds, and waterways to go boating. The mighty Connecticut River also offers boating options and is home to several marinas that will rent you a boat for a day on the water. Lakeside marinas on Lake Champlain, Squam Lake, Lake Winnipesaukee, Newfound Lake, and others have boat rentals available. To feature your New England boat tour, marina, or boat rental, contact us.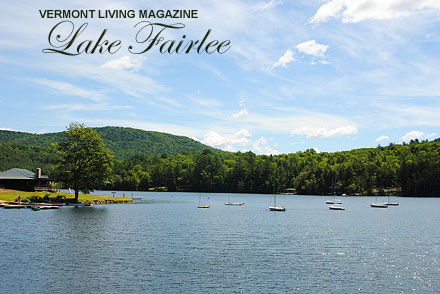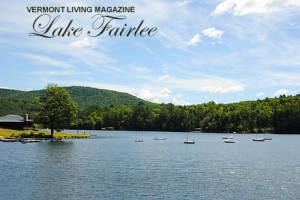 The absence of a coastline has not hindered boaters from flocking to Vermont for some outdoor fun on the water. The plethora of lakes and ponds throughout the Green Mountain state offers more than enough boating and waterfront options. Lake Champlain, Memphremagog, Lake Willoughby, Crystal Lake, Bomoseen, and Seymour Lake to name just a few. Find more Vermont Boating from VT LIVING.
Include Me shortcode: file not found
---
Take a Boating Vacation in New Hampshire. With hundreds of lakes, ponds, and rivers, New Hampshire is a boaters' paradise. Summer residents usually get their boats in the water by mid-June and enjoy the season until October. NH Boat rentals and boat sales are available at local marinas on Squam Lake, Lake Winnipesaukee, Paugus Bay, Great Bay, Lake Sunapee, Newfound Lake, and others. Find more at New Hampshire Boating in NH Living Magazine.
---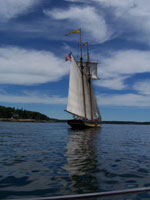 Take a Maine Boating Vacation and set sail in the North Atlantic. Maine has over 2,500 lakes and 3,500 miles of beautiful coastline that are perfect for everyone's boating pleasure. While many of the lakes are part of a state park, there are also locations that are maintained by local groups. This allows for more access points and makes it easier for everyone to get on the water. The Maine Living Activity Guide in ME Living will tell you about Maine boating.
Include Me shortcode: file not found
---
Your Massachusetts Boating Vacation can include a visit to some of America's most historic locations. In addition to the Massachusetts coastline's picturesque beauty, there are also hundreds of inland lakes and rivers to drop your boat in at. From Cape Cod Canal and Boston Harbor to Quabbin Reservoir and Birch Hill Dam, there are many water spots to choose from. If you have a larger craft, plan on spending time at Cape Cod or Buzzards Bay, as many of the inland lakes are small and have many boating restrictions. The Massachusetts Activity Guide in MA Living will tell you more about popular New England Activities.
Include Me shortcode: file not found
---
Visit Connecticut for boating. Connecticut has often been considered by many to be one of America's most beautiful places to boat, and it offers hundreds of lakes, rivers, ponds, and Sounds to choose from. Spend some time fishing, sailing, and kayaking at Long Island Sound the next time you visit Connecticut. The Connecticut Activity Guide in CT Living will offer some activity ideas for Connecticut vacationers.
Include Me shortcode: file not found
---
A visit to the "Ocean State" of Rhode Island must include a boat tour, sunset cruise, or whale watch cruise. With many yachting and sailing clubs, boat builders, slips, and marinas, there's no doubt Rhode Island is a boater's paradise. Don't let the size of this tiny state fool you – Rhode Island is brimming with fun boating options, as well as charters, tours, and races. Newport's deepwater harbor has hosted America's Cup race for many years, and Providence hosts an impressive boat show annually.
INFLATABLE BOAT

CANOES
KAYAKS
---
Attractions | Inns | Resorts | Hotels
Rental Homes | Real Estate | Restaurants
Camping | Business | Classified