New England Hotels
Visit New England for sensation hotel lodging. The entire northeastern US offers an outstanding selection of hotels. From downtown Boston to the White Mountains of New Hampshire – there are plenty of hotel lodging options. We found the very best New England Hotels and Suites and share them with you. Visit the links below for room rates, availability and exclusive online deals. To feature your NE Hotel Accommodations, contact us.
Vermont has many outstanding full-service hotel accommodations, making it easy for any traveler to find the very best Vermont hotels for a Vermont travel adventure. Whether you want to view the spectacular fall foliage scenery or hit the slopes at Stowe, Killington, or any one of Vermont's great ski resorts, you will find that all recommended hotels, motels, and motor inns are personally visited by our staff to assure your satisfaction. Find more Vermont Hotels from VT LIVING Magazine.
---
Unique to New Hampshire is the presence of not one, but four historic Grand Hotels; The Mount Washington Hotel, The Mountain View Grand, The Balsams and Wentworth By the Sea. There is a great selection of hotel rooms and suites to choose from. Major NH hotel chains include; Marriott, Best Western, Holiday Inn, Quality Inn, Comfort Inn, Sheraton, Hampton Inn & Suites, and others. The New Hampshire Hotel Lodging Guide in NH Living will get you to the best hotels in New Hampshire.
---
Maine is a very busy place during peak travel times, so make your Maine hotel reservations in advance of your visit to save time and avoid frustration. Even in the busy summer months you'll find great Maine hotel lodging by following the links below. Our recommended Maine Hotels, Motels and Motor Inns will assist you in every way possible to assure you have a hassle-free visit. The Maine Living Hotel Lodging Guide in ME Living will also assist.
---
MASSACHUSETTS HOTELS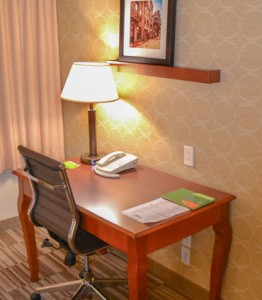 Almost everywhere you go in Massachusetts will lead you to a fabulous hotels or motel. Whether staying at Boston Harbor or digging your toes into the sandy beaches of Cape Cod, our hotel guide will help you find the perfect Massachusetts hotel accommodations for your visit to MA. The Massachusetts Hotel Lodging Guide in MA Living will lead you to exclusive Mass. Hotel Deals and more.
---
Major hotel chains represented include; Marriott, Best Western, Holiday Inn, Quality Inn, Comfort Inn, Howard Johnson, and more. The Connecticut Activity Guide in CT Living will offersome activity ideas for Connecticut vacationers.
---
With breathtaking views of the Atlantic Ocean, many of Rhode Island's hotels are a special treat indeed! Capture a view of one of RI's many picturesque lighthouses from your hotel room window, or find the perfect motel for the whole family when visiting beautiful Rhode Island.
There are also some great hotels which are not chains. Set your bookmark to Rhode Island Hotels in RI Living for some suggestions.
Visit New England hotels: Vermont, New Hampshire, Maine, Connecticut, Rhode Island, Massachusetts – all have excellent selections of suite hotels, motels, and motor inns in every region. New England offers unique and historical hotels in every state. Some of the most recognizable include; The Woodstock Inn, The Mount Washington Hotel, Basin Harbor Club, Samoset Resort, Equinox Hotel, Cliff House, and Wentworth By The Sea Hotel.
Major hotel chains are well represented, and include; Marriott, Hyatt, Sheraton, Omni, Hilton, Best Western, Holiday Inn Express, Quality Inn, Hampton Inn, Comfort Inn, Howard Johnson, Travel Lodge, Ramada, Days Inn, and more.
---