New England Hotels
Visit New England for sensation hotel lodging. The entire northeastern US offers an outstanding selection of hotels. From downtown Boston to the White Mountains of New Hampshire – there are plenty of hotel lodging options. We found the very best New England Hotels and Suites and share them with you. Hotel rates in New England range from $70 – $700 per night depending upon the hotel. Find room rates, availability, and exclusive online offers from New England's better hotels.
Vermont has many outstanding full-service hotel accommodations, making it easy for any traveler to find the very best Vermont hotels for a Vermont travel adventure. Whether you want to view the spectacular fall foliage scenery or hit the slopes at Stowe, Killington, or any of Vermont's great ski resorts, you will find that all recommended hotels, motels, and motor inns are personally visited by our staff to assure your satisfaction. Find more Vermont Hotels from VT LIVING Magazine.


Middlebury Inn, 14 Courthouse Square, Middlebury, VT 05753 | 802-388-4961
With 70 guest rooms, the Middlebury Inn offers the perfect blend of modern comfort and classic historic charm. Welcoming travelers since 1827, the inn now has all of the amenities of a full service hotel, including fine dining, a pub, and meeting and banquet space to accommodate your Vermont wedding. Located between Burlington and Rutland and convenient to many Vermont attractions, this inn is perfect for that pampered fresh-air getaway, family reunion or professional retreat.
Visit Middlebury Inn VT Website
---


The Quality Inn at Quechee Gorge, Rt. 4, Quechee, VT 05059 | 1-802-295-7600
A full service Quechee Vermont hotel and conference center with on premises restaurant, banquet, and business function facilities. Gold Award Winner. Near Quechee Gorge.
Visit Quality Inn - Quechee, VT
---


The Pointe at Castle Hill Resort, Rt. 103, Ludlow, VT 05149 | 888-764-6836
A truly accommodating country hotel with 96 spacious rooms and suites, enhanced guest services, and a new look. An exceptional lodging value with all the comforts of a first class hotel. Indoor pool, hot tub, restaurant, lounge, game room and views of Okemo Mountain.
Visit The Pointe at Castle Hill Resort
---


The Green Mountain Inn, 18 Main St., P.O. Box 60, Stowe, VT 05672 | 800-253-7302
Experience warm hospitality in an historic landmark in the heart of Stowe Village. Beautifully restored, the Inn offers the perfect blend of modern luxury and country elegance in over 100 rooms, fireplace suites, luxury rooms, exquisite village apartments and townhouses. Two superb restaurants, afternoon tea, year-round outdoor heated swimming pool, outdoor Jacuzzi, children's pool, two firepits and fully equipped health club. Classic setting for weddings, conferences and events.
Visit Green Mountain Inn, Stowe, VT
---


Marshfield Inn and Motel, 5630 US Route 2, Marshfield, VT 05658 | 802-426-3383
We offer quiet country accommodations on 37 acres convenient to both Montpelier and St. Johnsbury. It's the perfect relaxing stop-over after a busy day of travel, or a comfortable place to settle for a few days while exploring Montpelier, Central Vermont or the Northeast Kingdom. Experience the cozy charm and beautiful surroundings of a B&B, with the privacy, convenience and reasonable price of a motel. We are pet friendly.
Visit Marshfield Inn & Motel
---


The Sugar Lodge at Sugarbush, Sugarbush Access Road, Warren, VT 05674 | 800-982-3465
We are pure Vermont. Located next to the Sugarbush golf course and 1/4 mile from the ski lifts at Sugarbush Ski Area, near hiking and bike trails. Offering 23 tastefully decorated rooms with CATV, phone, and A/C. Relax in our outdoor pool or Hot Tub.
Visit Sugar Lodge at Sugarbush, VT
---


Sunset Motor Inn, 160 VT Route 15 W Morrisville, VT 05661 | 800-544-2347
A family owned hotel in scenic Vermont. Recently updated rooms and amenties. 55 units, apartment suite, four houses in a convenient location. Charlmont Restaurant, located next door. Children 12 & under stay free, Group Rates, Bus Parking, Free Wi-Fi, Outdoor Pool, Views, Select pet-friendly rooms available; a large lawn is available behind hotel.
Visit Sunset Motor Inn - Morrisville
---


Hampton Inn Saint Albans, 43 Lake Street, St Albans, Vermont, 05478
This modern boutique hotel offers an excellent location, 30 minutes from Burlington International Airport and walking distance to the Amtrak Train Station. Enjoy complimentary covered parking in the adjacent parking garage. Soak up the atmosphere of New England architecture in local parks and discover the historic train heritage of the area. Hampton Inn & Suites is located just minutes from many downtown businesses, shopping and dining options. Take the family on a day trip to Montreal, only 1.5 hours away.
---
---
Unique to New Hampshire is the presence of not one, but four historic Grand Hotels; The Mount Washington Hotel, The Mountain View Grand, Attitash, Bretton Woods, and Wentworth By the Sea. There is a great selection of hotel rooms and suites to choose from. Major NH hotel chains include; Marriott, Best Western, Holiday Inn, Quality Inn, Comfort Inn, Sheraton, Hampton Inn & Suites, and others. The New Hampshire Hotel Lodging Guide in NH Living will get you to the best hotels in New Hampshire.


Windrifter Resort, 337 South Main Street, Wolfeboro, New Hampshire 03894 | 603-569-1323
Our family-oriented resort has a well-known tradition of outstanding service and hospitality. We offer the best of two worlds for relaxation--vacation ownership or lodging rentals. We are a four season vacation destination nestled among the mountains of New Hampshire's beautiful Lakes Region in America's Oldest Summer Resort town of Wolfeboro. Enjoy time on one of Wolfeboro's incredible lakes, play golf, shop, or relax by our heated indoor pool. Our units are fully equipped so your family has all it needs to enjoy a short visit or an extended getaway. Contact us to purchase an annual week of time or book one of our rental units. See you around the resort!
Visit Windrifter Resort - Wolfeboro, NH
---


Stonybrook Motel & Lodge, Rte. 18, Franconia, NH 03580 | 800-722-3552 or 603-823-5800
Located just 2 miles from Cannon Mountain - this four season motel is nestled in the quaint village of Franconia with breathtaking views. Bordered by a sparking alpine stream the Stonybrook features indoor heated / outdoor pools, trout pond, game room, picnic area with grills, fireplace in hand-timbered lodge. AAA approved. Group rates and discount tickets available.
Visit Stonybrook Motel & Lodge Website
---


Four Seasons Motor Inn, Route 3, Twin Mountain, NH 03595 | 800-228-5708
New Hampshire White Mountains - we offer spotless, comfortable, relaxing non smoking rooms. We have a generous play area for kids, picnic area, AM coffee, Game Room, 5 golf courses and ski areas, and attractions surround us! Great views! You will be back! Visit our web site for information.
Visit Four Season Motor Inn - Twin Mountain, NH
---


Best Western White Mountain Resort, 87 Wallace Hill Road, Franconia, NH 03580 | 603-823-7422
A distinct New Hampshire hotel where great accommodations and low discounted hotel rates are always found! Unique and charming, this White Mtn lodging facility is guest friendly, clean, comfortable and affordable. For Leisure, Holiday, Vacation, Business, Conference, or for Tour Bus operators this Franconia - Littleton New Hampshire hotel is the place for you and your family to stay for your White Mountain vacation.
Visit Best Western White Mountain Resort - Franconia, NH
---


Cabot Inn & Suites, 200 Main Street, Lancaster, NH 03584 | 603-788-3346
A four-season family resort located in the heart of the White Mountains, over-looking the Presidential Range. 60+ acres, breathtaking views of the mountains. Bretton Woods, Cannon, Wildcat, Attitash, Loon, Black Mountain, Cranmore ski areas nearby. Family restaurant and lounge. Indoor heated pool, game room, outdoor playground, video game hook-ups. Santa's Village, Six Gun City, Story Land, Whale's Tale Water park a short drive away.
Visit Cabot Inn & Suites - Lancaster, NH
---


Eastern Inn & Suites, Rt 16, 2955 White Mountain Hwy, North Conway NH 03860 | 800-628-3750 or 603-356-5447
Located close to North Conway Village and all valley attractions, and resorts. Offering a variety of rooms and suites. Free Wi-Fi, Indoor Pool/Hot Tub, Game Rooms, and Free Cont. Breakfast. Special Storyland packages available. On site hiking/mountain biking trails. Affordable, Clean, Comfortable.
Visit Eastern Inn & Suites - North Conway, NH
---


Swiss Chalet Village Inn, 457 Intervale Resort Loop, Intervale, NH 03845 | 800-831-2727
The Swiss Chalet Village Inn offers comfortable lodging at an affordable price. Choose from a wide variety of rooms to meet your needs. Wheather you are here for a family outing, wedding, business or pleasure, you will find clean, comfortable White Mountain lodging. Pet Friendly Rooms available. Please inquire.
Visit Swiss Chalet Village Inn - Intervale, NH
---


Thayer's Inn, 111 Main Street, Littleton, NH 03561 | 800-634-8179 
Established in 1843 as a railroad hotel Thayers Inn is one of the most "Pedestrian Friendly" Inns still in existence. Located in the heart of downtown Littleton. 40 Rooms and Suites. Free Wireless Internet, In-Room Movies/Cable TV, Air Conditioning
Pet friendly with restrictions.
Visit Thayer's Inn - Littleton, NH


Lamie's Inn and The Old Salt Restaurant, 490 Layfayette Road, Hampton NH 03842 | Old Salt 603-926-8322 Lamie's Inn 603-926-0330
Looking for warmth, friendliness, and old-fashioned hospitality? Lamie's Inn has that and more. We offer seasonal packages to customize any stay. Two miles from beaches. Make yourself at home.
Visit Lamie's Inn Old Salt Restaurant - Hampton, NH
---


Cottage Place on Squam Lake, 1132 US Rt. 3, Scenic View Road, Holderness, NH 03245 | 603-968-7116
The Cottage Place on Squam Lake specializes in cottage living by offering 8 cottages of various shapes and sizes as well as 8 motel suites. Over 140 feet of Squam Lake frontage with a carefully landscaped sandy beach. Open year round, most cottages have fireplaces.
Visit Cottage Place On Squam Lake - Holderness, NH
---
---
Maine is a very busy place during peak travel times, so make your Maine hotel reservations in advance of your visit to save time and avoid frustration. Even in the busy summer months, you'll find great Maine hotel lodging by following the links below. Our recommended Maine Hotels, Motels, and Motor Inns will assist you in every way possible to assure you have a hassle-free visit. The Maine Living Hotel Lodging Guide in ME Living will also assist.


Beachmere Inn, 62 Beachmere Place, Ogunquit, ME 03907 | 207-646-2021
Ocean front accommodations in the heart of Ogunquit on the Marginal Way with breathtaking ocean views. Luxury suites and unique rooms, fireplaces, kitchenettes, private balconies or patios. Enjoy an on-site spa, exercise room and hot tub. Reception rooms for weddings, meetings and events. Beachmere Inn is a leader in guest services, event coordination and hospitality. A stunning location perfect for weddings, elopements, vow renewals, rehearsal dinners, bridal showers and even bachelor - bachelorette weekend getaways. Open year round. Walk to everything in town or enjoy drinks from our ocean view Blue Bistro.
Visit Beachmere Inn - Ogunquit ME
---

The Kennebunk Inn, 45 Main Street, Kennebunk, ME 04043 | 207-985-3351
 If you are searching for an historic inn with affordable class and fabulous food in southern coastal Maine - The Kennebunk Inn is the place. Beautiful beaches, nature preserves, museums, galleries, antique shops, and more. We look forward to sharing our special place in the land of the pointed firs.
Visit Kennebunk Inn Website
---

Best Western Freeport Inn, 31 US Route 1, Freeport, ME 04032
The Best Western Freeport Inn is located in the coastal towns of Freeport and Yarmouth Maine, minutes from Portland, the Desert of Maine and all the Outlet shopping the area has to offer. Did we mention LL Bean? It's just up the road along with some of the finest dining coastal Maine has to offer including our own Freeport Inn Café and the Muddy Rudder Restaurant. Pets welcomed for a minimal fee. Please request a Pet Friendly room.
Visit Best Western Hotels in Maine
---


Hampton Inn & Suites Wells-Ogunquit 900 Post Road, Wells, Maine 04090 207-646-0555
Enjoy a convenient location among Ogunquit, Maine hotels at the Hampton Inn & Suites Wells-Ogunquit. We are only five minutes from a swim in the Atlantic Ocean at Wells Beach, ten minutes from shopping, dining and more in downtown Ogunquit, and within walking distance of the Wells Shopping Plaza. View more than 250 trolley cars at the Seashore Trolley Museum or work on your swing at the Old Marsh Golf Club.
---
---
MASSACHUSETTS HOTELS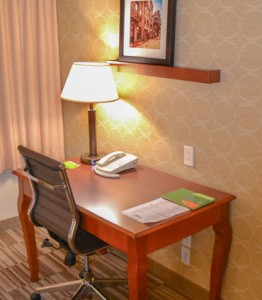 Almost everywhere you go in Massachusetts will lead you to fabulous hotels or suite accommodations. Whether staying at Boston Harbor or digging your toes into the sandy beaches of Cape Cod, our hotel guide will help you find the perfect Massachusetts hotel accommodations for your visit to MA. The Massachusetts Hotel Lodging Guide in MA Living will lead you to exclusive Mass. Hotel Deals and more.

Surfside Hotel & Suites, 543 Commercial Street, Provincetown, MA 02657 | Ph: 508-487-1726
Surfside Hotel & Suites in Provincetown, Massachusetts welcomes guests with oceanfront guestrooms overlooking Cape Cod Bay and Provincetown Harbor. Experience superb hospitality. Amenities including private beach, outdoor heated saline pool and fire pit. A totally non-smoking property features an ideal location convenient to shopping and dining options on lively Commercial Street as well as top Cape Cod attractions. Pets are most certainly welcome at our Cape Cod hotel. Open seasonally from April through October.
Visit Surfside Inn Hotel Suites Provincetown Cape Cod
---

D Hotel Suites & Spa, 1 Country Club Road, Holyoke, MA 01040 | 413-533-2100
A boutique hotel featuring cozy decor and modern amenities in the heart of Western Massachusetts. Host an event? We are a premier venue for weddings, meetings & events. Connect with one of our planning professionals. Our goal is to provide you with the best experience possible.
Stay at the D Hotel Suites & Spa
---
---
Major hotel chains represented include; Marriott, Best Western, Holiday Inn, Quality Inn, Comfort Inn, Howard Johnson, and more. The Connecticut Hotels Guide in CT Living will offer some activity ideas for Connecticut lodging deals and hotel suites.

Quality Inn Mystic - Groton, 48 Whitehall Avenue, Mystic, CT | 860-980-3257
Quality Inn® Mystic-Groton delivers Yankee hospitality and value to travelers looking to stay near Mystic Seaport, Mystic Aquarium and Old Mystic Village and is less than two miles from the historic Mystic center and less than 15 minutes from Foxwoods Casino and Mohegan Sun - an ideal location for exploring and enjoying Connecticut's famous destinations. Free hot breakfast, free wifi. Pet Friendly.
Visit Quality Inn Mystic
---


Connecticut is world famous for historic Inns and Bed & Breakfast homes that welcome visitors from across the globe. CT Inns takes pride in presenting the best Connecticut Bed and Breakfast Inns, Innkeepers and Suite Hotels. You'll find exclusive online only room rates and lodging specials when you visit.
CT Inns.com
---

Bring My Pet - Pet Friendly Lodging
Find pet friendly Connecticut Pet Friendly lodging and US Pet Friendly lodging & Pet Friendly Lodging Worldwide. Dog friendly resorts, Cat Friendly inns, Pet Friendly hotels and Pets Welcomed Vacation lodging.
Pet-Friendly Lodging Anywhere
---
Connecticut Pet Friendly Best Western Hotels
Bring your Pet with you to Connecticut and stay a pet friendly CT Best Western Hotel.
Best Western Hotels
---
---
With breathtaking views of the Atlantic Ocean, many of Rhode Island's hotels are a special treat indeed! Capture a view of one of RI's many picturesque lighthouses from your hotel room window, or find the perfect motel or luxury hotel suite for the whole family when visiting beautiful Rhode Island.
There are also some outstanding inns and Bed and Breakfast lodging. Check Rhode Island BB Inns for some suggestions.

Rhode Island Living offers direct links to Providence RI Hotels. Find downtown Providence hotel deals and specials. Use our sliding tabs to search Providence, RI Suite Hotels by rate, ratings or amenity. Compare Rhode Island Lodging rates and find room specials. Read Trip Advisor reviews, lodging availability, inn ratings, and online reservations for Rhode Island Hotel Lodging.
Providence RI Hotel Deals - Pawtucket RI Hotel Rooms
---

Rhode Island BB Inns offers direct links to the best B&B lodging in the state. Find Trip Advisor reviews, online visitor ratings, special rates and room availability.
Rhode Island Bed and Breakfast Inns
---

Bring My Pet is the International Pet Friendly Lodging site that features only Pet Friendly Lodging. Find Dog-Friendly and Pet Friendly Rhode Island hotels, inns, resorts and vaction rentals. Book online and bring your pet when you travel.
Rhode Island Pet Friendly Lodging - Bring My Pet Friendly Hotels
---
Visit
New England hotels
: Vermont, New Hampshire, Maine, Connecticut, Rhode Island, Massachusetts – all have excellent selections of suite hotels, motels, and motor inns in every region. New England offers unique and historic hotels in every state. Some of the most recognizable include; The Woodstock Inn, The Mount Washington Hotel, Basin Harbor Club, Samoset Resort, Equinox Hotel, Cliff House, and Wentworth By The Sea Hotel.
Major hotel chains are well represented and include; Marriott, Hyatt, Sheraton, Omni, Hilton, Best Western, Holiday Inn Express, Quality Inn, Hampton Inn, Comfort Inn, Howard Johnson, Travel Lodge, Ramada, Days Inn, and more.
---
Attractions | Inns | Resorts | Hotels
Rental Homes | Real Estate | Restaurants
Camping | Business | Classified