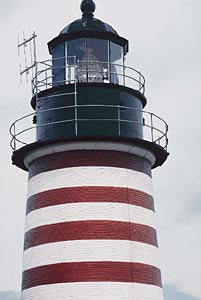 New England Attractions
There are hundreds of fantastic attractions in New England. Some of the most famous family and visitor attractions include Marginal Way – Ogunquit, Maine's oceanside walk, Boston, MA, and the historic Fenway Park, Boston's Freedom Trail, Museum of Fine Arts, and the Boston Public Library. Maine Lighthouses, Downeast Maine and Cadillac Mountain, Acadia National Park, and the Coastal Maine Botanical Gardens in Boothbay.
The scenic Kancamagus Highway in the White Mountains of New Hampshire, Yale University's Yale Art Gallery in New Haven, CT, and the fabulous mansions of Newport, Rhode Island. The Massachusetts Berkshires, Mohawk Trail, Old Cape Cape, and Vermont's Green Mountains.
Browse New England Attractions below and plan your New England Vacation. To share New England attraction reviews, or to feature your NE Attraction, contact us.
Scenic and picturesque Vermont offers many great attractions throughout the state. From the world-famous Vermont Teddy Bear Company and Ben & Jerry's Ice Cream Factory to the historic Shelburne Museum and the impressive Rock of Ages Granite Quarry, the Green Mountain state draws hundreds of thousands of visitors from around the world. Find more Vermont Attractions from VT LIVING.com.


Sugarbush Farm, 591 Sugarbush Farm Road, Woodstock, VT 05091
Sugarbush farm is located on a 550 acre hilltop outside of Woodstock Village. Visitors watch cheese production, year round maple tours, sample Sugarbush Farm cheeses and other Vermont products, including; Maple Products and Honey. You can walk the nature trail, see farm animals, and best of all free admission. The farm is located 3 miles off US Route 4 on Hillside Road, across from the Taftsville Bridge, 3 miles east of Woodstock. The Farm Store is open daily from 9:00am to 5:00pm.
Visit Sugarbush Farm - Woodstock, VT
---


Vermont Antique Mall, 5573 Woodstock Road, Quechee, VT 05059 | 802 281-4147
Located in the heart of Quechee Gorge Village, you'll find our 17,000 square foot barn filled with antiques, vintage and collectable treasures. Come see the area's largest selection, with hundreds of dealer booths and new stock daily. Nearby eateries and seasonal events make this a "must see" for all ages. Shop where the dealers shop! Open daily 10am – 5pm.
Visit Vermont Antique Mall Website
---


Mountain View Farm Animal Sanctuary, 3383 Darling Hill Rd., E. Burke, VT 05832 | 802-626-9924
Visit Mountain View Farm Animal Sanctuary in Vermont to see our rescued animals and please consider making a donation to help us care for them. If you share our love for animals and would like to get more involved with MVFAS we would love to welcome you as a volunteer. Volunteers join us on the farm or from their homes offering their time and services to the sanctuary.
Visit Mountain View Farm Animal Sanctuary
---


Robb Family Farm, 827 Ames Hill Road, Brattleboro, VT 05301 | 802-257-0163
Home of fine Vermont crafts. We produce the purest maple syrup you can find as well as a large assortment of fine hand-crafted treasures. Enjoy the scenic Vermont landscape and views from our shop. The Robb Family Country Shop is a family run business, consisting of a charming gift shop, farm events, mail order and baked goods by order. The shop is open throughout the year selling our own Vermont Maple Syrup, Vermont Maple Candy, Maple Syrup Party Favors, Gift Boxes, and Family Raised Beef. Sugarhouse Tours are offered year round.
Visit Robb Family Farm Website
---


Vermont Antique Mall, 5573 Woodstock Road, Quechee, VT 05059 | 802 281-4147
Located in the heart of Quechee Gorge Village, you'll find our 17,000 square foot barn filled with antiques, vintage and collectable treasures. Come see the area's largest selection, with hundreds of dealer booths and new stock daily. Nearby eateries and seasonal events make this a "must see" for all ages. Shop where the dealers shop! Open daily 10am – 5pm.
Visit Vermont Antique Mall- Quechee, VT
---
---
The Granite State offers a multitude of attractions for the young and old alike. From the thrill of the NH Motor Speedway and the excitement of Laconia's annual Motorcycle Week to the historical Canterbury Shaker Village or Strawbery Banke and the science of the Christa McAuliffe Planetarium, to famous White Mountain Attractions. New Hampshire is filled with interesting places to visit. The New Hampshire Activity Guide in NH Living will get to all of New Hampshire's most popular attractions.

Alpine Adventures Zipline, 41 Main Street, Route 112, Lincoln, NH 03251 
Don't miss it! Spectacular Adventure Tours, Zip Tours, Canopy Tours winter and summer. Try the longest, highest and fastest Zipline Canopy Tour in New England. Aerial Fun Park and continual updates will keep Alpine Adventure Tours at the forefront of outdoor adventure in New England.
Visit Alpine Adventures Lincolon
---


Best Western White Mountain Resort, 87 Wallace Hill Road, Franconia, NH 03580 | 603-823-7422
A distinct New Hampshire hotel where great accommodations and low discounted hotel rates are always found! Unique and charming, this White Mtn lodging facility is guest friendly, clean, comfortable and affordable. For Leisure, Holiday, Vacation, Business, Conference, or for Tour Bus operators this Franconia - Littleton New Hampshire hotel is the place for you and your family to stay for your White Mountain vacation.
Visit Best Western White Mountain Resort - Franconia, NH
---


Polly's Pancake Parlor, 672 Route 17, Sugar Hill, NH 03585 | 603-823-6575
Polly's Pancake Parlor has been serving yummy home cooked meals for over 75 years. Enjoy a stack of Oatmeal Buttermilk, Buckwheat or Whole Wheat pancakes. Sit back and savor a waffle of your choice smothered in real New Hampshire maple syrup or come for lunch and have a slice of quiche made with local Harman's cheese. Shop for gifts, pancake mixes and NH Maple Syrup. Reservations taken on weekends.
Visit Polly's Pancake Parlor Sugar Hill
---


Sandy Martin Gallery, 15 S. Main Street, Wolfeboro, NH 03894 | 603-569-9890.
The Sandy Martin Gallery offers a dockside, Main Street, destination fine art gallery on Lake Winnipesaukee in Wolfeboro. Original oil paintings, watercolors, photographs, custom prints, and bronze sculputure depict the beauty of the Lakes Region by the artists who love it.
Visit Sandy Martin Gallery Wolfeboro
---


rek'•lis brewing company, 2085 Main Street, Bethlehem, NH 03574 | 603-869-0167
Tiny brewery, big beers! Enjoy Craft IPA's, Great Food, Entertainment, Special Events. Check the website for specials. Thursday night Trivia. The never ending quest to quench the 'thirst', whether it's on a bike, skis, or in a glass. This it where the passion comes from, it's what rek'•lis is, this is us, and now it's you... .
Visit rek'•lis brewing company
---


Story Land, 850 Route 16, Glen, NH 03838 | 603-383-4186
Make new memoires and remember a few from your own childhood at Story Land in the heart of the White Mountains. A great NH getaway with loads of fun for all ages. 30 kid-friendly attractions - Tea Cups, Roller Coaster, Pirates Ship and much more. Visit Story Land and watch them smile! Story Land is Where Fantasy Lives!
Visit Storyland NH Website
---
---
Covered with lighthouses and loaded with maritime history, the state of Maine offers many wonderful attractions on its coastal shores as well as further inland. From historic forts and museums to several top-rated performing arts centers and well-loved wildlife preserves, the rugged beauty of Maine will be sure to leave a lasting impression after the first visit. The Maine Living Attraction Guide in ME Living will tell you about unique Maine attractions.


Ogunquit Playhouse, 10 Main Street, US Route 1, Ogunquit, ME 03907 | 207-646-2402
America's Foremost Summer Theater began in a renovated garage in Ogunquit's town square in 1933. Ogunquit Playhouse is dedicated to producing the finest shows ever to appear on Broadway stages. Visit the web site to see this years show schedule and purchase tickets.
Visit Ogunquit Playhouse Website
---

York's Wild Kingdom, P.O. Box 1139, York Beach, ME 03910 | 207-363-4911
 New England's Only Zoo AND Amusement Park. A family oriented zoo and amusement park conveniently located in York Beach, Maine. Stroll and view a large number of beautifully landscaped animal exhibits; numerous rides for all ages plus food and ice cream stands, gift shops and so more. A day of family fun and walking distance to a clean sandy beach! View dozens of live animals from near and far. Sorry, Pets are not allowed in the Zoo but are allowed (on leash) in the Amusement Park. Open Seasonally May-Sept. View website for details and hours.
Visit York's Wild Kingdom York


Maine Diner, 2265 Post Road (US Route 1),Wells, ME 04090 | 207-646-4441
Featured on "The Today Show", Phantom Gourmet, Guy Fieri's "Diners, Drive-Ins and Dives" and others. Maine blueberry pancakes, pies, lunch and dinner specials and more. World Famous Food Like Grandma Used To Make. Try Maine Diner's famous Lobster Pie, Seafood Chowder, Codfish Cakes. Breakfast anytime. Remember the Maine Gift Shoppe, Maine Products. Open Daily at 7AM..
Visit Maine Diner in Wells, Maine
---


Coastal Maine Botanical Gardens, 132 Botanical Gardens Drive, Off Barters Island Road, Boothbay, ME 04537 | 207-633-8000
Coastal Maine Botanical Gardens is a natural wonder of shorefront on the mid-coast Maine. Stroll 270 acres through spectacular ornamental gardens and miles of waterfront and woodland trails. Beautiful foliage, plantings, impressive stonework, waterfalls and fountains, and scenic views. One of Maine's top attractions. The Gardens are open 9-5 April 15 - October 31 (open until 6 pm in July and August). There is a cafe and gift shop on site.
Visit Coastal Maine Botanical Gardens
---


Maine & Ivy, 26 Townsend Street, Boothbay Harbor, ME 04538 | 207-315-6458
We are located in downtown Boothbay Harbor, Maine. We celebrate the timeless fashion of "The New England Preppy Lifestyle", but with a modern twist! After all, we believe in vintage style, not vintage values! And, yes, pearls do go with everything!
Visit Maine & Ivy - Boothbay Harbor, ME
---
---
The site of many of America's most defining historical moments, Massachusetts offers a rich diversity of attractions and activities for young and old alike. From Boston's historic Freedom Trail and Fenway Park to Southern Massachusetts' famous Plymouth Rock and New Bedford Whaling Museum; from the equally infamous Salem Witch Trials and Boston Massacre to the visually spectacular Mohawk Trail and Cape Cod National Seashore, Massachusett's will not disappoint. The Massachusetts Attraction Guide in MA Living will introduce you to more top New England Activities.
---
Loaded with a rich history and gorgeous seaports, the state of Connecticut is not only a hub of activity but a fabulous vacation destination. With several museums, state parks, theaters, speedways and world-famous casinos like Foxwoods and Mohegan Sun, Connecticut never fails to deliver a good time for all ages. The Connecticut Attractions Guide in CT Living offers more family activity ideas for Connecticut vacationers.


Final Shot Paintball, 96 Ekonk Hill Road, Voluntown, CT 06384 | 860-376-5114
Final Shot Paintball is the prime destination for the best Paintball Experience in the Northeast! We specialize in all private events, ranging front bachelor parties, graduation parties, birthday parties, to corporate events. 20 minutes from both Foxwoods and Mohegan Sun. Three courses of safe, exciting, fun!
Visit Final Shot Paintball - Voluntown, CT
---
---
Rhode Island Attractions include sensational beaches, Newport Harbor and the historic Newport Mansions and seaside walk. The massive Roger Williams Zoo in Providence and the minor league baseball in Pawtucket. A visit to the "Ocean State" of Rhode Island offers a variety of activities and attractions.
---
Attractions | Inns | Resorts | Hotels
Rental Homes | Real Estate | Restaurants
Camping | Business | Classified