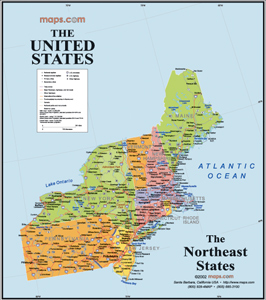 New England Business Resources
New England is a good place to do business. The quality of life, talented workforce and state government programs combine to make this northeastern section of the United States one of the country's best places to own, operate, or purchase a business. Find NE Business news, Chamber of Commerce Information, Business Maps, and local New England Business Profiles to support our local businesses. Thank for supporting local business in New England. Contact us for information about featuring your New England business in NE Living Magazine.



Multimedia - New England Social Media Marketing & Advertising | 802-221-1498
Reach more of your target market with lifestyle focused internet marketing, advertising and social media marketing implementation programs. Twitter, Facebook, Targetted Internet Advertising and Content Creation for your business boost. Web Design, Web Hosting, Social Media Plans for every size business.
Multimedia - internet results
---
Some of the most unique businesses in the world are located right in the State of Vermont. Yankee ingenuity at work – it's been a New England tradition for more than two hundred years. Vermont Living Magazine publishes many resources about licensing and operating a business in Vermont. The Vermont Chamber of Commerce and state economic and development agency are also excellent resources.


Kevin's Home Maintenance, 21 Snowflake Drive, Jericho, VT 05465
Kevin's Home Maintenance handles any of your home improvement jobs. Yard work, stonewalls, repairs, inside and outside your home, roofing, electrical, painting, plumbing, tile work, pressure washing, flooring, door and window. "No job too big or too small".
Visit Website
---


Allen Brothers Farms, 6023 US Route 5, Westminster, VT 05158 | 802-722-3331
Allen Brothers Oil Company is a family owned and operated business that has grown to be one of the most trusted and competitive sources for home, office and commercial heating oil in southern Vermont and nearby NH. Give us a call, or drop us an email, and one of our warm and knowledgeable family members will assist you in any way they can. Committed to excellence all year, Allen Brothers Oil is the clear choice.
Visit Allen Bros. Oil Website
---


Troy West Carpet Cleaning, 21 Brook Street, Barre, VT 05641 | 802-498-3718
Troy West Carpet Cleaning provides high quality dry foam carpet and upholstery cleaning. Dry foam cleaning provides a high level of soil removal, dries in 1-2 hours, cleans, deodorizes & brightens, and fluffs up heavy traffic areas. See the difference! Call Troy to schedule your appointment today.
Troy West Carpet Cleaning
---
The State of New Hampshire has a well-deserved reputation as being a "business-friendly" state. Local independent New Hampshire business brokers can help you buy or sell your New Hampshire business.


Multimedia - Webhosting, Dedicated Servers, Hosting Plans for Small Business
Find unparrelled webhosting plans and web servers with full bandwidth to the WWW. For a no-obligation discussion of your website hosting needs contact Multimedia. Providing local New Hampshire businesses with web hosting and other web site services since 1995. Member HTML Writers Guild. Ask about discounts for Chamber of Commerce Members, New Hampshire small businesses and non-profit organizations.
Multimedia - Business Marketing Services
---
---
Maine is growing new jobs and new business at a brisk pace. Discover the reasons why more business people are looking to Maine when it's time to grow their business. Find business incentives, business parks, and special offerings from the state of Maine – The Way Life Should Be.
---
Massachusetts is not only the most populous state in New England, but it is also the third most densely populated state in America, has the second-highest per capita income rate, and boasts a leadership role in higher education, health care, biotechnology, financial services, and technology. With such favorable statistics, it's no surprise that Massachusetts is a great place to start or operate a business.
---
The state of Connecticut is a great place to do business. Connecticut has a well-deserved reputation for being a business-friendly state. The state offers a wealth of information and assistance for businesses and entrepreneurs. In addition to being a wonderful place to live with a quality of life unparalleled, Connecticut offers an infrastructure that makes it easy to do business.
---
Because Rhode Island is home to multiple Fortune 500 and Fortune 1000 companies, including the Citizens Financial Group, it is a profitable state to do business. In addition to powerful corporations, Rhode Island is also home to a thriving small business community and offers a diverse range of support systems for the new business owner.
---
Attractions | Inns | Resorts | Hotels
Rental Homes | Real Estate | Restaurants
Camping | Business | Classified