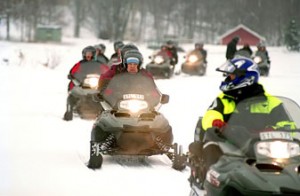 New England Snowmobiling
Here in New England snowmobiling is popular winter sport. Snowmobiling vacations are much more prevalent in northern New England. Vermont, northern New Hampshire and Maine offer thousands of miles of groomed snowmobile trails. The Brighton / Island Pond area of Vermont's Northeast Kingdom is called the "Snowmobile Capitol of New England"- though some from northern New Hampshire and Maine may take exception to that claim. Pittsburg, NH attracts many snowmobilers each year to view the rural Connecticut Lakes Region near the Canada border. In northern Maine snowmbiles are more than fun, they are a vital means of transportation. To feature your business, contact us.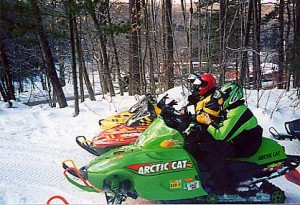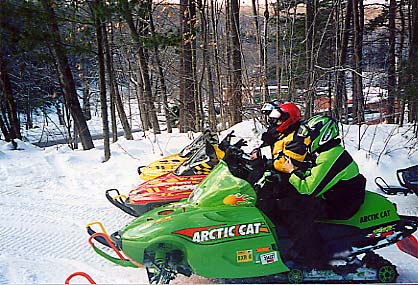 The VAST Snowmobile Trails are famous for winter fun. The snowmobiling enthusiast will love Vermont, for here the snowmobiler can enjoy breath-taking vistas, clean country air, superb accommodations, groomed VAST snowmobile trails, and outstanding dining. Vermont has more than 4,700 miles of groomed snowmobile trails. Find more Vermont Snowmobiling from VT LIVING.com.
---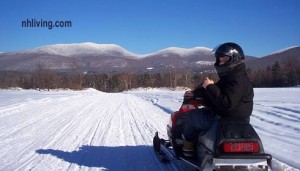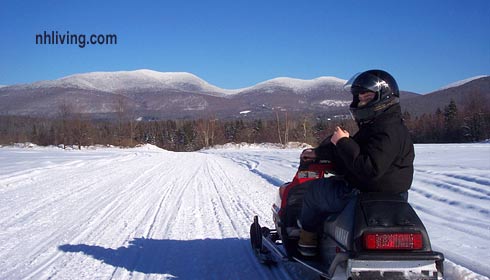 New Hampshire's snowmobile trails are quite famous. With a snowmobile season that begins in mid-December and extends through at least February, there is plenty of time each season to explore the vast snowmobiling trail network in the state. New Hampshire's trail system is maintained by the NH Snowmobile Association, an organization of independently incorporated snowmobile clubs. The New Hampshire Snowmobiling Guide in NH Living has more trail and lodging information.
---

Maine has over 12,500 miles of snowmobile trails; 2,500 miles of which comprise the Interconnected Trail System (ITS) which allows uninterrupted travel throughout the state. Explore ten thousand miles of local trails leading to secluded, frozen, beautiful places that most people will never reach, on foot or by vehicle, at any other time of the year. Some of the most visited Maine snowmobiling areas include: Baxter State Park, the Jackman-Moose River area, Moosehead Lake, Rangeley Lakes and northern Maine's Aroostook County. The Maine Living Snowmobile Vacation Guide in ME Living has more info.
---
Attractions | Inns | Resorts | Hotels
Rental Homes | Real Estate | Restaurants
Camping | Business | Classified