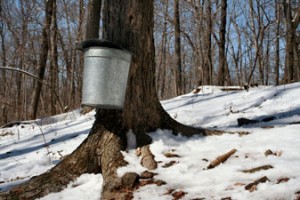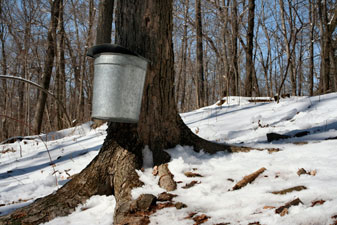 New England Maple Syrup Producers
If you enjoy pancakes or cereal then you must enjoy 100% pure, natural, New England Maple Syrup. New England is Maple Syrup country. In New England, maple sugaring is the first sign that spring is indeed on its way. Shop for pure, organic, and natural maple syrup. Explore Vermont sugarhouses, and find New England Maple Producers and Sugarhouses – where you can shop online or in-store. A visit to a real Maple Sugarhouse during the sugaring season (usually late Feb – early  March) is a sweet time to visit New England to watch maple sap being boiled down to create sweet, natural, organic maple syrup. Thank you for sharing. To feature your NE business or Maple products, contact us.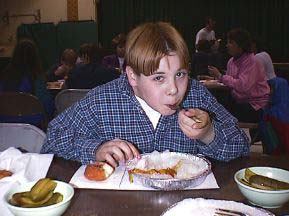 Buy local Maple Syrup here in Vermont.  During spring visit a Vermont maple sugarhouse and see maple syrup be made from maple sap! It's fun for the whole family – you may have to sample some "sugar on snow"! Contact the Maple Sugarhouse owners direct to confirm hours of operation. Find more Vermont Maple from VT LIVING.com.


Green Mountain Sugar House, Rte 100N, Box 820, Ludlow, Vermont 05149
Our award winning maple candy is still being made and shipped daily along with our 100 % pure maple syrup. When you see the steam roll from the Green Mountain Sugar House, stop in and have a taste of the sweetest stuff on earth. Our red roofed sugar house, just steps away from the water's edge, is where we make everything from maple syrup to mouth-watering maple fudge. It's also a Vermont country gift shop. Make the Green Mountain Sugar House a planned stop ... you'll be glad you did! Order online on our website.
Visit Green Mountain Sugar House Ludlow
---


The Dutton Berry Farmstands and Greenhouse, Route 30, Newfane, VT, Routes 11 & 30 in Manchester, VT, and Route 9 in West Brattleboro, VT | 802-365-4168
Dutton Berry Farmstands are well known for their Vermont grown produce and other unique local products. Fresh picked apples straight from our orchard are available throughout apple season. Stop in and pick up a jug of Dutton Berry Farm's fresh made apple cider, made from our home grown apples. Whether it is fresh farmer-grown fruits and vegetables, cider, Vermont maple syrup or plants, you'll enjoy visiting a true Vermont farm experience.
Visit Dutton Berry Farmstands- VT
---


Robb Family Farm, 827 Ames Hill Road, Brattleboro, VT 05301 | 802-257-0163
Home of fine Vermont crafts. We produce the purest maple syrup you can find as well as a large assortment of fine hand-crafted treasures. Enjoy the scenic Vermont landscape and views from our shop. The Robb Family Country Shop is a family run business, consisting of a charming gift shop, farm events, mail order and baked goods by order. The shop is open throughout the year selling our own Vermont Maple Syrup, Vermont Maple Candy, Maple Syrup Party Favors, Gift Boxes, and Family Raised Beef. Sugarhouse Tours are offered year round.
Visit Robb Family Farm Website
---

Sugarbush Farm, 591 Sugarbush Farm Road, Woodstock, VT 05091
Sugarbush farm is located on a 550 acre hilltop outside of Woodstock Village. Visitors watch cheese production, year round maple tours, sample Sugarbush Farm cheeses and other Vermont products, including; Maple Products and Honey. You can walk the nature trail, see farm animals, and best of all free admission. The farm is located 3 miles off US Route 4 on Hillside Road, across from the Taftsville Bridge, 3 miles east of Woodstock. The Farm Store is open daily from 9:00am to 5:00pm.
Visit Sugarbush Farm Woodstock
---


Allen Pole Pruner, 6023 US Route 5, Westminster, VT 05158 | 802-722-3331
The Allen Pole Pruner is proven to be faster and more convenient than power equipment for pruning trees. Homeowners and garden professionals agree the Allen Pole Pruner is easer is use and is more durable than any pole pruner on the market - and its made in America. View a video of this amazing Vermont product in action by the developer, Tim Allen.
Visit Allen Pole Pruner Westminster
---


Allen Brothers Farms, 6023 US Route 5, Westminster, VT 05158 | 802-722-3395
We are a uniquely Vermont combination of practical and beautiful. We have an inhouse bakery featuring cider donuts, pie, cakes and cookies , a deli with signature Mac & Cheese, pizza and other warm options as well as made to order sandwiches, a country store filled with local Vermont products, locally grown seasonal produce with our own apples, corn, strawberries, and squash and pumpkins, a gas station, a nursery and garden center. Come and see what we have for you at exit 5 off I-91, easy off and on
Visit Allen Bros. Farms Westminster
---


Yates Family Orchard, 1074 Davis Road, Hinesburg, VT 05461 | 802-373-7437
Come pick 23+ different apple varieties, pears and plums! Visit the orchard stand for delicious, hot, out of the fryer, cider donuts, and baked goods. Try all-natural Vermont made creemee ice cream, raw pressed cider, and other yummy orchard treats. Shop for Vermont local raw honey, maple syrup, orchard made jams, Mt Mansfield Creamery cheeses, Eden Specialty ciders, locally grown mums, pumpkins, and veggies. Discover other Vermont products and artwork for sale. Bring a picnic, stay the afternoon and relax in the scenic beauty of the orchard. Open September through November everyday.
Visit Yates Family Orchard - Hinesburg
---


Vermont Illustrating LLC. | 802-298-7325
Vermont Illustrating, LLC is a family owned business which has been distributing postcards and souvenirs throughout Vermont & the Adirondack New York regions since 2003. Vermont Illustrating produces the annual Vermont Living Calendar and related products. We offer the best variety of Vermont Souvenirs, Cookbooks, and best selling Vermont Calendar Products. Visit our website to order online.
Order Vermont Living Calendars Online
---


Belle Savon Vermont | 802-751-5287
Belles Savon VT, Vermont Artisan Favors, and Gifts. A unique gift boutique located in the beautiful Northeast Kingdom of Vermont. We specialize in sustainable and locally sourced custom wedding favors and gifts to help celebrate your big day or every day, created with intention which by definition means gifting someone something they will love, need, or use. Inspired by the beauty of Vermont. Our gifts can be shipped worldwide!
Visit Belle Savon Vermont
---
---
New Hampshire usually produces about 90,000 gallons of maple syrup in a given season. Considering that it takes forty gallons of sap to make one gallon of syrup that is alot of sap. We hope you will stop by one of the many maple sugar houses in New Hampshire to see first hand how maple syrup is made.  The New Hampshire Maple Guide in NH Living will get to all of New Hampshire's most popular attractions.


Polly's Pancake Parlor, 672 Route 17, Sugar Hill, NH 03585 | 603-823-5575
Polly's Pancake Parlor has been serving yummy home cooked meals for over 75 years. Enjoy a stack of Oatmeal Buttermilk, Buckwheat or Whole Wheat pancakes. Sit back and savor a waffle of your choice smothered in real New Hampshire maple syrup or come for lunch and have a slice of quiche made with local Harman's cheese. Shop for gifts, pancake mixes and NH Maple Syrup. Reservations taken on weekends.
Visit Polly's Pancake Parlor - Sugar Hill
---


Mystic Sugar Bakery, 2386 White Mountain Highway, North Conway, NH 03860 | 603-383-3067
Mystic Sugar Bakery specializes in hand-crafted treats made from high-quality, fresh, seasonal, and local products whenever possible. Mystic Sugar Bakery is the lifelong dream and creation of Proprietor Christy Skinner. Originally from Virginia Beach, Christy has spent her life traveling the United States exploring the sweet regional variations on culinary classics, only to add her own touch to these timeless treats. Inquire about Special Orders.
Visit Mystic Sugar Bakery - North Conway, NH
---


Sandy Martin Gallery, 17 Bay Street, Wolfeboro, NH 03894 | 603-569-9890
The Sandy Martin Gallery offers original fine art oil and watercolor paintings, photography, bronze sculpture, and hand crafted jewelry. Browse this destination fine art gallery in the beautiful Lake Winnipesaukee town of Wolfeboro. Shop for original oil paintings, watercolors, photographs, custom prints, and bronze sculputure depicting the beauty of the New Hampshire Lakes Region by the artists who love it.
Visit Sandy Martin Art - Wolfeboro, NH
---
---
Maine is second only to Vermont in maple syrup production. The Maple sap is collected when the pressure from a maple tree thawing reaches a certain level. It allows the sap to flow from the small wholes that are made to collect the sap. The pressure level that is needed is created when the tree freezes and thaws. Thus warm days and cold nights make for the best maple sugaring conditions.  The Maine Living Maple Sugaring Guide in ME Living will tell you more about Maine Maple Producers.


Maine & Ivy, 26 Townsend Street, Boothbay Harbor, ME 04538 | 207-315-6458
We are located in downtown Boothbay Harbor, Maine. We celebrate the timeless fashion of "The New England Preppy Lifestyle", but with a modern twist! After all, we believe in vintage style, not vintage values! And, yes, pearls do go with everything!
Visit Maine & Ivy - Boothbay Harbor, ME
---


Maine Diner, 2265 Post Road (US Route 1),Wells, ME 04090 | 207-646-4441
Featured on "The Today Show", Phantom Gourmet, Guy Fieri's "Diners, Drive-Ins and Dives" and others. Maine blueberry pancakes, pies, lunch and dinner specials and more. World Famous Food Like Grandma Used To Make. Try Maine Diner's famous Lobster Pie, Seafood Chowder, Codfish Cakes. Breakfast anytime. Remember the Maine Gift Shoppe, Maine Products. Open Daily at 7AM..
Visit Maine Diner in Wells, Maine
---
---
---
Your Massachusetts Vacation can include a visit to some of America's most famous attractions and family activities that will keep you busy at any time of the year. The Massachusetts Activity Guide in MA Living will tell you more about favorite New England Activities.

Cape Cod Soap Company, Wellfleet, MA 02667 | 508-241-4887
Keep Calm and Lather Up with Cape Cod Soap Company's cocoa butter soaps and body butters. Handmade and handcrafted using complete care and creativity while making products that soothes your skin keeping it youthful and invigorated. Cocoa butter is widely accepted as an anti wrinkle agent, and coconut oil being one of our most coveted beauty secrets in the world, it is antibacterial, and naturally hydrating for the skin. Order online or call today.
Visit Cape Cod Soap Company - Wellfleet, MA
---
---
---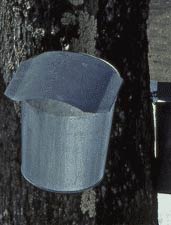 Visit Connecticut and while visiting Connecticut, come to a maple sugarhouse and watch maple syrup be made! Its fun for the whole family! Contact the Maple Sugarhouse owners direct to confirm hours of operation. The Connecticut Maple Producers Guide in CT Living offers ideas for Connecticut vacationers.
---
RHODE ISLAND MAPLE SUGARING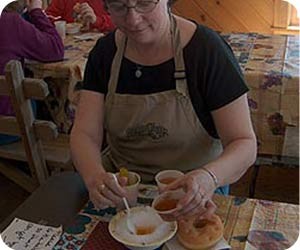 New England is one of the very few places in the world where the sap from a maple tree can be tapped and then turned into maple syrup. New England Maple is part of what makes New England and maple syrup so special. Maple sap cannot be harvested anywhere there is a maple tree. Certain weather conditions are required in order for the sap to flow properly for harvesting. One of the largest and best places for maple syrup production is early spring in northern New England. Vermont is the largest maple syrup producer in the United States, having produced up to 570,000 gallons of maple syrup in a given season. New Hampshire and Maine are both among the top five maple producing states. The maple syrup season is such a big deal in New England that there are annual Maple events all over Vermont, New Hampshire, and Maine. All three northern New England states have Maple Open House weekends, an opportunity to see the maple syrup making process in action. Towards the end of the maple, gathering season are also maple festivals and other events celebrating this wondrous sweet. The maple sugaring season in New England usually starts about mid-February and ends around mid-April. How long the season runs greatly depends upon the weather. New Hampshire, Vermont, Connecticut, Massachusetts, Rhode Island and Maine usually produce hundreds of thousands of gallons of maple syrup in any given season. Considering that it takes forty gallons of sap to make one gallon of syrup that is a lot of sap. The sap is collected when the pressure from a maple tree thawing reaches a certain level. It allows the sap to flow from the small holes that are made to collect the sap. The required pressure level needed to get the sap flowing is created when the tree freezes and thaws. Thus, warm days and cold nights make for the best maple sugaring conditions.
---
Attractions | Inns | Resorts | Hotels
Rental Homes | Real Estate | Restaurants
Camping | Business | Classified