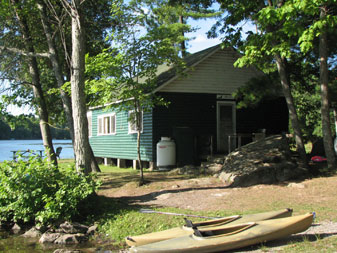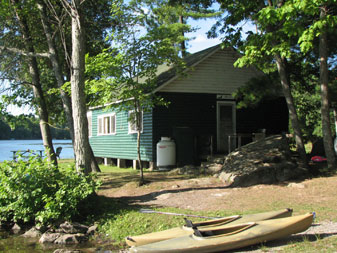 New England Vacation Home Rentals
Visit New England and stay in a fantastic private vacation home or condominium rental. A New England vacation rental is an ideal way to vacation in New England. You can find pet-friendly New England vacation rentals in every state.  Choose from seaside cottage rentals, lakefront housekeeping cabins, or mountainside vacation homes away from home rentals. The choices are many and the vacation rental rates can fit your travel budget. Follow the links below to find a wide range of NE rental homes and vacation properties.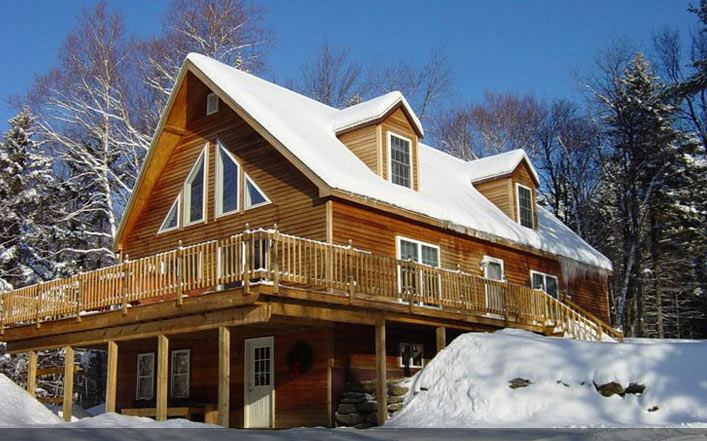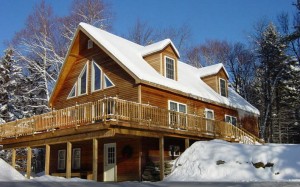 Visit Vermont and you will find a variety of Vermont vacation rentals for every travel style and budget. Find easy access to Vermont condo and vacation home rentals from the most respected rental agencies in Vermont.


RE/MAX Four Seasons Real Estate, 1996 Depot Street, Manchester Center, VT 05255 | 802-362-4067
ReMax Four Seasons Real Estate is a leading provider of year round, seasonal, and vacation rentals in Vermont. We specialize in Manchester, Dorset, Arlington, Winhall and the Bromley and Stratton ski areas. In addition, we are a full service real estate firm, assisting buyers and sellers of homes, condominiums, and land. Give us a call today.
Visit VT Four Seasons Real Estate
---


Lone Pine Campsites, 52 Sunset View Road, Colchester, VT | 802-878-5447
Known across New England and beyond as "Vermont's Favorite Family Campground", Lone Pine Campsites offers the quintessential Vermont camping experience in one of the most beautiful regions of the state, the Lake Champlain Valley. Located a mere stone's throw from Mallets Bay and 15 minutes from downtown Burlington, our 265 spacious campsites are surrounded by native trees and wildlife. We provide several RV hook-up options, offer RV rentals, and are happy to welcome tent campers.
Visit Lone Pine Campsites - Colchester
---


May Brook Falls Cottages, Northeast Kingdom, Vermont
Relax, unwind, and enjoy a slower pace at these renovated, vintage cottages nestled along May Brook in Barton, Vermont. Situated on over an acre of land, there is plenty of room for campfires, lawn games, and just enjoying nature. At the back of the property is May Brook Falls, a beautiful waterfall that sets the soundtrack for your stay. Across the street from Pageant Park Beach on Crystal Lake and close to many hiking and biking trails, this is the perfect base for exploring Vermont's Northeast Kingdom.
Book Online - May Brook Falls Cottages
---
---
NEW HAMPSHIRE VACATION RENTALS

In New Hampshire, you will find a variety of New Hampshire rentals on one quick and easy-to-find to page. Find easy access to New Hampshire condo and vacation home rentals from the most respected rental agencies in New Hampshire.
New Hampshire Vacation Rental Homes


Eastman Premier Rentals, Sawyer Brook Plaza, Grantham, NH 03753 | 603-865-5174
Find your perfect New Hampshire Rentals in the Upper Valley / Lake Sunapee region. Short term or vacation rentals, Mid-term rental or long term rental. Fully furnished or unfurnished house? Eastman Lake rentals can meet your needs in this beautiful four-season recreation community. Enjoy the New Hampshire woods, private lake, 18 holes of championship golf, 36 kilometers of cross-country skiing, downhill skiing near by.
Visit Eastman Premier Rentals Website
---


CG Shepherd Realty LLC, 548 Route 10 S, Grantham: 603-863-3278 Hanover: 603-643-3278 Lebanon: 603-448-3278, 120 Rt. 10S (Sawyer Brook Plaza), Grantham, NH 03753 & 199 Heater Rd., Lebanon, NH 03766
At CG Shepherd Realty, LLC we're experts at the rental business. Whether you're looking for a seasonal retreat, a weekend getaway, or a long-term option to lessen the Dartmouth or DHMC commute, we can show you a variety of rentals that meet your needs.
Visit Shepard Realty - Lebanon, NH
---


Cabot Inn & Suites, 200 Main Street, Lancaster, NH 03584 | 603-788-3346
A four-season family resort located in the heart of the White Mountains, over-looking the Presidential Range. 60+ acres, breathtaking views of the mountains. Bretton Woods, Cannon, Wildcat, Attitash, Loon, Black Mountain, Cranmore ski areas nearby. Family restaurant and lounge. Indoor heated pool, game room, outdoor playground, video game hook-ups. Santa's Village, Six Gun City, Story Land, Whale's Tale Water park a short drive away.
Visit Cabot Inn & Suites Lancaster
---


Cottage Place on Squam Lake, 1132 US Rt. 3, Scenic View Road, Holderness, NH 03245 | 603-968-7116
The Cottage Place on Squam Lake specializes in cottage living by offering 8 cottages of various shapes and sizes as well as 8 motel suites. Over 140 feet of Squam Lake frontage with a carefully landscaped sandy beach. Open year round, most cottages have fireplaces.
Visit Cottage Place On Squam Lake - Holderness, NH
---


Peabody & Smith Realty 11 Riverglen, Littleton, NH 03561 and 9 Remick Lane, Bretton Woods, NH 03575
A full service real estate company specializing in the management and rental of vacation homes in Central & Northern New Hampshire, including great ski condos in Bretton Woods. Contact us to help you live out your north country vacation dream. View our vacation rentals selections online.
Visit Peabody & Smith Realty Vacaton Rentals
---


Windrifter Resort, 337 South Main Street, Wolfeboro, New Hampshire 03894 | 603-569-1323
A family-oriented resort with a well-known tradition of outstanding service and hospitality. Offering the best of two worlds for relaxation - vacation ownership or lodging rentals. This four-season vacation destination is nestled among the mountains of the beautiful NH Lakes Region in Americaís Oldest Summer Resort town of Wolfeboro. Enjoy time on one of Wolfeboro's incredible lakes, play golf, explore, dine, shop, or just relax by the heated indoor pool. All units are fully equipped so your family has all it needs to enjoy a short visit or an extended getaway. Function spaces available that will accommodate a small intimate gathering or a new life chapter celebration. Contact us today. See you around the resort!
Visit Windrifter Resort - Wolfeboro, NH
---


Owl's Nest Resort, 40 Clubhouse Lane, Thornton, NH 03285 | 603-726-3076
5-star hotel experiences, spectacular (Nicklaus Designed) golf in the White Mountains & phenomenal dining with panoramic views. Visit us soon! And an unforgettable wedding setting where memories are made. .
Visit Owl's Nest Resort - Thornton, NH
---


Partridge Cabins, 3 Partridge Road, US Route 3, Pittsburg, NH 03592 | Ph: 603-538-6380
Visit Partridge Cabins and Lodge - the four season place to be. We have 600 feet of lake frontage on First Connecticut Lake. We offer housekeeping cabins situated amidst the shade of sheltering spruce and fir trees. Completely winterized cabins with gas heaters, private baths, with hot and cold running water, electricity, and full kitchen facilities. All cabins are attractively furnished, and accommodate 4-8 people. Snowmobile, cross-country ski, hike, moose watch, and let's not forget fishing and hunting! Summer, fall, winter, and spring, you will find Partridge Lodge & Cabins most pleasing.
Visit Partridge Cabins, Pittsburg, NH
---
---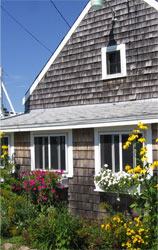 In Maine, you will find a variety of Maine rentals on one quick and easy-to-find to page. Find easy access to Maine condo and vacation home rentals from the most respected rental agencies in Maine.
---
---
MASSACHUSETTS VACATION RENTALS
From Boston to Cape Cod, The Berkshires to central Massachusetts, you will find a variety of Massachusetts vacation rentals homes on one quick and easy-to-find to page.
---
In Connecticut, you will find a variety of Connecticut rentals for every travel budget and lifestyle. The "Nutmeg State" offers it all for the home away from home rental vacationer. Find easy access to Connecticut condo and vacation home rentals from the most respected rental agencies in Connecticut Living.

Bring My Pet - Pet Friendly Lodging
Find pet friendly Connecticut Pet Friendly lodging and US Pet Friendly lodging & Pet Friendly Lodging Worldwide. Dog friendly resorts, Cat Friendly inns, Pet Friendly hotels and Pets Welcomed Vacation lodging.
Pet Friendly Lodging Bring My Pet
---
Plan a Home Away from Home vacation in New England. From a family reunion to an intimate getaway, the perfect vacation rental can be found in New England. Discover for yourself what makes this region of the northeastern US great. NE Vacation Homes and Condos are available for your short-term or longer-term stay. A vacation home or condo rental in Vermont, New Hampshire, Maine, Connecticut, Massachusetts, or Rhode Island is a great way to experience charming New England. Stay in a secluded lakeside cabin with beautiful vistas or a waterfront cottage. In the winter stay slope-side for maximum skiing potential. No matter the length of the visit, you will have the freedom and privacy of your own space with a New England vacation rental. Please share your NE Vacation rental reviews and comments.
Attractions | Inns | Resorts | Hotels
Rental Homes | Real Estate | Restaurants
Camping | Business | Classified