New England Antique Shopping
New England is known for its Antique Shops, Auctions, Flea Markets, Antique Malls and unique antique dealer shops. You'll find NE antiques scattered throughout Maine, New Hampshire, Vermont, Connecticut, Massachusetts and Rhode Island. Browse some our favorites below. To feature your Antique Mall or Shoppe, contact us.
Many of the quaint Vermont villages have at least one antique shop, if not more. Scattered throughout the state, Vermont's antique stores add nostalgia and charm to any visit. Wherever you travel in Vermont there will be an antique shop waiting to be discovered. Find more Vermont Activities from VT LIVING.com.


Vermont Antique Mall, 5573 Woodstock Road, Quechee, VT 05059 | 802 281-4147
Located in the heart of Quechee Gorge Village, you'll find our 17,000 square foot barn filled with antiques, vintage and collectable treasures. Come see the area's largest selection, with hundreds of dealer booths and new stock daily. Nearby eateries and seasonal events make this a "must see" for all ages. Shop where the dealers shop! Open daily 10am – 5pm.
Visit Vermont Antique Mall Website
---


Greensboro Barn & Gallery, Greensboro, VT 05851 | 802-533-9281
Artist Jennifer Ranz watercolors, pottery and more in a centuries old New England Barn.
Visit Website
---

Trademark Fine Art Vermont Map Matted Framed Art by Michael Tompsett in Wood Frame, 11 by 14-Inch
---
Flapper Woman Cigarette Case Business Card Case Wallet Art Deco
---
---
There are many excellent antique stores throughout the Granite State. However, New Hampshire's most well known destination for the antique enthusiast is Antique Alley. This road runs along Route 4 between Concord and Portsmouth. The antique stores along this road run the entire range. The Antique Auctions held Sunday mornings at Robert's Auction Service in Lebanon, NH are famous for antique collectors and are a whole lot of fun. The New Hampshire Antique Guide in NH Living will get to all of New Hampshire's most popular attractions, antique dealers and stores.
---
The state of Maine is home to hundreds of antique and collectible shops selling everything, from old wooden lobster traps to colorful buoys… from antique furniture to estate jewelry, you'll find just about everything and anything in Maine's Antique Shops. The Maine Living Activity Guide in ME Living will tell you about unique Maine attractions.
---
Whether you'll be visiting the Boston metro region, quaint Cape Cod or the stunning Berkshires, there's no doubt the state of Massachusetts is home to countless antique and collectible shops selling everything, from colorful buoys to unique vintage jewelry and more. Brimfield, MA is home to the largest outdoor antique show in New England and presents over 4,000 antiques dealers each year. The Massachusetts Activity Guide in MA Living will tell you more favorite New England Activities.
---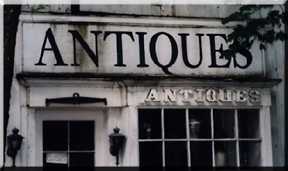 Not only do the antique stores in Connecticut offer everything you can think of discovering, they also often present such treasures in historic settings. With the region around Woodbury often called the "Antiques Capital of Connecticut", you'll be sure to find just about everything and anything in Connecticut's Antique Shops. The Connecticut Antique Guide in CT Living offers more activity ideas for your visit to Connecticut.
---
There are several impressive antique shops in the state of Rhode Island, and Newport is the perfect place to start your quest for the ancient or hard-to-find treasure. With over 60 antique shops in a ten-mile radius, Newport, Rhode Island is a treasure in and of itself for any true antique enthusiast.
Tt a fun way to spend the day – New England Antique hunting. As you drive through the scenic New England villages set among the majestic mountains, clear running streams and along ocean-side beaches, you will find an antique shop or two waiting to be discovered. Walking through an antique store enables us to take a step back in time and get a chance to not only see a piece of history up close but to even own it and thus become part of its history. NE Living thanks you for visiting the antique shops of New England. Contact us for information about featuring your New England antique shop.
---
Attractions | Inns | Resorts | Hotels
Rental Homes | Real Estate | Restaurants
Camping | Business | Classified