New England Antique Shopping
New England is known for its Antique Shops, Auctions, Flea Markets, Antique Malls and unique antique dealer  shops. You'll find NE antiques scattered throughout Maine, New Hampshire, Vermont, Connecticut, Massachusetts and Rhode Island. Browse some our favorites below. To feature your Antique Mall or Shoppe, contact us.
Many of the quaint Vermont villages have at least one antique shop, if not more. Scattered throughout the state, Vermont's antique stores add nostalgia and charm to any visit. Wherever you travel in Vermont there will be an antique shop waiting to be discovered. Find more Vermont Activities from VT LIVING.com.


Vermont Antique Mall, 5573 Woodstock Road, Quechee, VT 05059 | 802 281-4147
Located in the heart of Quechee Gorge Village, you'll find our 17,000 square foot barn filled with antiques, vintage and collectable treasures. Come see the area's largest selection, with hundreds of dealer booths and new stock daily. Nearby eateries and seasonal events make this a "must see" for all ages. Shop where the dealers shop! Open daily 10am – 5pm.
Visit Vermont Antique Mall- Quechee, VT
---

Trademark Fine Art Vermont Map Matted Framed Art by Michael Tompsett in Wood Frame, 11 by 14-Inch
---
Flapper Woman Cigarette Case Business Card Case Wallet Art Deco
---
---
There are many excellent antique stores throughout the Granite State. However, New Hampshire's most well known destination for the antique enthusiast is Antique Alley. This road runs along Route 4 between Concord and Portsmouth. The antique stores along this road run the entire range. The Antique Auctions held Sunday mornings at Robert's Auction Service in Lebanon, NH are famous for antique collectors and are a whole lot of fun. The New Hampshire Antique Guide in NH Living will get to all of New Hampshire's most popular attractions, antique dealers and stores.


The Old Salt Restaurant & Lamie's Inn, 490 Lafayette Road (Rte. 1), Hampton, NH 03842 | 603-926-8322
Lamie's Inn offers gracious hospitality in the best tradition of a New England country inn. Located in the heart of downtown Hampton, NH - two miles from Hampton beaches and centrally located for exploring the beautiful NH seacoast. Our friendly staff will make you feel right at home! Continental breakfast is included and our restaurant, The Old Salt, is open for lunch and dinner daily. Reservations Recommended.
Visit Lamie's Inn & Old Salt Restaurant, Hampton, NH
---

Chesterfield Inn, 20 Cross Road, Chesterfield, NH 03466 | 603-256-3211
The Chesterfield Inn is a warm, welcoming Bed and Breakfast Inn in the Monadnock Region of New Hampshire. We specialize in personal service and comfort. Enjoy our delicious country breakfast, cooked to order, with homemade muffins made from scratch each morning. Our romantic candlelit dining room is the perfect place for dinner with a menu of fresh, local food that changes with the seasons. Most guest rooms have fireplaces, pretty views and six rooms are pet friendly. The inn is the perfect place for an intimate wedding.
Visit Chesterfield Inn - Chesterfield, NH
---


Sugar Hill Inn, 116 Scenic Route 117, Sugar Hill Road, Sugar Hill, NH 03586 | 603-823-5621
Nestled into the hillside on 16 acres of woodlands, rolling lawns and well-tended gardens, you will find the beauty and tranquility of New Hampshire's White Mountains. The Sugar Hill Inn is a perfect place to relax, rejuvenate and re-discover lifes simple pleasures. A place where romance is virtually guaranteed. 5- star dining.
Visit Sugar Hill Inn - Sugar Hill, NH
---


Ramunto's Brick Oven Pizza, 76 Main Street, Keene, NH 03431 | 603-357-3555
Welcome to Ramunto's - a taste of the North End right here in Keene. At Ramunto's we're passionate about providing an unforgettable dining experience. Ramunto's combines great service, a warm family-friendly atmosphere, and high quality food made fresh daily. Authentic New York Pizza, fresh salads cut to order, pastas from scratch, and signature subs, Ramunto's offers something for everyone including catering services. Open Daily for lunch, dinner & Take-Out.
Visit Ramunto's Brick Oven Pizza Website
---


The Flying Goose Brew Pub & Grille, 40 Andover Road, New London, NH | 603-526-6899
The Flying Goose Brew Pub is a family run restaurant with 17 of our Handcrafted Brews on tap with panoramic views of Mt. Kearsarge in the quaint town of New London. Whether it be for a quick bite, a cold brew, or a place for family and friends to gather, we extend our "home" to you. Voted Best of NH Regional Favorite Restaurant, we offer a relaxing environment to all who walk through our doors. The Flying Goose Brews are also available to take home in Growlers!
Visit Flying Goose Brew Pub & Grille - New London
---


Woodstock Inn Station & Brewery, Rt. 3, No. Main, No. Woodstock, NH 03262 | 603-745-3951
Located in the quaint village of North Woodstock, the Inn's gracious and relaxed setting centers around 40 uniquely styled and cozy rooms and suites, located across 6 buildings on the property. All of our lodging options offer the comforts of home, including cable, free Wi-Fi access, air-conditioning and more. Many offer Whirlpool tubs and gas fireplaces. Includes free use of off-property indoor pool and health club. Voted a White Mountains favorite by NH Magazine, Hidden Gem award and "Worth a Journey" says Phantom Gourmet. Our famous country breakfast is included with your stay.
Visit Woodstock Inn Station & Brewery - No. Woodstock, NH
---


Wildcat Inn & Tavern, Rte 16A, Jackson Village NH 03846 | 603-383-4245
Through the Jackson covered bridge is a place that just might be perfect... a place where candle light dances and the love and laughter of a hundred years of happy travelers is as rich as the wide pine floors. We invite you to take a step back in time. Come prepared to laugh, love, and smile so hard you might just cry. After all, as brilliant stars twinkle in the clear night sky... you just might find that the Wildcat is almost perfect. Lunch, Dinner, Entertainment in the Tavern.
Visit Wildcat Inn & Tavern - Jackson Village, NH
---


Polly's Pancake Parlor, 672 Route 17, Sugar Hill, NH 03585 | 603-823-5575
Polly's Pancake Parlor has been serving yummy home cooked meals for over 75 years. Enjoy a stack of Oatmeal Buttermilk, Buckwheat or Whole Wheat pancakes. Sit back and savor a waffle of your choice smothered in real New Hampshire maple syrup or come for lunch and have a slice of quiche made with local Harman's cheese. Shop for gifts, pancake mixes and NH Maple Syrup. Reservations taken on weekends.
Visit Polly's Pancake Parlor - Sugar Hill
---


Franconia Inn, 1300 Easton Rd., Franconia, NH 03580 | 603-823-5542
"In the Land of Big Mountains and Small Villages." Nestled in the heart of the beautiful White Mountains of New Hampshire, The Franconia Inn is a full service country inn, where casual elegance and exquisite cuisine are just waiting to welcome you. Please visit our website for more information.
Visit Franconia Inn - Franconia, NH
---


Owl's Nest Resort, 40 Clubhouse Lane, Thornton, NH 03285 | 603-726-3076
5-star hotel experiences, spectacular (Nicklaus Designed) golf in the White Mountains & phenomenal dining with panoramic views. Visit us soon! And an unforgettable wedding setting where memories are made. .
Visit Owl's Nest Resort - Thornton, NH
---


rek'•lis brewing company, 2085 Main Street, Bethlehem, NH 03574 | 603-991-2357
Tiny brewery, big beers! Enjoy Craft IPA's, Great Food, Entertainment, Special Events. Check the website for specials. Thursday night Trivia. The never ending quest to quench the 'thirst', whether it's on a bike, skis, or in a glass. This it where the passion comes from, it's what rek'•lis is, this is us, and now it's you... .
Visit rek'•lis brewing company - Bethlehem, NH
---


The Moody Mug Cafe, 18 State Street, Groveton, NH | 603-636-5096
A friendly place to meet for coffee, tea, good food and conversation. Open for Breakfast and Lunch daily 6:30am - 2:00pm. Try our cinnamon rolls, banana-walnut pancakes, in-house pastries, Breakfast & Lunch specials. Take-out, walk-in or phone ahead. Groups welcomed.
Visit The Moody Mug Cafe - Groveton, NH
---


Celli's Pizzeria, 100 Route 302, Twin Mountain, NH 03595 | 603-846-5510
Hot Pizza, Artisan Sandwiches, Panini's, Fresh Salads. Welcome to Celli's Pizzeria! We offer a large selection of deli subs & sandwiches. Fresh breads baked on location, homemade dough hand tossed pizza. Gelato , ice cream, cheese cakes, tiramissu, cannolli, daily specials, great soups, and salads.
Visit Celli's Pizzeria - Twin Mountain, NH
---
---
The state of Maine is home to hundreds of antique and collectible shops selling everything, from old wooden lobster traps to colorful buoys… from antique furniture to estate jewelry, you'll find just about everything and anything in Maine's Antique Shops. Maine Living in ME Living will tell you about unique Maine attractions.
---
Whether you'll be visiting the Boston metro region, quaint Cape Cod or the stunning Berkshires, there's no doubt the state of Massachusetts is home to countless antique and collectible shops selling everything, from colorful buoys to unique vintage jewelry and more. Brimfield, MA is home to the largest outdoor antique show in New England and presents over 4,000 antiques dealers each year. The Massachusetts Activity Guide in MA Living will tell you more favorite New England Activities.

Delaney's Grille, 3 Country Club Road (Route 5) Holyoke, MA 01040 | 413-532-1800
The best steakhouse in Western Massachusetts. Delaney's Grill offers excellent fine dining for steak lovers, including filet mignon, Delmonico rib eye and delicious roast prime rib. They offer a great selection of fish, pork, chicken, gluten free and vegetarian options too. Delaney's Grill also offers beautiful private rooms for groups of 6 to 50. Don't forget about the infamous popovers! 
Visit Delaney's Grill
---
---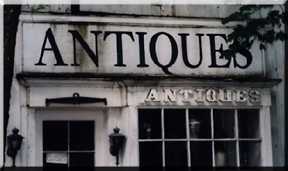 Not only do the antique stores in Connecticut offer everything you can think of discovering, they also often present such treasures in historic settings. With the region around Woodbury often called the "Antiques Capital of Connecticut", you'll be sure to find just about everything and anything in Connecticut's Antique Shops.  The Connecticut Antique Guide in CT Living offers more activity ideas for your visit to Connecticut.

USS Chowder Pot III | 560 East Main St., Branford, CT 06405 | 203-481-2356
Enjoy award winning seafood, slow roasted prime rib and USDA Choice steak. Chowder Pot III has two large dining rooms, air-cooled patio and a very popular Captain's Lounge featuring an amazing raw bar. Happy Hour Mon-Fri, 3:30p-6p. Chowder Pot III has won numerous awards from Connecticut Magazine and for 17 years in a row been voted Best Seafood by the New Haven Advocate. Pick out your own live lobster - 1-15 lbs.!
Visit Chowder Pot III Restaurant Branford
---


Michael's Trattoria, 344 Center St., Wallingford, CT 06492 | 203-269-5303
Award-winning Italian Specialties - Parmigiana, Zuppa Di Pesce, Pasta, Chicken, Veal, Steak, and Seafood served 7 days a week in a relaxed atmosphere. Begin with fresh baked bread served with Michael's own amazing Virgin Olive Oil Dip and complete your meal with Chef-made Banana Cream Pie or fresh-filled Canoli's. Indoor/outdoor dining. Pizza available in the Bar/Lounge or take out only. Catering and In-House Luncheons for up to 40 people available. Michael's Trattoria has served the Wallingford community for more than 25 years.
Visit Michael's Trattoria, Wallingford, CT
---
---
There are several impressive antique shops in the state of Rhode Island, and Newport is the perfect place to start your quest for the ancient or hard-to-find treasure. With over 60 antique shops in a ten-mile radius, Newport, Rhode Island is a treasure in and of itself for any true antique enthusiast.
Tt a fun way to spend the day – New England Antique hunting. As you drive through the scenic New England villages set among the majestic mountains, clear running streams and along ocean-side beaches, you will find an antique shop or two waiting to be discovered. Walking through an antique store enables us to take a step back in time and get a chance to not only see a piece of history up close but to even own it and thus become part of its history. NE Living thanks you for visiting the antique shops of New England. Contact us for information about featuring your New England antique shop.
---
Attractions | Inns | Resorts | Hotels
Rental Homes | Real Estate | Restaurants
Camping | Business | Classified