New England Fall Foliage
The amazing New England Fall Foliage Season – it's the most colorful time to visit New England. The Fall Foliage season in New England is among the best you will find in the world. Autumn leaf-peeping season starts in mid-September and lasts through mid-October in New England. New England scenery is full of bright crimsons and brilliant golds. Browse New England Fall Foliage information below. To feature your New England business, contact us.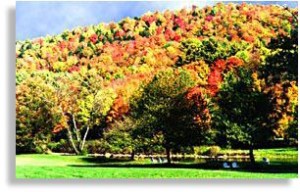 Timing your visit to view Vermont's splendid fall foliage display is tricky, at best. There are a number of variables involved in determining when the colors will be the most vibrant in each region of the state. Due to the weather variables, it is nearly impossible to accurately predict exactly when the leaves will start turning color. The northern regions of Vermont will begin sooner than the southern regions, due to warm afternoons followed by cool evenings. However, an over-abundance of rain and wind or an extreme heat wave and drought, will effect the overall timing and vibrancy of Vermont's foliage season. Find more information about Vermont Fall Foliage from VT LIVING.com.
---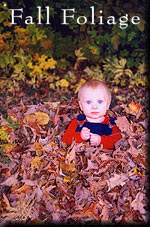 The state of New Hampshire is one of the nation's prettiest places to view fall foliage. New Hampshire has an abundance of paved, easy to navigate, back roads and by-ways ideal for exploring and photographing Fall Foliage. This northern New England offers mountain vistas and valley panoramas, ocean views, and sparkling lakes. From the seacoast to the White Mountains, from the Monadnock region to the Great North Woods – see New Hampshire first this fall season. The New Hampshire Fall Foliage Guide in NH Living will help get you to all of New Hampshire's Fall Foliage attractions.
---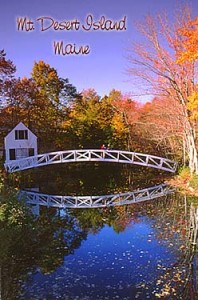 Maine's foliage season runs roughly from mid-September to mid-October, but this varies widely depending on weather, topography and geography. During this time, the deciduous trees of Maine begin their colorful transformation.
Columbus Day Weekend is often the focal point of fall foliage excursions although "peak colors" usually arrive well before the end of October in most of northern and central Maine. Travelers should plan ahead and arrive early to avoid the crowds and get the pick of Maine's better lodging accommodations. The Maine Living Fall Foliage Guide in ME Living offers more info about Maine Fall Foliage tours and attractions.
---

Remember to book your Massachusetts Lodging Accommodations early for the foliage season – making sure you have a guaranteed reservation before arrival. When booking your New England foliage vacation, plan to visit during mid-week periods to avoid excessive crowds, and plan an extended stay so you can enjoy all that Massachusetts has to offer! The Massachusetts Fall Foliage Guide in MA Living will tell you more favorite New England Activities.
---

Visit Connecticut and enjoy a fall foliage drive. From the rolling farmlands and Long Island Sound views to the quaint villages and fiery rolling hills, you can find the perfect area to view Connecticut's foliage in it's full beauty. Fall is a fantastic time to get in your car, truck, SUV or motorcycle and tour the scenic roads and by-ways of CT. Fall foliage drives are more than an autumn pastime, they are a passion for many Connecticut locals. The Connecticut Activity Guide in CT Living will offers Autumn activity ideas for Connecticut vacationers.
---
Although Rhode Island is on the south coast of New England this tiny state is big on Fall Foliage colors. The bright colors of foliage season don't arrive here until the leaves have fallen in most of northern New England. Plan a late fall look at the Autumn colors of Rhode Island and stay at an amazing Rhode Island Bed and Breakfast Inn.
Best Time For New England Fall Foliage Viewing
So when is Peak Color? Peak foliage varies depending on the region you are visiting. The timing of when the peak of the fall foliage season depends on a wide variety of factors. The foliage season begins sooner the farther north one travels. New England Fall Foliage season begins in early September in the north and extend until late October in southern New England. The foliage is an affect of the trees preparing for the winter. So, the colder weather is what tells the trees to prepare for the coming winter. How much rain an area has received affects how much and what variety of colors are in that area. The most popular time for venturing north to view the beautiful New England foliage is Columbus Day Weekend. This is the weekend that the crowds tend to be the highest so make travel plans as far in advance as possible. If you would like avoid the crowds travel earlier in the season. In general, the farther north you travel the earlier the autumn season will be found. In fact, fall foliage colors can be seen in the areas the northern White Mountains in early September! There are several different ways to view the foliage. A planned driving route would allow for the viewing of a wide variety of foliage. A walk, hike or biking tour is another way of soaking in the whole New England fall experience. The brightly colored leaves, crisp fresh air, and wonderful vistas really make autumn in New England a wonderful time of year.
---
Attractions | Inns | Resorts | Hotels
Rental Homes | Real Estate | Restaurants
Camping | Business | Classified