New England Fall Foliage Vacations
The amazing New England Fall Foliage Season – it's the most colorful time to visit New England. The colors of the New England fall foliage is among the best you will find anywhere in the world. Autumn leaf-peeping season starts in mid-September and lasts through mid-October in New England. New England scenery is full of bright crimsons and brilliant golds.  Browse New England Fall Foliage information below. To feature your New England business, contact us.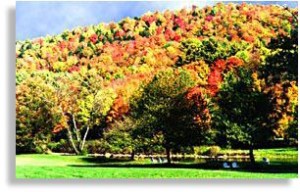 Timing your visit to view Vermont's splendid fall foliage display is tricky, at best. There are a number of variables involved in determining when the colors will be the most vibrant in each region of the state. Due to the weather variables, it is nearly impossible to accurately predict exactly when the leaves will start turning color. The northern regions of Vermont will begin sooner than the southern regions, due to warm afternoons followed by cool evenings. However, an over-abundance of rain and wind or an extreme heatwave and drought will affect the overall timing and vibrancy of Vermont's foliage season.  Find more information about Vermont Fall Foliage from VT LIVING.com.
Include Me shortcode: file not found
---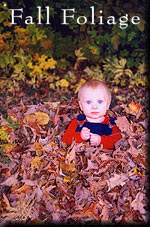 The state of New Hampshire is one of the nation's prettiest places to view fall foliage. New Hampshire has an abundance of paved, easy to navigate, back roads and by-ways ideal for exploring and photographing Fall Foliage. This northern New England offers mountain vistas and valley panoramas, ocean views, and sparkling lakes. From the seacoast to the White Mountains, from the Monadnock region to the Great North Woods – see New Hampshire first this fall season. The New Hampshire Fall Foliage Guide in NH Living will help get you to all of New Hampshire's Fall Foliage attractions.

Alpine Adventures Zipline, 41 Main Street, Route 112, Lincoln, NH 03251 
Don't miss it! Spectacular Adventure Tours, Zip Tours, Canopy Tours winter and summer. Try the longest, highest and fastest Zipline Canopy Tour in New England. Aerial Fun Park and continual updates will keep Alpine Adventure Tours at the forefront of outdoor adventure in New England.
Visit Alpine Adventures Lincolon
---


Best Western White Mountain Resort, 87 Wallace Hill Road, Franconia, NH 03580 | 888-669-6777 or 603-823-7422
The BEST WESTERN White Mountain Inn is an outdoor enthusiast's dream! Located in Franconia, this New Hampshire hotel proudly offers the best in customer service and amenities at an affordable rate. Guests staying at this Franconia inn will be a short distance from Franconia Notch State Park, Cannon Mountain Ski Park, Loon Mountain Ski Resort and the Wildcat Mountain Ski area. Other nearby outdoor activities include hiking, biking and golf. Favorite attractions in Franconia include the Mount Washington Auto Road, Mt. Washington Cog Railway and Santa's Village.
Visit Best Western White Mountain Resort Franconia
---


Polly's Pancake Parlor, 672 Route 17, Sugar Hill, NH 03585 | 603-823-6575
Polly's Pancake Parlor has been serving yummy home cooked meals for over 75 years. Enjoy a stack of Oatmeal Buttermilk, Buckwheat or Whole Wheat pancakes. Sit back and savor a waffle of your choice smothered in real New Hampshire maple syrup or come for lunch and have a slice of quiche made with local Harman's cheese. Shop for gifts, pancake mixes and NH Maple Syrup. Reservations taken on weekends.
Visit Polly's Pancake Parlor Sugar Hill
---

Holiday Inn Salem, 1 Keewaydin Dr., Salem, NH 03079. Ph: 603-893-5511. Ideally located in the suburbs of Boston, the Holiday Inn is situated in Salem's corporate business park, minutes from tax free shopping, golf courses, tennis, and area attractions. We're just one mile from Canobie Lake Amusement Park, the Rockingham Park, the Mall at Rockingham Park, and only 25 minutes from Manchester Airport.
Visit Holiday Inn Salem NH
---


Sandy Martin Gallery, 15 S. Main Street, Wolfeboro, NH 03894 | 603-569-9890.
The Sandy Martin Gallery offers a dockside, Main Street, destination fine art gallery on Lake Winnipesaukee in Wolfeboro. Original oil paintings, watercolors, photographs, custom prints, and bronze sculputure depict the beauty of the Lakes Region by the artists who love it.
Visit Sandy Martin Gallery Wolfeboro
---


rek'•lis brewing company, 2085 Main Street, Bethlehem, NH 03574 | 603-869-9696
Tiny brewery, big beers! Enjoy Craft IPA's, Great Food, Entertainment, Special Events. Check the website for specials. Thursday night Trivia. The never ending quest to quench the 'thirst', whether it's on a bike, skis, or in a glass. This it where the passion comes from, it's what rek'•lis is, this is us, and now it's you... .
Visit rek'•lis brewing company
---


Story Land, 850 Route 16, Glen, NH 03838 | 603-383-4186
Make new memoires and remember a few from your own childhood at Story Land in the heart of the White Mountains. A great NH getaway with loads of fun for all ages. 30 kid-friendly attractions - Tea Cups, Roller Coaster, Pirates Ship and much more. Visit Story Land and watch them smile! Story Land is Where Fantasy Lives!
Visit Storyland NH Website
---
---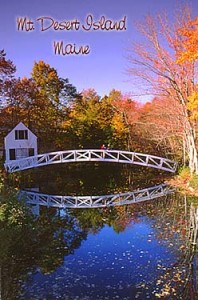 Maine's foliage season runs roughly from mid-September to mid-October, but this varies widely depending on weather, topography and geography. During this time, the deciduous trees of Maine begin their colorful transformation.
Columbus Day Weekend is often the focal point of fall foliage excursions although "peak colors" usually arrive well before the end of October in most of northern and central Maine. Travelers should plan ahead and arrive early to avoid the crowds and get the pick of Maine's better lodging accommodations. The Maine Living Fall Foliage Guide in ME Living offers more info about  Maine Fall Foliage tours and attractions.


Ogunquit Playhouse, 10 Main Street, US Route 1, Ogunquit, ME 03907 | 207-646-2402
America's Foremost Summer Theater began in a renovated garage in Ogunquit's town square in 1933. Ogunquit Playhouse is dedicated to producing the finest shows ever to appear on Broadway stages. Visit the web site to see this years show schedule and purchase tickets.
Visit Ogunquit Playhouse Website
---

York's Wild Kingdom, P.O. Box 1139, York Beach, ME 03910 | 207-363-4911
 New England's Only Zoo AND Amusement Park. A family oriented zoo and amusement park conveniently located in York Beach, Maine. Stroll and view a large number of beautifully landscaped animal exhibits; numerous rides for all ages plus food and ice cream stands, gift shops and so more. A day of family fun and walking distance to a clean sandy beach! View dozens of live animals from near and far. Sorry, Pets are not allowed in the Zoo but are allowed (on leash) in the Amusement Park. Open Seasonally May-Sept. View website for details and hours.
Visit York's Wild Kingdom York


Maine Diner, 2265 Post Road (US Route 1),Wells, ME 04090 | 207-646-4441
Featured on "The Today Show", Phantom Gourmet, Guy Fieri's "Diners, Drive-Ins and Dives" and others. Maine blueberry pancakes, pies, lunch and dinner specials and more. World Famous Food Like Grandma Used To Make. Try Maine Diner's famous Lobster Pie, Seafood Chowder, Codfish Cakes. Breakfast anytime. Remember the Maine Gift Shoppe, Maine Products. Open Daily at 7AM..
Visit Maine Diner in Wells, Maine
---


Coastal Maine Botanical Gardens, 132 Botanical Gardens Drive, Off Barters Island Road, Boothbay, ME 04537 | 207-633-8000
Coastal Maine Botanical Gardens is a natural wonder of shorefront on the mid-coast Maine. Stroll 270 acres through spectacular ornamental gardens and miles of waterfront and woodland trails. Beautiful foliage, plantings, impressive stonework, waterfalls and fountains, and scenic views. One of Maine's top attractions. The Gardens are open 9-5 April 15 - October 31 (open until 6 pm in July and August). There is a cafe and gift shop on site.
Visit Coastal Maine Botanical Gardens
---


Maine & Ivy, 26 Townsend Street, Boothbay Harbor, ME 04538 | 207-315-6458
We are located in downtown Boothbay Harbor, Maine. We celebrate the timeless fashion of "The New England Preppy Lifestyle", but with a modern twist! After all, we believe in vintage style, not vintage values! And, yes, pearls do go with everything!
Visit Maine & Ivy - Boothbay Harbor, ME
---
---

Remember to book your Massachusetts Lodging Accommodations early for the foliage season – making sure you have a guaranteed reservation before arrival. When booking your New England foliage vacation, plan to visit during mid-week periods to avoid excessive crowds, and plan an extended stay so you can enjoy all that Massachusetts has to offer! The Massachusetts Fall Foliage Guide in MA Living offers more New England Activities.
Include Me shortcode: file not found
---

Visit Connecticut and enjoy a fall foliage drive. From the rolling farmlands and Long Island Sound views to the quaint villages and fiery rolling hills, you can find the perfect area to view Connecticut's foliage in its full beauty. Fall is a fantastic time to get in your car, truck, SUV, or motorcycle and tour the scenic roads and by-ways of CT. Fall foliage drives are more than an autumn pastime, they are a passion for many Connecticut locals. The Connecticut Activity Guide in CT Living will offer Autumn activity ideas for Connecticut vacationers.


Final Shot Paintball, 96 Ekonk Hill Road, Voluntown, CT 06384 | 860-376-5114
Final Shot Paintball is the prime destination for the best Paintball Experience in the Northeast! We specialize in all private events, ranging front bachelor parties, graduation parties, birthday parties, to corporate events. 20 minutes from both Foxwoods and Mohegan Sun. Three courses of safe, exciting, fun!
Visit Final Shot Paintball - Voluntown, CT
---
---
Although Rhode Island is on the south coast of New England this tiny state is big on Fall Foliage colors. The bright colors of foliage season don't arrive here until the leaves have fallen in most of northern New England. Plan a late fall look at the Autumn colors of Rhode Island and stay at an amazing Rhode Island Bed and Breakfast Inn.
Best Time For New England Fall Foliage Viewing
So when is Peak Color? Peak foliage varies depending on the region you are visiting. The timing of when the peak of the fall foliage season depends on a wide variety of factors. The foliage season begins sooner the farther north one travels. New England Fall Foliage season begins in early September in the north and extends until late October in southern New England. The foliage is an effect of the trees preparing for the winter. So, the colder weather is what tells the trees to prepare for the coming winter. How much rain an area has received affects how much and what variety of colors are in that area. The most popular time for venturing north to view the beautiful New England foliage is Columbus Day Weekend. This is the weekend that the crowds tend to be the highest so make travel plans as far in advance as possible. If you would like to avoid the crowds travel earlier in the season. In general, the farther north you travel the earlier the autumn season will be found. In fact, fall foliage colors can be seen in the areas of the northern White Mountains in early September! There are several different ways to view the foliage. A planned driving route would allow for the viewing of a wide variety of foliage. A walk, hike, or biking tour is another way of soaking in the whole New England fall experience. The brightly colored leaves, crisp fresh air, and wonderful vistas really make autumn in New England a wonderful time of year.
---
Attractions | Inns | Resorts | Hotels
Rental Homes | Real Estate | Restaurants
Camping | Business | Classified