Fat Biking
One of the fastest-growing outdoor adventures sports is Fat Biking. Similar to Mountain Biking, Fat Biking involves the use of Fat Bikes – Bicycles with oversized and extra-wide nubby tires with a much lower air pressure than a regular bicycle tire. We know of an experienced bicycle guide company can demonstrate and improve your mountain biking and fat biking skills and get you to the hills and back safely.  Contact us for information about featuring your New England Adventure business in NE Living Magazine.
What is Fat Biking
Fat Biking is similar to Mountain Biking – but with a specially designed Fat Bike. A heavier, flexible framed bike designed to run extra wide (fat) tires which operate at a much lower psi than regular mountain bike tires. This provides better traction in light snow, on soft gravel or at the beach.


Sunset Motor Inn, 160 VT Route 15 W Morrisville, VT 05661 | 800-544-2347
A family owned hotel in scenic Vermont. Recently updated rooms and amenties. 55 units, apartment suite, four houses in a convenient location. Charlmont Restaurant, located next door. Children 12 & under stay free, Group Rates, Bus Parking, Free Wi-Fi, Outdoor Pool, Views, Select pet-friendly rooms available; a large lawn is available behind hotel.
Visit Sunset Motor Inn - Morrisville
---


The Wildflower Inn, Darling Hill Road, Lyndonville, VT 05851 | 802-626-8310
"Warm hospitality... the gardens are famous". Yankee Magazine. Relax and recharge at this country inn with resort amenities on 570 acres in Vermont's Northeast Kingdom. Offering 24 guest rooms and suites, pool, tennis, trails, petting barn, skiing, snowmobile tours, x-country skiing, hay / sleigh rides, spa, and sauna. Country breakfasts and dinners overlooking perennial gardens and spectacular mountain views. Wedding facilities. Kid friendly. Easy to get to from I-91 & I-93.
Visit Wildflower Inn Website
---


The Willoughvale Inn on Lake Willoughby, Rt. 5A, Westmore, VT 05860 | 800-594-9102
Warm hospitality awaits you at the WilloughVale Inn, situated in an exquisite natural setting on the shores of Lake Willoughby. Lodging is gracious and informal, providing a perfectly relaxed atmosphere for vacationing in all four seasons. Ten unique guest rooms and eight cozy cottages feature fully-equipped kitchens, some feature a fireplace, Jacuzzi and docks. Pets are welcome in limited accommodations. Boating, water trampoline, game room and WiFi. Seasonal dining. Discounted rates.
Visit Willoughvale Inn Website
---
Advantages of Fat Bikes
According to Fat Bike riders and mountain biking enthusiasts, Fat Bikes are more comfortable on your back and can be much easier to ride on some surfaces – especially loose sand (like at the beach) and in light gravel or snow. The lower air pressure and wider surface of the tires allow for better grip and make it possible for the bike to "float" on the surface better than a Mountain Bike. The advantages come at the cost of more expensive tires, slower ride on hard surfaces, and a general "sluggish" feel compared to a tradition Mountain Bike.
Fat Bike & Mountain Bike Guided Tours
FAT BIKES & BICYCLES

JUST THE RIGHT SUPPORT - We designed our copper infused compression socks to offer just the right balance between warmth, compression, and comfort. It also helps improve blood circulation and reduces the risk of injury while preventing odors, all without interfering with your daily routine.
3 PAIRS COMPRESSION SOCKS - Each bundle provide the high quality, performance and durability. Compression running socks for women and men are made using premium nylon that are gentle on your skin and offer enhance ventilation to keep your warm and dry throughout the day. You decide on the assortment based on your taste, lifestyle, age or sex.
VERSATILE & MULTI-PURPOSE - These are designed to promote blood circulation and oxygen flow preventing fatigue and helps in muscle recovery. The superior wearing effect is favored by a variety of occupations and age groups. Whether you are fitness enthusiasts, marathon enthusiasts, elderly people with swollen legs, office workers, teachers, crew members, pregnant women, parenting mothers, etc., our socks are basically suitable for every project in daily life.
THOUGHTFUL GIFT PREFERENCES - Compression support socks for women men are smooth and soft to prevent chafing and allow you to wear them all day without causing any irritation. Also they are machine washable and quick drying. Simply wash in cold water on low and hang dry to wear them again.
SHOP WITH CONFIDENCE - Your satisfaction is our topmost priority. If you do not like our socks for any reason, we offer a full refund or free replacement. No reasons.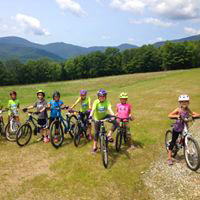 ---
Attractions | Inns | Resorts | Hotels
Rental Homes | Real Estate | Restaurants
Camping | Business | Classified