New England Fairs
Late summer the annual New England Fair Season begins. New England is famous for country fairs, 4-H Fairs, Agricultural Fairs and Expositions. The BIG E – is the monster of all New England Fairs. The BIG E – takes place every year in western Massachusetts and features displays and expositions for all six New England states. Discover a favorite New England Fair and make it an annual tradition. To feature your NE Fair, Event or Activity, contact us.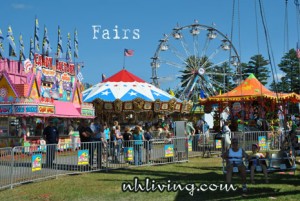 The Champlain Valley Fair is the largest fair in Vermont. Bigger than even the Vermont State Fair in Rutland, CVF is held near the very end of fair season. Don't overlook the World's Fair in Tunbridge, the Caledonia Fair in Lyndon or the Orleans County Fair which is held in Barton. Find more Vermont Fairs from VT LIVING.com.
---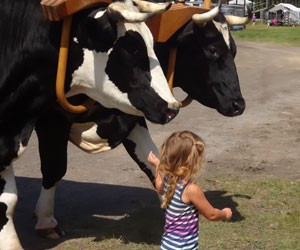 Visit NH and attend a New Hampshire Fair. The New Hampshire Fair season feature local agricultural, 4-H and other fairs beginning in late summer. The Lancaster Fair in the Great North Woods is prime example of a real down home country fair – complete with plenty of cows, chickens, rabbits, 4-H competition, a horse show, and live entertainment. Lancaster Fair is held every Labor Day weekend. The New Hampshire Fair Guide in NH Living has information about all NH Fairs and Expos.
---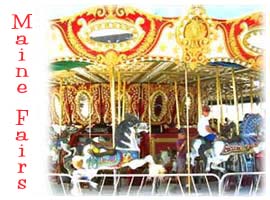 Take a trip to Maine to visit a Maine Fair or Exposition. Maine is Vacationland – especially during fair season. The final Maine Fair of the season is the Fryeburg Fair – a fantastic annual event that features great fair food, local businesses, live entertainment, livestock, horse pulling and even Harness Racing! Fryeburg Fair happens every October. The Maine Living Fair Guide in ME Living has the details about Fryeburg Fair and other Maine attractions.
---
Y

our Massachusetts Vacation should include a visit to a Massachusetts Country Fair. From the Berkshires to north shore – discover Massachusetts Fairs. The Massachusetts Fair Guide in MA Living will tell you more favorite New England Activities.
---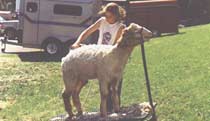 Visit Connecticut Fairs. The annual Durham Fair is a great place to see livestock. The North Haven Fair on US Route 5 is easy to get to with plenty of live entertainment and games of chance. The Connecticut Fair Guide in CT Living will offers suggestions.
---

A visit to the "Ocean State" of Rhode Island offers a variety of country fairs, expositions, activities and attractions.
Attractions | Inns | Resorts | Hotels
Rental Homes | Real Estate | Restaurants
Camping | Business | Classified
---