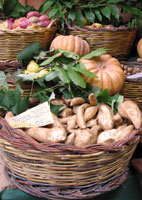 New England Farmers' Markets
At a New England Farm Market – local farmers bring the farm to you. Many small local growers and mid-sized farmers bring their vegetables, honey, maple syrup, fruits, and berries to the Farmer's Market. Admission is free, and there is often entertainment and always something good to bring home.  To feature your New England Farm or Farm Products, contact us.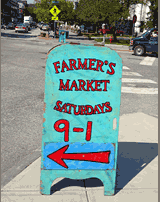 Visit a Vermont Farmers Market – It's a great place to meet people and find home-baked goods, seasonal fruits and berries, local produce and Vermont maple syrup. Find more Vermont Farm Markets from VT LIVING.com.


The Dutton Berry Farmstands, Route 30, Newfane, VT and Route 11-30 in Manchester, VTand Route 9 in West Brattleboro, VT
Dutton Berry Farmstands are well known for their Vermont grown produce and other unique local products. Dutton's offers pick your own strawberries and raspberries and who can not resist taking a taste while berry picking. Come join us for strawberry and raspberry season at Dutton Berry Farm!
Visit Dutton Berry Farm Website
---


Allen Brothers Farms, 6023 US Route 5, Westminster, VT 05158 | 802-722-3395
We are a uniquely Vermont combination of practical and beautiful. We have an inhouse bakery featuring cider donuts, pie, cakes and cookies , a deli with signature Mac & Cheese, pizza and other warm options as well as made to order sandwiches, a country store filled with local Vermont products, locally grown seasonal produce with our own apples, corn, strawberries, and squash and pumpkins, a gas station, a nursery and garden center. Come and see what we have for you at exit 5 off I-91, easy off and on
Visit Allen Bros. Farms Website
---


Yates Family Orchard, 1074 Davis Road, Hinesburg, VT 05461 | 802-373-7437
Come pick 23+ different apple varieties, pears and plums! Visit the orchard stand for delicious, hot, out of the fryer, cider donuts, and baked goods. Try all-natural Vermont made creemee ice cream, raw pressed cider, and other yummy orchard treats. Shop for Vermont local raw honey, maple syrup, orchard made jams, Mt Mansfield Creamery cheeses, Eden Specialty ciders, locally grown mums, pumpkins, and veggies. Discover other Vermont products and artwork for sale. Bring a picnic, stay the afternoon and relax in the scenic beauty of the orchard. Open September through November everyday.
Visit Yates Family Orchard - Hinesburg
---
---
NEW HAMPSHIRE FARMER'S MARKETS

New Hampshire's farmers grow amazing organic produce. Not only are New Hampshire farmer's markets a great place to purchase locally grown produce, they also offer a great opportunity to meet and greet. Locally-grown produce selections include lettuce, tomatoes, apples, pumpkins, squash, and more. At NH farmer's markets you'll also find New Hampshire products, crafts and hand-made items. The New Hampshire Farmers Market Guide in NH Living will get to all of New Hampshire's Farm Markets.


The Old Salt Restaurant at Lamie's Inn, 490 Lafayette Road, Hampton, NH 03842 | 603-926-8322
Bring your children, parents, and friends to The Old Salt Restaurant, where you will find great local flavor in a comfortable atmosphere. Come for lunch, dinner, or Sunday brunch, and enjoy great food and great company!
Visit The Old Salt Restaurant at Lamie's Inn - Hampton
---

Chesterfield Inn, 20 Cross Road, Chesterfield, NH 03466 | 603-256-3211
The Chesterfield Inn is a warm, welcoming Bed and Breakfast Inn in the Monadnock Region of New Hampshire. We specialize in personal service and comfort. Enjoy our delicious country breakfast, cooked to order, with homemade muffins made from scratch each morning. Our romantic candlelit dining room is the perfect place for dinner with a menu of fresh, local food that changes with the seasons. Most guest rooms have fireplaces, pretty views and six rooms are pet friendly. The inn is the perfect place for an intimate wedding.
Visit Chesterfield Inn - Chesterfield, NH
---


Ramunto's Brick Oven Pizza, 76 Main Street, Keene, NH 03431 | 603-357-3555
Welcome to Ramunto's - a taste of the North End right here in Keene. At Ramunto's we're passionate about providing an unforgettable dining experience. Ramunto's combines great service, a warm family-friendly atmosphere, and high quality food made fresh daily. Authentic New York Pizza, fresh salads cut to order, pastas from scratch, and signature subs, Ramunto's offers something for everyone including catering services. Open Daily for lunch, dinner & Take-Out.
Visit Ramunto's Brick Oven Pizza Website
---


The Flying Goose Brew Pub & Grille, 40 Andover Road, New London, NH | 603-526-6899
The Flying Goose Brew Pub is a family run restaurant with 17 of our Handcrafted Brews on tap with panoramic views of Mt. Kearsarge in the quaint town of New London. Whether it be for a quick bite, a cold brew, or a place for family and friends to gather, we extend our "home" to you. Voted Best of NH Regional Favorite Restaurant, we offer a relaxing environment to all who walk through our doors. The Flying Goose Brews are also available to take home in Growlers!
Visit Flying Goose Brew Pub & Grille - New London
---


Woodstock Inn Station & Brewery, Rt. 3, No. Main, No. Woodstock, NH 03262 | 603-745-3951
Located in the quaint village of North Woodstock, the Inn's gracious and relaxed setting centers around 40 uniquely styled and cozy rooms and suites, located across 6 buildings on the property. All of our lodging options offer the comforts of home, including cable, free Wi-Fi access, air-conditioning and more. Many offer Whirlpool tubs and gas fireplaces. Includes free use of off-property indoor pool and health club. Voted a White Mountains favorite by NH Magazine, Hidden Gem award and "Worth a Journey" says Phantom Gourmet. Our famous country breakfast is included with your stay.
Visit Woodstock Inn Station & Brewery - No. Woodstock
---


The Darby Field Inn and Restaurant, 185 Chase Hill Rd., Albany NH 03818 | 603-447-2181
Wander off the beaten path and discover this romantic White Mountain bed and breakfast. The Inn has 13 unique rooms, all with private bath, and full country breakfast included. On site amenities include: restaurant, tavern, spa services, wooded trails, mountain views, romantic packages, and seasonal heated pool. Minutes from shopping, downhill skiing, ice skating and other local attractions. The Darby Field offers the perfect setting for small weddings and reunions, too.
Visit Darby Field Inn & Restaurant - Albany, NH
---

Wildcat Inn & Tavern, Rte 16A, Jackson Village NH 03846 | 855-532-7727
Through the Jackson covered bridge is a place that just might be perfect... a place where candle light dances and the love and laughter of a hundred years of happy travelers is as rich as the wide pine floors. We invite you to take a step back in time. Come prepared to laugh, love, and smile so hard you might just cry. After all, as brilliant stars twinkle in the clear night sky... you just might find that the Wildcat is almost perfect.
Visit Wildcat Inn & Tavern Website
---


Polly's Pancake Parlor, 672 Route 17, Sugar Hill, NH 03585 | 603-823-5575
Polly's Pancake Parlor has been serving yummy home cooked meals for over 75 years. Enjoy a stack of Oatmeal Buttermilk, Buckwheat or Whole Wheat pancakes. Sit back and savor a waffle of your choice smothered in real New Hampshire maple syrup or come for lunch and have a slice of quiche made with local Harman's cheese. Shop for gifts, pancake mixes and NH Maple Syrup. Reservations taken on weekends.
Visit Polly's Pancake Parlor - Sugar Hill
---


Rosa Flamingos, 2312 Main Street, Bethlehem, NH 03574 | 603-869-3111
A local favorite featuring classic Italian comfort food plus the best pizza, wings and homemade desserts. Real food by real people in a relaxed, friendly atmosphere. Patio dining, outside bar & entertainment. Dinner nightly at 5pm. Closed Monday & Tuesday.
Visit Rosa Flamingos Restaurant
---


Chang Thai Cafe, 77 Main Street, Littleton, NH 03253 | 603-444-8810
Chang Thai Cafe blends the best of traditional Thai cuisine with a dash of contemporary flair. In the Thai language, Chang means elephant — a very meaningful symbol in Thailand for long-lasting friendship, good fortune and happiness. At Chang Thai, we strive to represent the virtues of the elephant — friendliness and good fortune — in our restaurant and in each dish you are served.
Visit Chang Thai Cafe Littleton
---


Franconia Inn, 1300 Easton Rd., Franconia, NH 03580 | 603-823-5542
"In the Land of Big Mountains and Small Villages." Nestled in the heart of the beautiful White Mountains of New Hampshire, The Franconia Inn is a full service country inn, where casual elegance and exquisite cuisine are just waiting to welcome you. Please visit our website for more information.
Visit Franconia Inn - Franconia, NH
---


George's Seafood & BBQ, 588 Tenney Mountain Hwy, Route 25, Plymouth, NH 03253 | 603-536-6330
George's Seafood and Bar-B-Que restaurant is a great year round family eatery nestled in the foothills of the White Mountains in Plymouth NH. Serving fresh seafood, steaks, burger and sandwiches. Clambakes, Fried Seafood, Chowders, Surf N' Turf, BBQ Ribs. Daily specials. Combo Baskets, Kid's menu available. Open 7 days a week for lunch and dinner.
Visit George's Seafood & BBQ Plymouth
---


Main Street Grill and Bar, 32 Main Street, Pittsfield, NH 03263 | 603-435-0005
Everything we make at Main Street Grill and Bar is made as fresh and with as many locally sourced ingredients as possible. Suncook Valley NH's premier casual fine dining establishment. Our emphasis is on our guests and community, we provide a great dining experience. Lunch and Dinner, 7 days a week. Where Fresh Food, Creative Cocktails, and The Community Meet.
Visit Main Street Grill & Bar - Pittsfield, NH
---


Owl's Nest Resort, 40 Clubhouse Lane, Thornton, NH 03285 | 603-726-3076
5-star hotel experiences, spectacular (Nicklaus Designed) golf in the White Mountains & phenomenal dining with panoramic views. Visit us soon! And an unforgettable wedding setting where memories are made. .
Visit Owl's Nest Resort - Thornton, NH
---


rek'•lis brewing company, 2085 Main Street, Bethlehem, NH 03574 | 603-991-2357
Tiny brewery, big beers! Enjoy Craft IPA's, Great Food, Entertainment, Special Events. Check the website for specials. Thursday night Trivia. The never ending quest to quench the 'thirst', whether it's on a bike, skis, or in a glass. This it where the passion comes from, it's what rek'•lis is, this is us, and now it's you... .
Visit rek'•lis brewing company - Bethlehem, NH
---


Catalano's Pizzeria, 100 Route 302, Twin Mountain, NH 03595 | 603-846-5510
Catalono's Pizzeria at Living Water Campground offers a large selection of deli subs & sandwiches. Fresh breads baked on location, homemade dough hand tossed pizza. Gelato , ice cream, cheese cakes, tiramissu,cannolli, daily specials, great soups, and salads.
Visit Catalano's Pizzeria - Twin Mountain, NH
---
---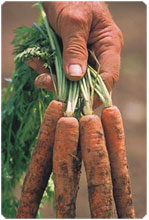 The growing season may be short but the produce from Maine is exceptional. You'll also discover some amazing Maine Craftspeople selling their unique goods. The Maine Living Farmer's Market Guide in ME Living will tell you more about visiting Maine.

The Kennebunk Inn, 45 Main Street, Kennebunk, ME 04043 | 207-985-3351
If you are searching for an historic inn with affordable class and fabulous food in southern coastal Maine - The Kennebunk Inn is the place. Beautiful beaches, nature preserves, museums, galleries, antique shops, and more. We look forward to sharing our special place in the land of the pointed firs.
Visit The Kennebunk Inn - Kennebunk
---

DiMillo's on the Water, 25 Long Wharf, Portland, ME 04101 | 207-772-2216
DiMillo's is where you'll dine on lobster, clams, shrimp, scallops and fish that are absolutely the freshest on the waterfront and prepared with ingredients that enhance rather than disguise their flavors. The perfect place for dinner, weddings, parties and office functions. Simplicity, freshness and quality are the recipe for DiMillo's amazing menu choices since 1954.
Visit DiMillo's On The Water Restaurant
---


Maine Diner, 2265 Post Road (US Route 1),Wells, ME 04090 | 207-646-4441
Featured on "The Today Show", Phantom Gourmet, Guy Fieri's "Diners, Drive-Ins and Dives" and others. Maine blueberry pancakes, pies, lunch and dinner specials and more. World Famous Food Like Grandma Used To Make. Try Maine Diner's famous Lobster Pie, Seafood Chowder, Codfish Cakes. Breakfast anytime. Remember the Maine Gift Shoppe, Maine Products. Open Daily at 7AM..
Visit Maine Diner in Wells, Maine
---


Beachmere Inn, 62 Beachmere Place, Ogunquit, ME 03907 | 207-646-2021
Ocean front accommodations in the heart of Ogunquit on the Marginal Way with breathtaking ocean views. Luxury suites and unique rooms, fireplaces, kitchenettes, private balconies or patios. Enjoy an on-site spa, exercise room and hot tub. Reception rooms for weddings, meetings and events. Beachmere Inn is a leader in guest services, event coordination and hospitality. A stunning location perfect for weddings, elopements, vow renewals, rehearsal dinners, bridal showers and even bachelor - bachelorette weekend getaways. Open year round. Walk to everything in town or enjoy drinks from our ocean view Blue Bistro.
Visit Beachmere Inn - Ogunquit ME
---


Blazes Burgers, 652 Main Street, Westbrook, ME 04029 | 207-591-0331
A locally owned Restaurant that serves FRESH Burgers, Clam Cakes, Chicken, Sloppy Joes and more with your choice of Hand Cut French Fries, Tater Tots, or many other delicious options. The Beyond Burger works for our Vegetarian/Vegan friends and we have a great children's menu! Try a signature selection today and see what everyone is talking about. View menu and order online.
Visit Blazes Burgers - Westbrook, ME
---
---