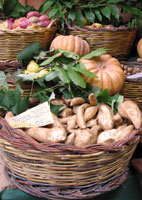 New England Farmers' Markets
At a New England Farm Market – local farmer's bring the farm to you. Many small local growers and mid-sized farmers bring their vegetables, honey, maples syrup, fruits and berries to the Farmer's Market. Admission is free, and there is often entertainment and always something good to bring home. To feature your NE Farm, contact us.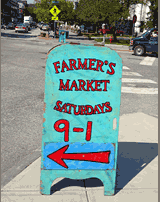 Visit a Vermont Farmers Market – It's a great place to meet people and find home-baked goods, seasonal fruits and berries, local produce and Vermont maple syrup. Find more Vermont Farm Markets from VT LIVING.com.
---
NEW HAMPSHIRE FARMER'S MARKETS

New Hampshire's farmers grow amazing organic produce. Not only are New Hampshire farmer's markets a great place to purchase locally grown produce, they also offer a great opportunity to meet and greet. Locally-grown produce selections include lettuce, tomatoes, apples, pumpkins, squash, and more. At NH farmer's markets you'll also find New Hampshire products, crafts and hand-made items. The New Hampshire Farmers Market Guide in NH Living will get to all of New Hampshire's Farm Markets.

Paul McInnis Inc., One Juniper Rd., North Hampton, NH 03862 | 603-964-1301
New England's Premier Auction Company Since 1976. Whether you are a client or a customer, you will appreciate the benefits of taking part in a transaction with our firm because of our experience and professionalism. The National Auctioneers Association has presented us with 40 awards for excellence in advertising and promotion, including the prestigious Auction Of The Year Award. Join our mailing and view current auction offerings at our website.
Visit Paul McInnis Inc., Auctions - Real Estate - Results
---
---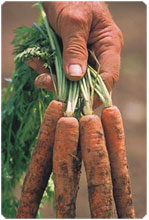 The growing season may be short but the produce from Maine is exceptional. You'll also discover some amazing Maine Craftspeople selling their unique goods. The Maine Living Farmer's Market Guide in ME Living will tell you more about visiting Maine.


Ogunquit Playhouse, 10 Main Street, US Route 1, Ogunquit, ME 03907 | 207-646-2402
America's Foremost Summer Theater began in a renovated garage in Ogunquit's town square in 1933. Ogunquit Playhouse is dedicated to producing the finest shows ever to appear on Broadway stages. Visit the web site to see this years show schedule and purchase tickets.
Visit Ogunquit Playhouse Website
---

York's Wild Kingdom, P.O. Box 1139, York Beach, ME 03910 | 207-363-4911
 New England's Only Zoo AND Amusement Park. A family oriented zoo and amusement park conveniently located in York Beach, Maine. Stroll and view a large number of beautifully landscaped animal exhibits; numerous rides for all ages plus food and ice cream stands, gift shops and so more. A day of family fun and walking distance to a clean sandy beach! View dozens of live animals from near and far. Sorry, Pets are not allowed in the Zoo but are allowed (on leash) in the Amusement Park. Open Seasonally May-Sept. View website for details and hours.
Visit York's Wild Kingdom York
---


Maine Diner, 2265 Post Road (US Route 1),Wells, ME 04090 | 207-646-4441
Featured on "The Today Show", Phantom Gourmet, Guy Fieri's "Diners, Drive-Ins and Dives" and others. Maine blueberry pancakes, pies, lunch and dinner specials and more. World Famous Food Like Grandma Used To Make. Try Maine Diner's famous Lobster Pie, Seafood Chowder, Codfish Cakes. Breakfast anytime. Remember the Maine Gift Shoppe, Maine Products. Open Daily at 7AM..
Visit Maine Diner in Wells, Maine
---

Coastal Maine Botanical Gardens, 132 Botanical Gardens Drive, Off Barters Island Road, Boothbay, ME 04537 | 207-633-8000
Coastal Maine Botanical Gardens is a natural wonder of shorefront on the mid-coast Maine. Stroll 270 acres through spectacular ornamental gardens and miles of waterfront and woodland trails. Beautiful foliage, plantings, impressive stonework, waterfalls and fountains, and scenic views. One of Maine's top attractions. The Gardens are open 9-5 April 15 - October 31 (open until 6 pm in July and August). There is a cafe and gift shop on site.
Visit Coastal Maine Botanical Gardens
---
---
MASSACHUSETTS FARMER'S MARKETS
The Bay State feature Farmer's Markets from Cape Cod to the Berkshires. Find the Massachusetts Farmers's Market Guide in MA Living.
---
With more than 80 farmers markets scattered all over Connecticut, there's no shortage of places to pick up your fresh produce during the growing seasons. Supported by the CT Northeast Organic Farming Association, the selection of farmers markets continues to grow. You will not be disappointed in the quality of fresh product you can find at these regional markets in Connecticut. The Connecticut Farmers's Market Guide in CT Living has dates, times and information.
---
For such a small geographic area, Rhode Island certainly offers a broad range of Farmers Markets to purchase fresh and locally grown products – fresh from the fields. By visiting your local Rhode Island farmers market, not only will you be getting some of the freshest and highest quality of food available, but you will be shopping local at the same time.
---