New England Museums
Visit New England Museums. What can be enjoyed by many different kinds of people? A tour of a one-of-a-kind Northeast Museum of course. A tour of New England Museums is a fantastic way to visit New England. You may custom design your New England museum tour by targetting museums that peak your interest. With such a variety of museums here in New England, there is bound to be one that sparks your interest. You'll find spectacular art museums, tool museums, history museums, children's museums, aquariums, even planetarium museums, and more. Explore all the New England museums and learn about New England Life , history, and America's past. To feature your New England business, contact us.
Exploring the Rich Heritage: Amazing Museums in New England
New England is a treasure trove of culture, history, and artistic expression, boasting a wide array of museums that offer a glimpse into the region's vibrant past and creative present. From renowned art museums to captivating historical exhibitions, New England's museum scene caters to all interests and provides an enriching experience for visitors. In this article, we will explore some of the amazing museums in New England, including art museums like the Sandy Martin Gallery in Wolfeboro, NH, as well as renowned art, history, and popular museums. We will also provide valuable tips for planning a memorable museum vacation in this charming region.
Sandy Martin Gallery, Wolfeboro, NH:
Nestled in the scenic town of Wolfeboro, New Hampshire, the Sandy Martin Gallery stands as a testament to the region's thriving art scene. This gallery showcases the works of local and regional artists, presenting a diverse collection of paintings, sculptures, and mixed media pieces. Visitors can expect to witness the beauty of New England depicted through various artistic perspectives, making it a must-visit for art enthusiasts and those seeking inspiration.
Renowned Art Museums:
Museum of Fine Arts, Boston, MA: The Museum of Fine Arts (MFA) in Boston is one of the most prestigious art institutions in the country. With an extensive collection spanning thousands of years, it houses masterpieces from renowned artists such as Monet, Van Gogh, and Rembrandt. The MFA also hosts special exhibitions that showcase contemporary art and diverse cultural expressions.
Yale University Art Gallery, New Haven, CT: Located on the Yale University campus, this museum boasts an impressive collection of over 200,000 artworks. From ancient Egyptian artifacts to modern American paintings, the Yale University Art Gallery offers a comprehensive exploration of artistic traditions from around the world.
Captivating History Museums:
Plimoth Patuxet Museums, Plymouth, MA: Immerse yourself in the history of the Mayflower Pilgrims and the Native Wampanoag people at the Plimoth Patuxet Museums. The living history exhibits and recreated 17th-century village provide an authentic glimpse into colonial life, making it an educational and interactive experience for visitors of all ages.
Mystic Seaport Museum, Mystic, CT: Step back in time at the Mystic Seaport Museum, which preserves and celebrates America's maritime heritage. This living history museum features historic vessels, interactive exhibits, and a recreated 19th-century coastal village, offering visitors a fascinating insight into the maritime culture and seafaring traditions of New England.
Most Popular Museums in New England:
Museum of Science, Boston, MA: A family-friendly destination, the Museum of Science in Boston provides an engaging and interactive experience for visitors of all ages. From hands-on exhibits on physics and biology to captivating planetarium shows and a butterfly garden, this museum combines education and entertainment seamlessly.
Harvard Museum of Natural History, Cambridge, MA: Nestled within Harvard University's campus, this museum houses an extensive collection of natural history specimens. Visitors can explore exhibits on dinosaurs, minerals, mammals, and much more, making it an ideal destination for science enthusiasts and nature lovers.
Tips on Planning a New England Museum Vacation:
Research and prioritize: New England offers an abundance of museums, so plan your itinerary based on your interests and preferences. Consider factors such as location, opening hours, and special exhibitions to optimize your museum visits.
Museum passes and memberships: Check if museums offer discounted passes or memberships that provide access to multiple institutions. This can help you save money while exploring multiple museums.
Plan for variety: New England's museum scene is diverse, so try to include a mix of art, history, and science museums to have a well-rounded experience.
Check for special events: Look for events, lectures, or workshops happening at the museums during your visit. These activities can enhance your understanding and engagement with the exhibits.
Allow for flexibility: Leave some free time in your itinerary to explore the surrounding areas, discover local cuisine, or relax amidst the region's natural beauty.
A New England museum vacation offers an unparalleled opportunity to delve into the region's rich cultural heritage and artistic expressions. From the artistic gems found at the Sandy Martin Gallery in Wolfeboro, NH, to the world-renowned art and history museums, New England's museum scene offers something for every curiosity. By planning ahead, prioritizing your interests, and immersing yourself in the diverse range of exhibits, your New England museum adventure is sure to be a memorable one. So, pack your bags and embark on a journey through the captivating museums of New England.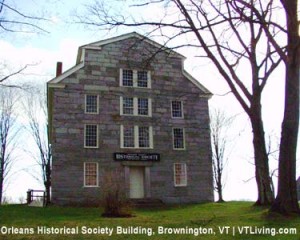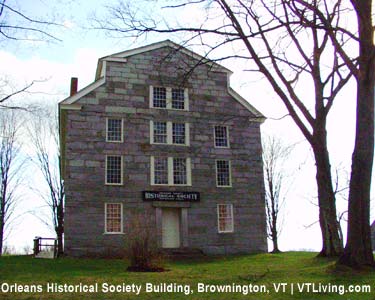 Vermont is home to many pleasantly unique museums. This includes such topics as Orvis fly fishing, covered bridges, precision machinery and tools, and maple sugaring.  Vermont museums hold collections from people that were well-known either in the area or beyond. The Shelburne Museum, Fairbanks Museum, Hildene Estate, Billing's Farm Museum and the Vermont Ski Museum in Stowe attract thousands of visitors every year. Vermont Museums also feature famous people like; Norman Rockwell, Electra Havemeyer Webb, Robert Todd Lincoln, "Snowflake" Bentley, and others.

Find more Vermont Museums from VT LIVING.com.


Sugarbush Farm, 591 Sugarbush Farm Road, Woodstock, VT 05091
Sugarbush farm is located on a 550 acre hilltop outside of Woodstock Village. Visitors watch cheese production, year round maple tours, sample Sugarbush Farm cheeses and other Vermont products, including; Maple Products and Honey. You can walk the nature trail, see farm animals, and best of all free admission. The farm is located 3 miles off US Route 4 on Hillside Road, across from the Taftsville Bridge, 3 miles east of Woodstock. The Farm Store is open daily from 9:00am to 5:00pm.
Visit Sugarbush Farm Woodstock
---


Mountain View Farm Animal Sanctuary, 3383 Darling Hill Rd., E. Burke, VT 05832 | 802-626-9924
Visit Mountain View Farm Animal Sanctuary in Vermont to see our rescued animals and please consider making a donation to help us care for them. If you share our love for animals and would like to get more involved with MVFAS we would love to welcome you as a volunteer. Volunteers join us on the farm or from their homes offering their time and services to the sanctuary.
Visit Mountain View Farm Animal Sanctuary
---


Odyssey Events VT, 276 Laber Road, Bridgewater Corners, VT 05035 | 802-342-1513
Hands-on cooking classes offered by Chef Ted at his mountain top idyll. Discuss the many possibilities or choose from pre-scheduled classes. From pastas and pizzas to meats, seafoods, vegetables, and desserts. Learn then eat what you cook. BYOB.
Visit Cooking classes with Chef Ted
---


Robb Family Farm, 827 Ames Hill Road, Brattleboro, VT 05301 | 802-257-0163
Home of fine Vermont crafts. We produce the purest maple syrup you can find as well as a large assortment of fine hand-crafted treasures. Enjoy the scenic Vermont landscape and views from our shop. The Robb Family Country Shop is a family run business, consisting of a charming gift shop, farm events, mail order and baked goods by order. The shop is open throughout the year selling our own Vermont Maple Syrup, Vermont Maple Candy, Maple Syrup Party Favors, Gift Boxes, and Family Raised Beef. Sugarhouse Tours are offered year round.
Visit Robb Family Farm Website
---


Strong House Inn, 94 West Main Street, Vergennes, VT 05491 | 802-877-3337
The Strong House Inn is located in the heart of the Champlain Valley. This historical Inn has 14 individually decorated guestrooms, on five acres of gardens and trees with classic New England architecture and the comfort and luxury of a modern day Inn. The Inn is a perfect location for weddings, receptions, and rehearsal dinners and meetings for up to 50 people. Join us for Quilting in Vermont, the ultimate setting for quilters to reignite their creative passion and be spoiled in the process. Whether you are looking for a romantic getaway, a foodie experience, or a once in a lifetime event - an adventure is waiting for you!
Visit Strong House Inn - Vergennes, VT
---


Petra Cliffs Climbing Center and Mountaineering School, 105 Briggs Street, Burlington, VT 05401 | 802-657-3872
Located in Burlington, Petra Cliffs is Vermont's premier indoor rock climbing facility and climbing school. Our gym features 8,500 square feet of climbing walls and bouldering for all abilities. Our programming, guiding, and instructional courses focus on individuals and groups of all ages.
Visit Petra Cliffs - Burlington, VT
---


The Dutton Berry Farmstands and Greenhouse, Route 30, Newfane, VT, Routes 11 & 30 in Manchester, VT, and Route 9 in West Brattleboro, VT | 802-365-4168
Dutton Berry Farmstands are well known for their Vermont grown produce and other unique local products. Fresh picked apples straight from our orchard are available throughout apple season. Stop in and pick up a jug of Dutton Berry Farm's fresh made apple cider, made from our home grown apples. Whether it is fresh farmer-grown fruits and vegetables, cider, Vermont maple syrup or plants, you'll enjoy visiting a true Vermont farm experience.
Visit Dutton Berry Farmstands- VT
---


Above Reality Inc. Hot Air Balloon Rides, 70 Essex Way, Essex, VT 05452 | 802-899-4007
Enjoy spectacular views of the Green Mountains, Lake Champlain, and the Adirondack mountains during a memorable balloon flight with our friendly and skilled staff. We'll whisk you above the ordinary and take you on a magical voyage above the treetops. All flights conclude with a champagne toast and VT cheese and fudge.
Visit Balloon Vermont Website
---
---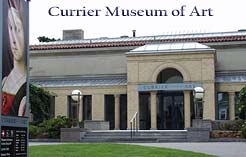 New Hampshire's historical museums are filled with information not just about New Hampshire but the rest of New England as well. Some are rather specific in their historical topics such as skiing in New England, Scouting, and Native Americans. The Christa McAuliffe Planetarium & Museum in state capitol of Concord is a living memorial to the astronaut teacher from New Hampshire. The New Hampshire Museum Guide in NH Living will get to New Hampshire's interesting museums and historical societies.

Alpine Adventures Zipline, 41 Main Street, Route 112, Lincoln, NH 03251 
Don't miss it! Spectacular Adventure Tours, Zip Tours, Canopy Tours winter and summer. Try the longest, highest and fastest Zipline Canopy Tour in New England. Aerial Fun Park and continual updates will keep Alpine Adventure Tours at the forefront of outdoor adventure in New England.
Visit Alpine Adventures Lincolon
---


Best Western White Mountain Resort, 87 Wallace Hill Road, Franconia, NH 03580 | 603-823-7422
A distinct New Hampshire hotel where great accommodations and low discounted hotel rates are always found! Unique and charming, this White Mtn lodging facility is guest friendly, clean, comfortable and affordable. For Leisure, Holiday, Vacation, Business, Conference, or for Tour Bus operators this Franconia - Littleton New Hampshire hotel is the place for you and your family to stay for your White Mountain vacation.
Visit Best Western White Mountain Resort - Franconia, NH
---


Polly's Pancake Parlor, 672 Route 17, Sugar Hill, NH 03585 | 603-823-5575
Polly's Pancake Parlor has been serving yummy home cooked meals for over 75 years. Enjoy a stack of Oatmeal Buttermilk, Buckwheat or Whole Wheat pancakes. Sit back and savor a waffle of your choice smothered in real New Hampshire maple syrup or come for lunch and have a slice of quiche made with local Harman's cheese. Shop for gifts, pancake mixes and NH Maple Syrup. Reservations taken on weekends.
Visit Polly's Pancake Parlor - Sugar Hill
---


Sandy Martin Gallery, 15 S. Main Street, Wolfeboro, NH 03894 | 603-569-9890.
The Sandy Martin Gallery offers a dockside, Main Street, destination fine art gallery on Lake Winnipesaukee in Wolfeboro. Original oil paintings, watercolors, photographs, custom prints, and bronze sculputure depict the beauty of the Lakes Region by the artists who love it.
Visit Sandy Martin Gallery Wolfeboro
---


rek'•lis brewing company, 2085 Main Street, Bethlehem, NH 03574 | 603-869-0167
Tiny brewery, big beers! Enjoy Craft IPA's, Great Food, Entertainment, Special Events. Check the website for specials. Thursday night Trivia. The never ending quest to quench the 'thirst', whether it's on a bike, skis, or in a glass. This it where the passion comes from, it's what rek'•lis is, this is us, and now it's you... .
Visit rek'•lis brewing company
---


Sandy Martin Gallery, 25 N. Main Street, Unit II, Wolfeboro, NH 03894 | 603-569-9890
The Sandy Martin Gallery offers a dockside, Main Street, destination fine art gallery on Lake Winnipesaukee in Wolfeboro. Original oil paintings, watercolors, photographs, custom prints, and bronze sculputure depict the beauty of the New Hampshire Lakes Region by the artists who love it.
Visit Sandy Martin Art - Wolfeboro, NH
---


Swiss Chalet Village Inn, 457 Intervale Resort Loop, Intervale, NH 03845 | 800-831-2727
The Swiss Chalet Village Inn offers comfortable lodging at an affordable price. Choose from a wide variety of rooms to meet your needs. Wheather you are here for a family outing, wedding, business or pleasure, you will find clean, comfortable White Mountain lodging. Pet Friendly Rooms available. Please inquire.
Visit Swiss Chalet Village Inn - Intervale, NH
---
---

Maine has many wonderful museums. The various forms of transportation covered in a number of museums include antique cars, trains, and ships. The Wells Auto Museum on Route 1 in Wells is a popular seasonal attraction. Maine is rich with coastal heritage from years at sea. Many museums celebrate this in a variety of ways such as covering the basics, talking about a key person, or discussing some other aspect such as shipbuilding or the ports that were so used when shipping was key. Check the Maine Living Museum Guide for more unique Maine attractions.


Jonathan's OGT, 92 Bourne Lane, Ogunquit, Maine 03907 | 207-646-4777
Serving upscale New England cuisine, Jonathan's Ogunquit, caters to those diners looking for fresh seafood, classic European dishes, grilled steaks and more. Diners prefer Jonathan's for a romantic date night, to celebrate a special birthday or enjoy an evening of farm to table gastronomy before a show. Jonathan's offers dining, events, and concerts. Featuring local food products wherever possible and focuses on serving fresh, New England products. Jonathan's slogan has always been to #eatwell.
Visit Jonathan's OGT - Ogunquit, ME
---


Ogunquit Playhouse, 10 Main Street, US Route 1, Ogunquit, ME 03907 | 207-646-2402
America's Foremost Summer Theater began in a renovated garage in Ogunquit's town square in 1933. Ogunquit Playhouse is dedicated to producing the finest shows ever to appear on Broadway stages. Visit the web site to see this years show schedule and purchase tickets.
Visit Ogunquit Playhouse Website


Maine & Ivy, 26 Townsend Street, Boothbay Harbor, ME 04538 | 207-315-6458
We are located in downtown Boothbay Harbor, Maine. We celebrate the timeless fashion of "The New England Preppy Lifestyle", but with a modern twist! After all, we believe in vintage style, not vintage values! And, yes, pearls do go with everything!
Visit Maine & Ivy - Boothbay Harbor, ME
---


When Pigs Fly Pizzeria, 460 U.S. Route 1 Kittery, Maine 03904 | Restaurant: 207-438-7036 Bread Store: 207-439-3114
Enjoy our large selection of wood-fired pizzas, appetizer plates, craft beers and draft wines. The pizzas are Neapolitan style, handcrafted from all natural ingredients. Our wood-fired ovens give the crust a chewy, smoky flavor. All ingredients are the freshest including mozzarella, which is made fresh daily. This location is also home to the When Pigs Fly Company Store, which offers all of the classic and artisan breads, and other products available from When Pigs Fly.
Visit When Pigs Fly Pizzeria - Kittery, ME
---


Warren's Lobster House, 11 Water Street / U.S. Route 1, Kittery, Maine 03904 | 207-439-1630
Warren's is a "destination restaurant" known far and wide. All entrees on our extensive menu include the "Seacoast's Finest Salad Bar" featuring over sixty items. Warren's offers the area's largest selection of lobster entrees along with great seafood, steak and chicken specialties served in a comfortable and casual family atmosphere. Free valet parking service is provided "in season".
Visit Warren's Lobster House - Kittery, ME
---
---

York's Wild Kingdom, P.O. Box 1139, York Beach, ME 03910 | 207-363-4911
 New England's Only Zoo AND Amusement Park. A family oriented zoo and amusement park conveniently located in York Beach, Maine. Stroll and view a large number of beautifully landscaped animal exhibits; numerous rides for all ages plus food and ice cream stands, gift shops and so more. A day of family fun and walking distance to a clean sandy beach! View dozens of live animals from near and far. Sorry, Pets are not allowed in the Zoo but are allowed (on leash) in the Amusement Park. Open Seasonally May-Sept. View website for details and hours.
Visit York's Wild Kingdom York


Maine Diner, 2265 Post Road (US Route 1),Wells, ME 04090 | 207-646-4441
Featured on "The Today Show", Phantom Gourmet, Guy Fieri's "Diners, Drive-Ins and Dives" and others. Maine blueberry pancakes, pies, lunch and dinner specials and more. World Famous Food Like Grandma Used To Make. Try Maine Diner's famous Lobster Pie, Seafood Chowder, Codfish Cakes. Breakfast anytime. Remember the Maine Gift Shoppe, Maine Products. Open Daily at 7AM..
Visit Maine Diner in Wells, Maine
---


Coastal Maine Botanical Gardens, 132 Botanical Gardens Drive, Off Barters Island Road, Boothbay, ME 04537 | 207-633-8000
Coastal Maine Botanical Gardens is a natural wonder of shorefront on the mid-coast Maine. Stroll 270 acres through spectacular ornamental gardens and miles of waterfront and woodland trails. Beautiful foliage, plantings, impressive stonework, waterfalls and fountains, and scenic views. One of Maine's top attractions. The Gardens are open 9-5 April 15 - October 31 (open until 6 pm in July and August). There is a cafe and gift shop on site.
Visit Coastal Maine Botanical Gardens
---
---

From Boston's Museum of Fine Art and Boston Children's Museum to the Audobon Visual Arts Center in Canton and the Discovery Museum in Acton, there's a broad range of Massachusetts museums to explore. You will be sure to find a museum in Massachusetts that appeals to all ages and all family members. The Massachusetts Museum Guide in MA Living will tell you more about your favorite New England Activities.

Delaney's Grille, 3 Country Club Road (Route 5) Holyoke, MA 01040 | 413-532-1800
The best steakhouse in Western Massachusetts. Delaney's Grill offers excellent fine dining for steak lovers, including filet mignon, Delmonico rib eye and delicious roast prime rib. They offer a great selection of fish, pork, chicken, gluten free and vegetarian options too. Delaney's Grill also offers beautiful private rooms for groups of 6 to 50. Don't forget about the infamous popovers! 
Visit Delaney's Grill
---
---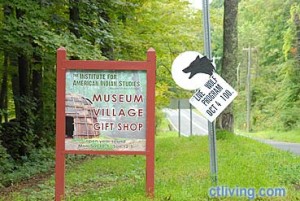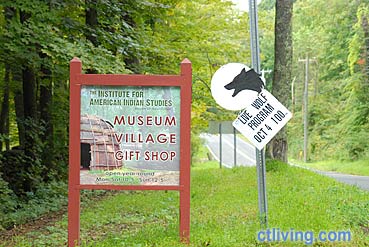 Visit Connecticut and enjoy world-famous museums and art. Gain a wealth of knowledge with a visit to a CT museum. You could learn about mostly anything; from clock making and trolleys to American maritime history, or the history of the Constitution State itself. Connecticut museums are rich in history and worthy of a special visit. The Peabody Museum in New Haven features an extensive collection of dinosaur fossils. Yale Art Museum is one of the most interesting Art Museums in the world. You can view Picasso, Rembrandt, Renoir, and many other famous artists. Admission is free to the Yale Art Museum in New Haven. The Elm City is also home to an interesting museum – the Knights of Columbus Museum in downtown New Haven.  The Connecticut Museum Guide in CT Living lists museums by region.

USS Chowder Pot III | 560 East Main St., Branford, CT 06405 | 203-481-2356
Enjoy award winning seafood, slow roasted prime rib and USDA Choice steak. Chowder Pot III has two large dining rooms, air-cooled patio and a very popular Captain's Lounge featuring an amazing raw bar. Happy Hour Mon-Fri, 3:30p-6p. Chowder Pot III has won numerous awards from Connecticut Magazine and for 17 years in a row been voted Best Seafood by the New Haven Advocate. Pick out your own live lobster - 1-15 lbs.!
Visit Chowder Pot III Restaurant Branford
---


Michael's Trattoria, 344 Center St., Wallingford, CT 06492 | 203-269-5303
Award-winning Italian Specialties - Parmigiana, Zuppa Di Pesce, Pasta, Chicken, Veal, Steak, and Seafood served 7 days a week in a relaxed atmosphere. Begin with fresh baked bread served with Michael's own amazing Virgin Olive Oil Dip and complete your meal with Chef-made Banana Cream Pie or fresh-filled Canoli's. Indoor/outdoor dining. Pizza available in the Bar/Lounge or take out only. Catering and In-House Luncheons for up to 40 people available. Michael's Trattoria has served the Wallingford community for more than 25 years.
Visit Michael's Trattoria, Wallingford, CT
---
---
Rhode Island Museums
From the Whitehall Museum House in Middletown to the National Museum of American Illustration and the Museum of Yachting in Newport, there's a broad range of Rhode Island museums to explore. A visit to the "Ocean State" of Rhode Island offers a variety of museums, activities, and attractions.
Attractions | Inns | Resorts | Hotels
Rental Homes | Real Estate | Restaurants
Camping | Business | Classified