New England Museums
Visit a New England Museum. What can be enjoyed by many different kinds of people? A tour of a one-of-a-kind Northeast Museum of course. With such a variety of museums here in New England, there is bound to be one that sparks your interest. You'll find spectacular museums here – explore all the New England museums by visiting the links below. To feature your NE Attraction, contact us.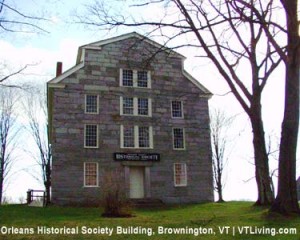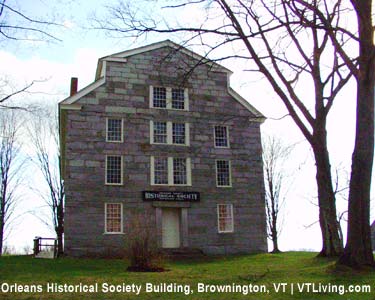 Vermont is home to many pleasantly unique museums. This includes such topics as Orvis fly fishing, covered bridges, precision machinery and tools, and maple sugaring. Vermont museums hold collections from people that were well-known either in the area or beyond. The Shelburne Museum, Fairbanks Museum, Hildene Estate, Billing's Farm Museum and the Vermont Ski Museum in Stowe attract thousands of visitors every year. Vermont Museums also feature famous people like; Norman Rockwell, Electra Havemeyer Webb, Robert Todd Lincoln, "Snowflake" Bentley, and others.

Find more Vermont Museums from VT LIVING.com.
---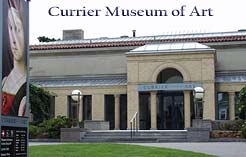 New Hampshire's historical museums are filled with information not just about New Hampshire but the rest of New England as well. Some are rather specific in their historical topics such as skiing in New England, Scouting, and Native Americans. The Christa McAuliffe Planetarium & Museum in state capitol of Concord is a living memorial to the astronaut teacher from New Hampshire. The New Hampshire Museum Guide in NH Living will get to New Hampshire's interesting museums and historical societies.

Paul McInnis Inc., One Juniper Rd., North Hampton, NH 03862 | 603-964-1301
New England's Premier Auction Company Since 1976. Whether you are a client or a customer, you will appreciate the benefits of taking part in a transaction with our firm because of our experience and professionalism. The National Auctioneers Association has presented us with 40 awards for excellence in advertising and promotion, including the prestigious Auction Of The Year Award. Join our mailing and view current auction offerings at our website.
Visit Paul McInnis Inc., Auctions - Real Estate - Results
---
---

Maine has many wonderful museums. The various forms of transportation covered in a number of museums includes antique cars, trains, and ships. The Wells Auto Museum on Route 1 in Wells is a popular seasonal attraction. Maine is rich with coastal heritage from years at sea. Many museums celebrate this in a variety of ways such as covering the basics, talking about a key person, or discussing some other aspect such as ship building or the ports that were so used when shipping was key. The Maine Living Museum Guide in ME Living will tell you about unique Maine attractions.


Ogunquit Playhouse, 10 Main Street, US Route 1, Ogunquit, ME 03907 | 207-646-2402
America's Foremost Summer Theater began in a renovated garage in Ogunquit's town square in 1933. Ogunquit Playhouse is dedicated to producing the finest shows ever to appear on Broadway stages. Visit the web site to see this years show schedule and purchase tickets.
Visit Ogunquit Playhouse Website
---

York's Wild Kingdom, P.O. Box 1139, York Beach, ME 03910 | 207-363-4911
 New England's Only Zoo AND Amusement Park. A family oriented zoo and amusement park conveniently located in York Beach, Maine. Stroll and view a large number of beautifully landscaped animal exhibits; numerous rides for all ages plus food and ice cream stands, gift shops and so more. A day of family fun and walking distance to a clean sandy beach! View dozens of live animals from near and far. Sorry, Pets are not allowed in the Zoo but are allowed (on leash) in the Amusement Park. Open Seasonally May-Sept. View website for details and hours.
Visit York's Wild Kingdom York
---


Maine Diner, 2265 Post Road (US Route 1),Wells, ME 04090 | 207-646-4441
Featured on "The Today Show", Phantom Gourmet, Guy Fieri's "Diners, Drive-Ins and Dives" and others. Maine blueberry pancakes, pies, lunch and dinner specials and more. World Famous Food Like Grandma Used To Make. Try Maine Diner's famous Lobster Pie, Seafood Chowder, Codfish Cakes. Breakfast anytime. Remember the Maine Gift Shoppe, Maine Products. Open Daily at 7AM..
Visit Maine Diner in Wells, Maine
---

Coastal Maine Botanical Gardens, 132 Botanical Gardens Drive, Off Barters Island Road, Boothbay, ME 04537 | 207-633-8000
Coastal Maine Botanical Gardens is a natural wonder of shorefront on the mid-coast Maine. Stroll 270 acres through spectacular ornamental gardens and miles of waterfront and woodland trails. Beautiful foliage, plantings, impressive stonework, waterfalls and fountains, and scenic views. One of Maine's top attractions. The Gardens are open 9-5 April 15 - October 31 (open until 6 pm in July and August). There is a cafe and gift shop on site.
Visit Coastal Maine Botanical Gardens
---
---

From Boston's Museum of Fine Art and Boston Childrens' Museum to the Audobon Visual Arts Center in Canton and the Discovery Museum in Acton, there's a broad range of Massachusetts museums to explore. You will be sure to find a museum in Massachusetts that appeals to all ages and all family members. The Massachusetts Museum Guide in MA Living will tell you more favorite New England Activities.
---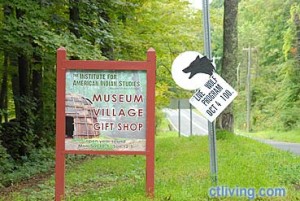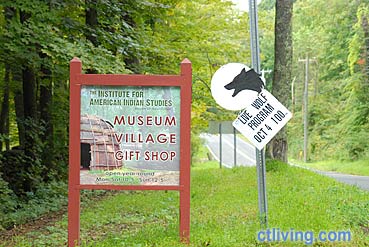 Visit Connecticut and enjoy world famous museums and art. Gain a wealth of knowledge with a visit to a CT museum. You could learn about mostly anything; from clock making and trolleys, to American maritime history, or the history of the Constitution State itself. Connecticut museums are rich in history and worthy of a special visit. The Peabody Museum in New Haven features an extensive collection of dinosaur fossils. Yale Art Museum is one of the most interesting Art Museums in the world. You can view Picasso, Rembrandt, Renoir and many other famous artists. Admission is free to the Yale Art Museum in New Haven. The Elm City is also home of an interesting museum – the Knights of Columbus Museum in downtown New Haven. The Connecticut Museum Guide in CT Living lists museums by region.
---
From the Whitehall Museum House in Middletown to the National Museum of American Illustration and the Museum of Yachting in Newport, there's a broad range of Rhode Island museums to explore. A visit to the "Ocean State" of Rhode Island offers a variety of museums, activities and attractions.
---
Attractions | Inns | Resorts | Hotels
Rental Homes | Real Estate | Restaurants
Camping | Business | Classified