The Bethel Inn Resort and Suites
Beautiful inn resort vacations in the Maine Lakes & Mountains Region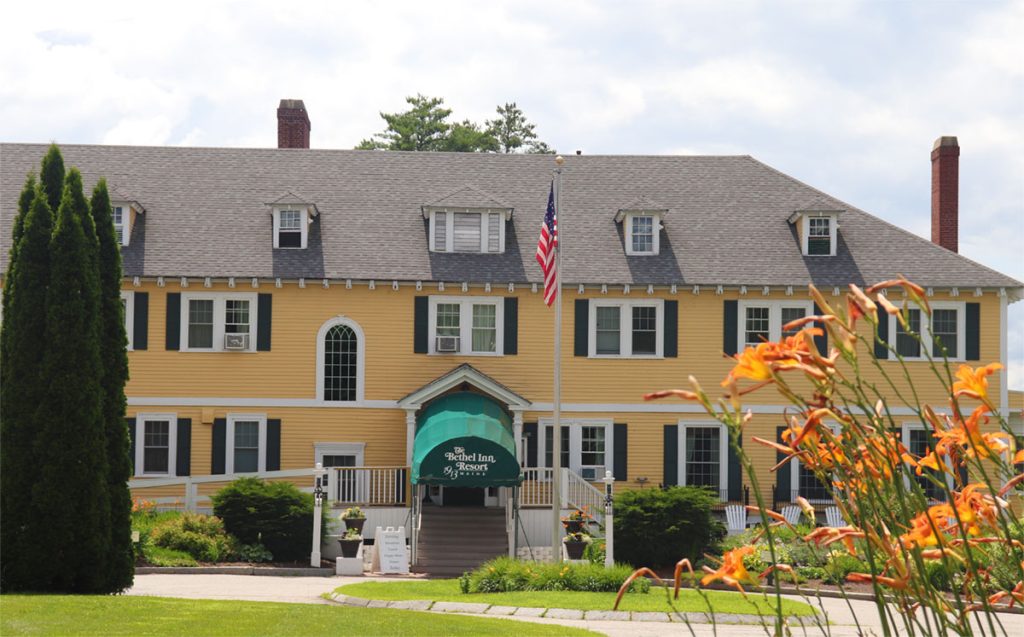 Come to the historic Bethel Inn Resort and Suites in picturesque Bethel, Maine. Bethel is known as one of the most beautiful mountain towns in Maine. Immerse yourself in the rich history of the resort, which has been welcoming guests since the 19th century, and feel the echoes of the past resonate through every corner. Each room is meticulously decorated with a blend of classic charm and designed to provide ultimate relaxation, featuring plush bedding, and modern comforts, creating a cozy and inviting ambiance.
Winter activities include Sunday River just a short 6 miles from The Inn. 135 trails on eight interconnecting mountain peaks. The terrain offers a variety of steeps, glades, and wide-open corduroy cruisers as well as an expansive learning area and an award-winning network of 18 lifts including four high-speed quads.
Bethel has been known as Maine's cross-country ski capital. Inland Woods and Trails at The Bethel Resort & Suites leads the way with 30 kilometers of groomed ski trails right out the back door. Trails include mountain vistas and gentle terrain while forest trails offer challenges for skiers of all levels. In addition to meticulously groomed ski trails, 8 miles of snowshoe trails as well. The on-premise Trails Center offers cross-country ski, snowshoe, and fat bike rentals, as well as lessons and clinics for beginner to intermediate
During spring and summer, enjoy the 6,663-yard, par 72-course 18-hole championship golf course. Tree-lined fairways, natural hazards, well-trapped greens, and five tee positions make play challenging for golfers of every ability. The golf course is very walkable and walking is encouraged to take maximum advantage of your surroundings. Golf carts are available. Proper attire is required on the course and is open from early May through late October.
But summer fun doesn't end with golf around the Inn. After a day filled with excitement and exploration canoeing and kayaking, lawn games and tennis can provide ample diversions for our non-golfing guests.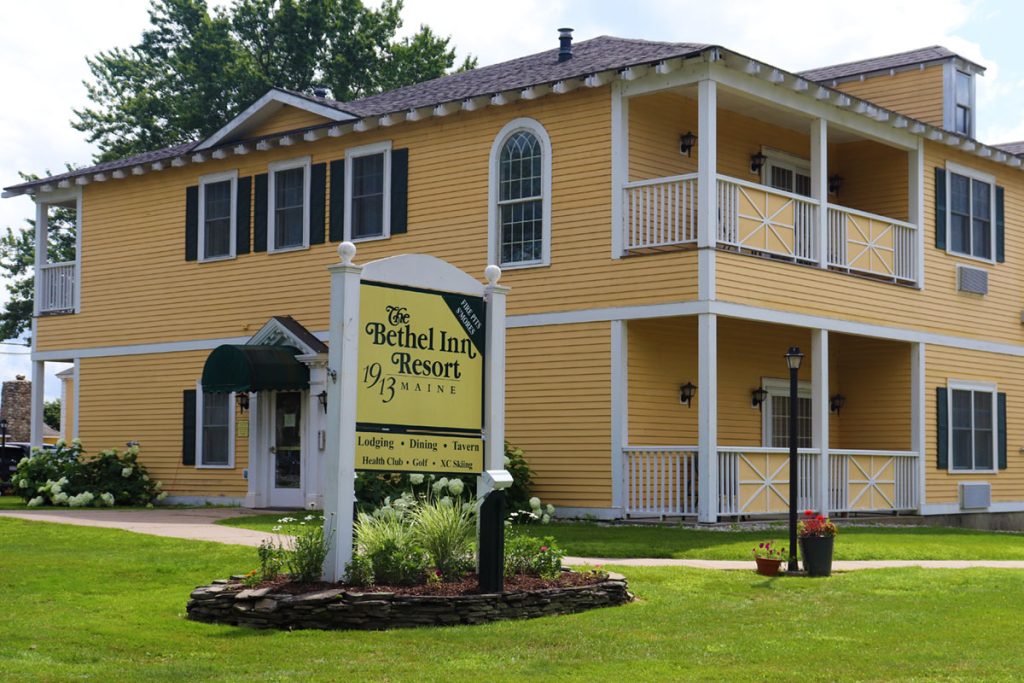 The Bethel area offers an array of attractions, including, world-class fishing, hiking & biking, scenic drives through our state parks, canoeing, kayaking, and more. Dive into relaxation at the resort's heated swimming pool. No matter the season, you can enjoy a refreshing swim or lounge poolside, soaking in the serene surroundings. The heated pool provides the perfect escape, whether you're seeking a refreshing start to your day or a relaxing evening under the stars.
The Millbrook Tavern & Grille is casual dining, family-friendly, and the perfect place to return to after any of your daily activities. The food and service are great. There is a large selection of fabulous apps from New England Clam Chowder, Tater tots with Beer Cheese (very delicious), Wings, and Tuna Tartare. Casual selections like Lobster Rolls, Burgers, Haddock Sandwiches, and great dinner salads for the smaller appetite. Try Yellow Fin Tuna, Braised Short Ribs, Rice Bowls, and Fish and Chips to name a few for the heartier palate. The food was really good, freshly prepared, and delicious. Our waiter (Patrick) provided excellent service. The Tavern offered a nice selection of drinks and an above-average wine list.
So take a pleasant drive to the Mountains and Lakes of spectacular Maine. Book your stay directly at The Bethel Inn and Resort. We know you will not be disappointed.


The Bethel Inn Resort & Suites, On The Common, 21 Broad Street, Bethel, ME 04217 | 207-824-2175
Embrace the scenic beauty of Maine's White Mountains at Bethel Inn & Resort. A 1919 year-round family resort with fully updated traditional guest accommodations complemented with fully equipped townhomes and 200 acres of resort amenities. Breakfast is served daily in the Main Dining Room. Craft brews and handcrafted cocktails and more in the comfortable Millbrook Tavern & Grille. Award-winning 18-hole championship golf course, health club with an outdoor heated pool, fitness center, and saunas. Miles of biking trails right here at the resort.
Visit Bethel Inn Resort & Suites - Bethel, ME
---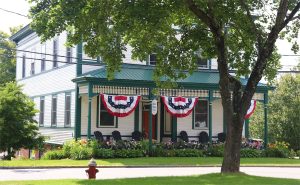 THE BETHEL INN RESORT / BETHEL MAINE
On The Common, 21 Broad Street
Bethel, ME 04217 | 207-824-2175
Contact us for information about featuring your business in New England Living Magazine.
Attractions | Inns | Resorts | Hotels
Rental Homes | Real Estate | Restaurants
Camping | Business | Classified