Dining in Southern Maine: Billy's Chowder House
Billy's Chowder House
216 Mile Road,
Wells, ME 04090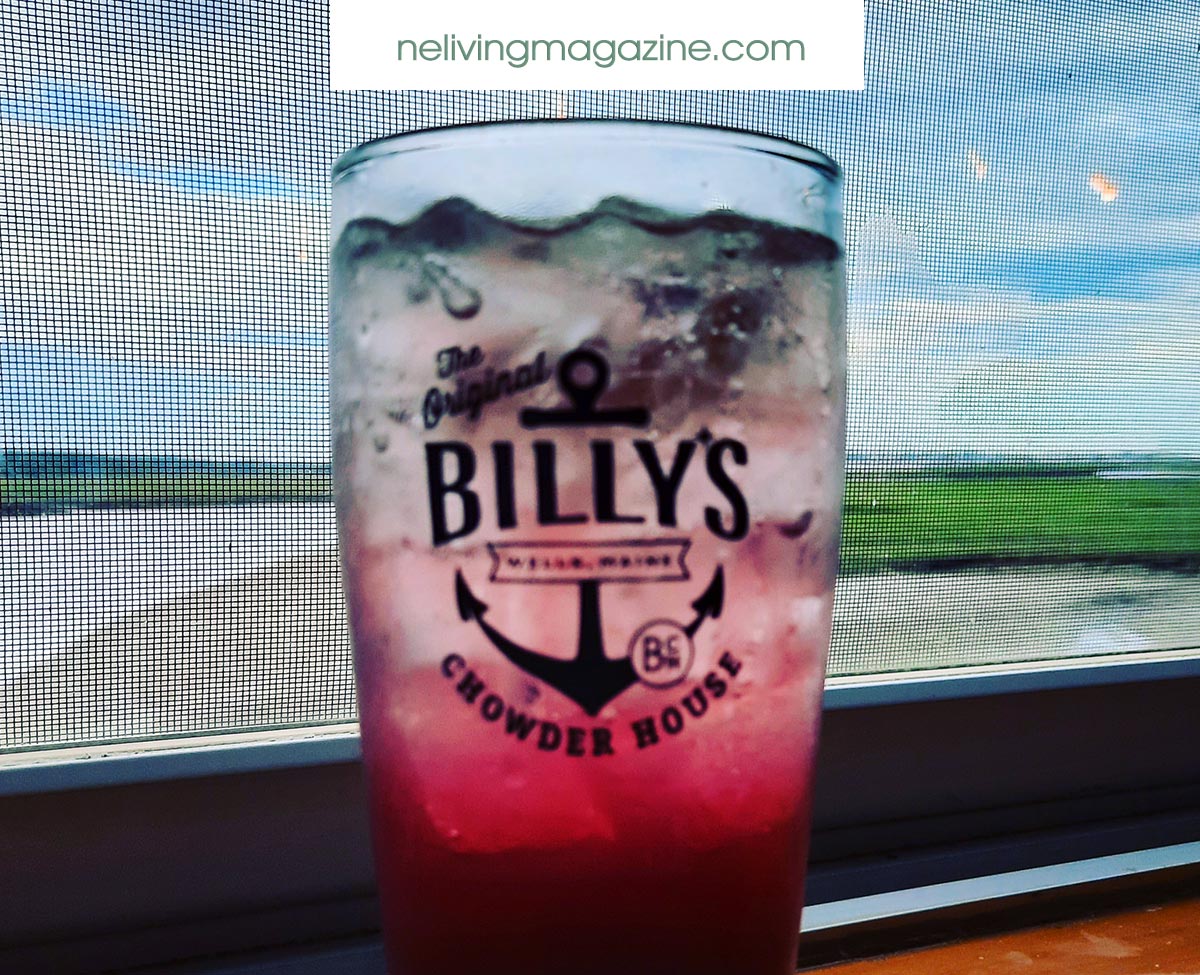 Billy's Chowder House is a casual seafood restaurant with a reputation for great chowder, lobster rolls, fresh haddock, and amazing cocktails. However, it certainly doesn't end there. Billy's is truly one of the very best seafood restaurants in Southern Maine. The quality of their fresh seafood is well known.
The bartenders here certainly know how to shake a drink or two. The Blueberry Fresh Smash was quite good – not too sweet, simply refreshing. Stoli Blueberi Vodka, blueberry puree, soda water, garnished with fresh blueberries and a lime wedge. I am sure there was more but they didn't share it with me. They have a nice wine list as well. A delightful beginning to an amazing meal on the south coast of Maine.
A must-try is the Lobster Stew, medium-thick loaded with lobster and wonderful flavors, the clam chowder is equally excellent if you prefer. They also feature haddock chowder and seafood chowder. Billy's covers all the bases. One of the evening specials, cocktail shrimp for just $1.00 each, great deal and sweet, fresh, shrimp. Steamers, mussels, and oysters on the h half shell are also offered. All looked amazing and fresh.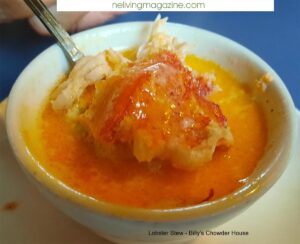 I will say though "if you do not like the haddock here, then you just do not like haddock". I had it fried and my partner had his baked with a Lobster Newburgh sauce – an evening special. Sweet, tender, melt in your mouth delicious. I spoke with many people around me that enjoyed Billy's famous whole belly clams, scallops, and of course lobster. There is a large variety of beef, chicken, and pasta for the nonseafood lover as well.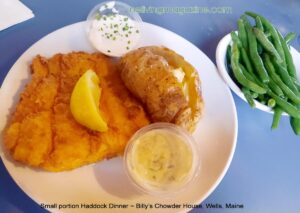 To top it all off, they offer Apple Crisp, Wild Maine Blueberry Pie, Sundaes, and at Chris Varano's very good suggestion, a new 5 layer Chocolate Cake. The table next to us labeled it the "better than sex chocolate cake". Everything was so good and during the season you may wait, but it is so worth it. Come early.
The Varano family also owns Varano's Ristorante Italiano, offering signature Italian dishes and some of their very own special recipes. Also on Mile Road is the Hidden Cove Brewery. With their own ales, lagers, seltzers, and barrel-aged beers your must come and savor the flavors. Hidden Cove pairs beers with food.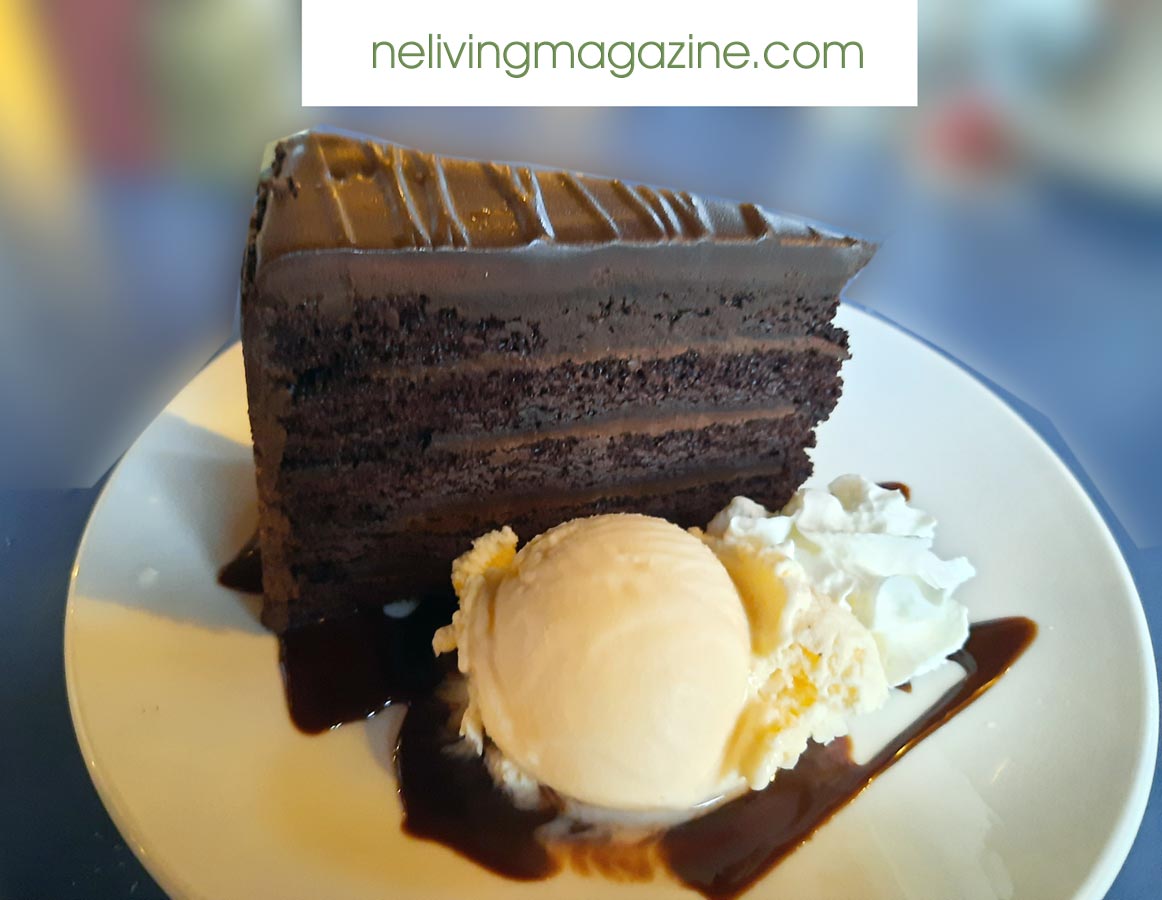 Billy's Chowder House in Wells Maine, The way life should be.
For further information visit https://billyschowderhouse.com.


Billy's Chowder House, 216 Mile Road, Wells, ME 04090 | 1-207-646-7558
Dine-In, or Take-Out. Billy's Chowder House is a casual seafood restaurant serving ocean-fresh Maine seafood, great chowder, haddock, and lobster rolls. Established in 1979, Billy's is one of the oldest waterfront restaurants in Wells, Maine. Located in the middle of the Rachel Carson Wildlife Preserve on Mile road, which connects Rt.1 to Wells Beach. Open 7 days a week.
Visit Billy's Chowder House - Wells, ME
---
Contact us for information about featuring your business in NE Living Magazine.
Attractions | Inns | Resorts | Hotels
Rental Homes | Real Estate | Restaurants
Camping | Business | Classified