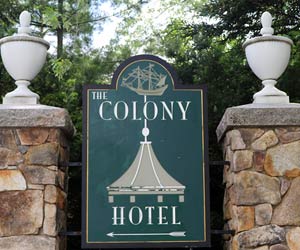 A Visit to The Colony Hotel Kennebunkport
A Historic Oceanfront Maine Resort
Classic New England Lodging & Dining on the Maine Coast
A visit to The Colony Hotel in scenic Kennebunkport, Maine should be on everyone's travel bucket list.
The Colony Hotel features a breathtaking ocean view, timeless elegance, and captivating history. Nestled on the picturesque shores of Kennebunkport, Maine, the Colony Hotel stands as a beacon of coastal charm. As you step into this amazing building, prepare to embark on an enchanting journey filled with relaxation, adventure, and unforgettable moments.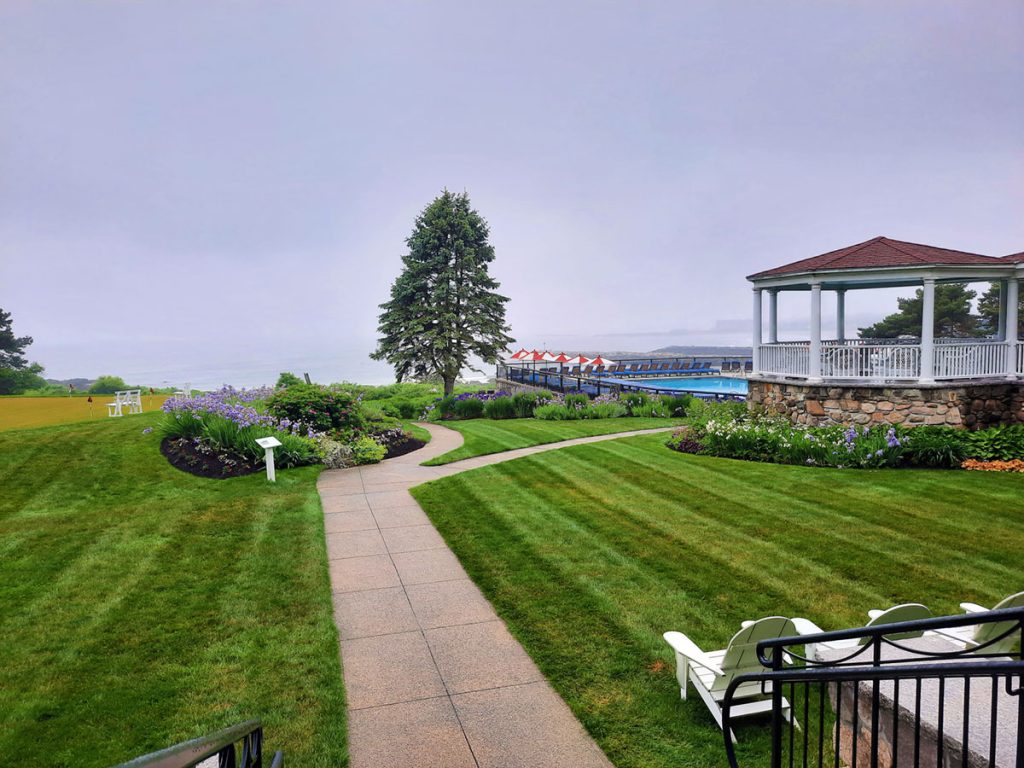 The minute you arrive, you'll be greeted by the warmth of its rich heritage. The iconic facade, reminiscent of classic New England architecture, serves as a picturesque backdrop to your seaside escape. Step inside the grand lobby, and you'll be captivated by its timeless elegance. Sink into comfortable seating, admire vibrant artwork, and let the crackling fireplace invite you to unwind. Venture onto the expansive veranda and breath in the refreshing sea breeze.
Settle into redecorated turn-of-the-century rooms with comfortable updated bedding and amenities. Beautiful vistas from the windows in most rooms, and ocean breezes and gentle waves will ensure a great night's sleep.
Immerse yourself in the wonders of the area with a lot of activities and amenities to suit every taste. Take a dip in the large heated ocean water pool, ocean views putting green, private beach, shuffleboard, croquet, corn hole, and bike rental. Unwind in the peaceful gardens, where fragrant blooms and manicured lawns create a serene oasis. Indulge in a rejuvenating massage or spa treatment at the wellness center, where skilled therapists will transport you to a state of bliss.
When it comes to dining, the ocean-facing dining room offers panoramic views that set the stage for delectable cuisine crafted with fresh local ingredients. Delight your taste buds with succulent seafood dishes, expertly prepared by talented chefs. From lobster bisque to buttery scallops, each bite is a celebration of Maine's bountiful harvest. Raise a glass of fine wine or savor a handcrafted cocktail as you soak in the company of loved ones, creating memories that will last a lifetime. End your meal with Wild Maine Blueberry Pie with Maine Ice Cream. Excellent.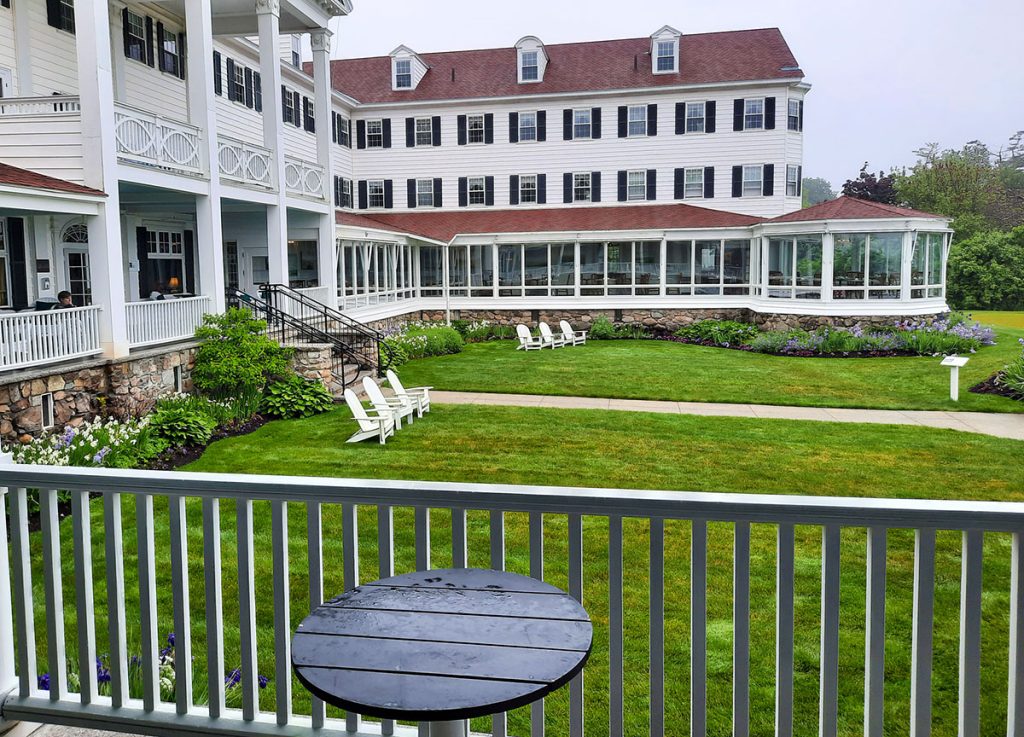 The dress code embraces a relaxed yet refined atmosphere. During the day, coastal casual attire allows you to immerse yourself in the seaside ambiance comfortably. In the evenings, gentlemen may opt for smart-casual attire, while ladies can add a touch of elegance to their outfits. The Colony Hotel invites you to be yourself while indulging in a touch of sophistication.
The pricing at The Colony Hotel caters to a range of budgets. From charming rooms to expansive suites, there are options to suit every traveler seeking an unforgettable experience. The hotel also offers seasonal packages and special offers, ensuring you can enjoy the best of Kennebunkport at a great value at this one-of-a-kind historic hotel.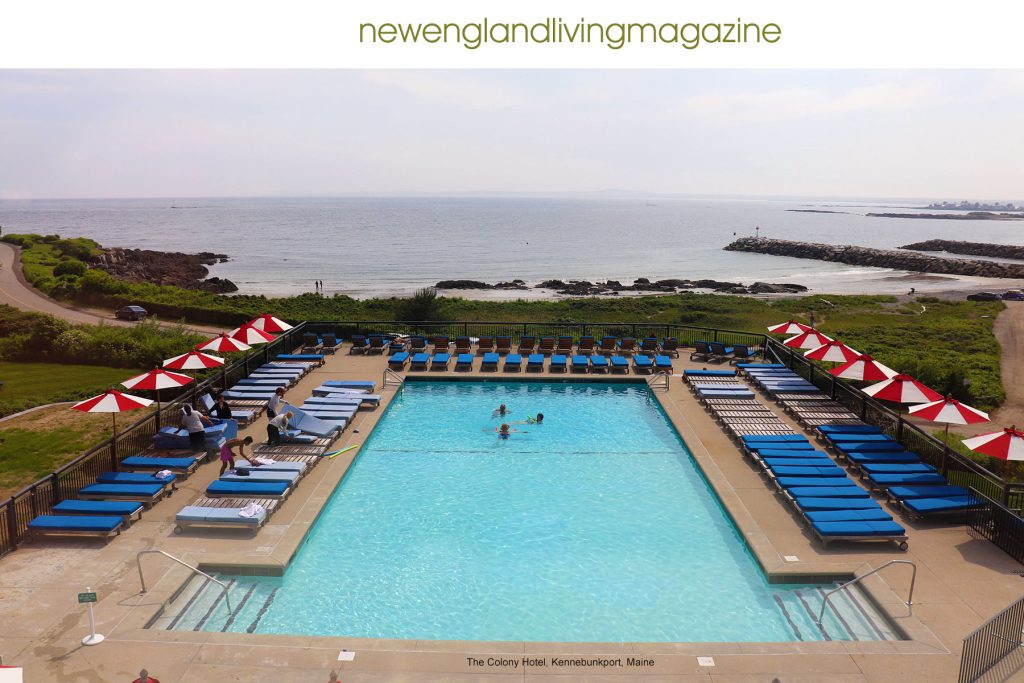 The Colony Hotel, 140 Ocean Avenue, Kennebunkport, ME 04046 | 207-967-3331
The Colony Hotel is a recognizable landmark from land and sea overlooking the Atlantic Ocean, Kennebunk River and our private beach. The 1914 resort is a picturesque getaway with guestrooms in five buildings each with its own distinctive style and ocean, river, or garden view. The Colony Hotel is ranked as one of the best coastal eco-resorts and is pet friendly.
Visit The Colony Hotel - Kennebunkport, ME
---
THE COLONY HOTEL / KENNEBUNKPORT MAINE
140 Ocean Avenue
Kennebunkport, ME 04046
Phone: 1-207-967-3331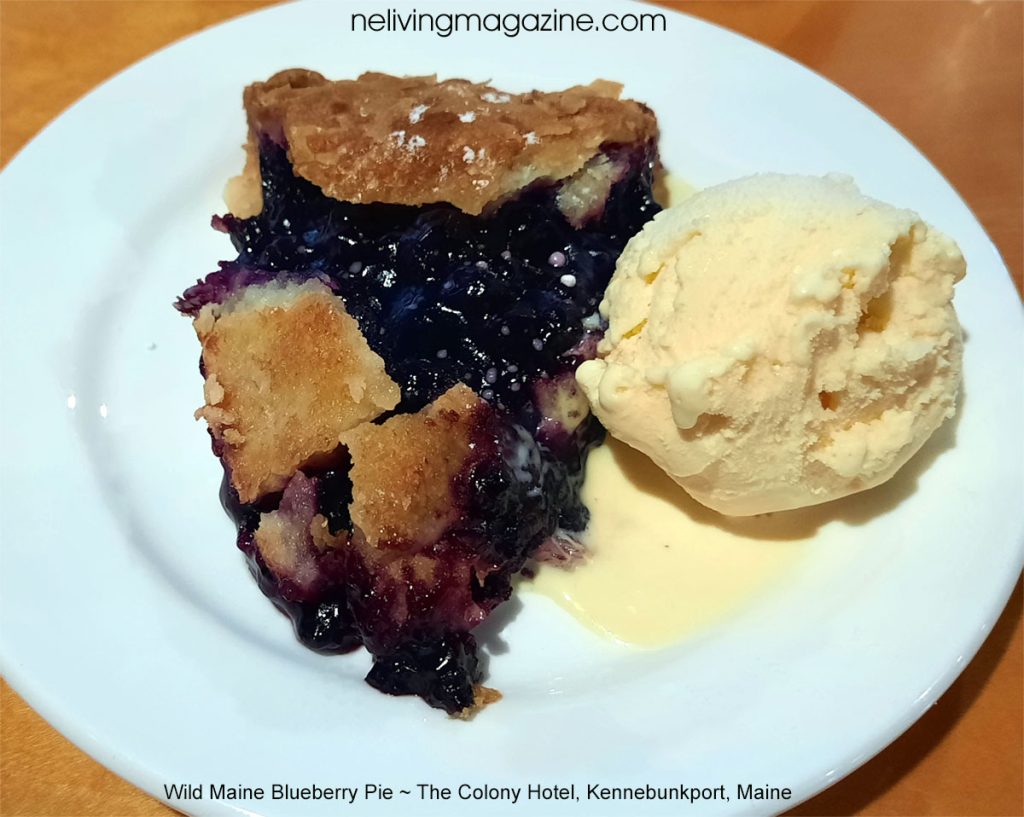 Contact us for information about featuring your business in New England Living Magazine.
Attractions | Inns | Resorts | Hotels
Rental Homes | Real Estate | Restaurants
Camping | Business | Classified