COVID 19 In New England FACTS
CDC Official Information About COVID 19 Pandemic in New England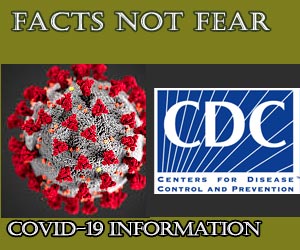 During the COVID 19 outbreak and beyond it is important to rely on official US Government sources for the latest accurate and substantiated information. We are your neighbors and urge you to check on loved ones, neighbors, and family members – and abide by official US Government Guidelines.
These Guidelines are posted on your local state government website and on the US Centers for Disease and Control and Prevention website.
CENTERS FOR DISEASE CONTROL AND PREVENTION
Call 1-800-232-4636
Web: www.cdc.gov
Thank you for visiting. Please bookmark New England Living Magazine  – We share the Best of New England.
We suggest the use of a Face Shield or a Face Mask to help combat the spread of this disease.

R20 Face Shields
with Clear Vision. (2 Pack)
COVID 19 UPDates
We strongly suggest you bookmark and check the CDC website for official information about the Covid-19 Virus, and other health updates.  Make your own mask to help you stay safe during this pandemic by following this link.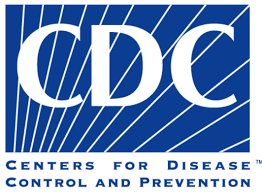 Attractions | Inns | Resorts | Hotels
Rental Homes | Real Estate | Restaurants
Camping | Business | Classified
SHOP 24/7 – MASK SALE at FREE WORLD MALL
| Photo | Title | Price | Buy |
| --- | --- | --- | --- |
| | ChiSip KN95 Face Mask 20 Pcs, 5-Ply Cup Dust Safety Masks, Breathable Protection Masks Against PM2.5 for Men & Women, Black | $13.99 ($0.70 / Count) | Sale Item |
| | Borje KN95 Face Masks 50 Pcs, 5-Ply Protection Multicolor KN95 Mask, Disposable Face Masks for Adults | $16.99 ($0.34 / Count) | Sale Item |
| | LEVENIS KN95 Face Masks 50 Pack, Breathable Comfortable and Disposable KN95 Mask, Black | $24.99 ($0.50 / Count) | Sale Item |
| | akgk KN95 Face Mask 50 PCS, Breathable Protection Masks, Individually Wrapped, 5-Ply KN95 Black Masks, Cup Dust Safety Masks | $16.99 ($0.34 / Count) | Sale Item |
| | WWDOLL KN95 Face Mask 25 Pack, 5-Layers Mask Protection, Breathable KN95 Masks White | $19.74 ($0.79 / Count) | Sale Item |
| | KN95 Face Mask 50 Pack, WWDOLL KN95 Masks 5-Layer Breathable Mask with Elastic Earloop and Nose Bridge Clip, Disposable Respirator Protection Against PM2.5 Black | $24.74 ($0.49 / Count) | Sale Item |
| | LEMENT 50pcs KN95 Face Mask Black 5 Layer Cup Dust Safety Masks Filter Efficiency≥95% Breathable Elastic Ear Loops Black Masks | $19.99 ($0.40 / Count) | Sale Item |
| | America1 KN95 Face Masks | Made in USA | Breathable Face Masks with 4-Layer Protection | Face Masks for Men and Women | Disposable Face Masks for Work, Home, and Outdoor | 20 Count White Face Masks | $29.90 | Sale Item |
| | Funight KN95 Face Masks 50 Pack 5-Ply Breathable Filter Disposable Face Masks Black | $24.99 ($0.50 / Count) | Sale Item |
| | Wanwane KN95 Face Mask 50PCS Respirator Cup Dust 5 Layer with Elastic Ear Loop, Black | | Sale Item |
| | Spellow KN95 Face Masks for Men Women - 50 Pack 10 Colors Disposable Masks, 5-Layer Breathable Cup Dust Mask with Elastic Earloop&Nose Bridge Clip, Filter Efficiency≥95% | $21.99 ($0.44 / Count) | Sale Item |
| | CandyCare KN95 Particulate Respirator - 20 Pack Face Mask 5 Layers Cup Dust Mask Protection against PM2.5 Dust Particles, Smoke and Haze-Proof, Designed for Men, Women, and Essential Works, Black | $7.49 ($0.37 / Count) | Sale Item |
| | Good Mask Co. Good Comfort KN95, Disposable KN95, Folding, Comfortable, Bulk Face Masks (25 Pack of Masks, White) | $18.99 ($0.76 / Count) | Sale Item |
| | 5-Layer Disposable Face Mask Made in USA | Improved Design | 95%+ Filtration Efficiency with Comfortable Ear Loop and Soft to Touch Materials | 10 Units (White) | | Sale Item |
| | BNX N95 Mask NIOSH Certified MADE IN USA Particulate Respirator Protective Face Mask, Tri-Fold Cup/Fish Style, (10-Pack, Approval Number TC-84A-9362 / Model F95W) White | $16.99 | Sale Item |
| | BNX N95 Mask NIOSH Certified MADE IN USA Particulate Respirator Protective Face Mask, Tri-Fold Cup/Fish Style, (20-Pack, Approval Number TC-84A-9362 / Model F95W) White | $23.99 | Sale Item |
| | Kids KN95 Disposable Face Masks - 5-Layer Breathable Safety Mask, 50 Pcs Children Comfortable Cup Dust Masks with Elastic Earloops Nose Bridge Clip for Boys Girls | $21.99 ($0.44 / Count) | Sale Item |
---