Chowder Pot III Branford CT Dining
Award-winning favorite CT restaurant now chef-owned
We heard all the great reviews for many years on the Chowder Pot Restaurant in Branford Connecticut. In June 2017, John  Bencivengo, Jr after many years as the Executive Chef of this long-time favorite and award-winning Connecticut restaurant became the  new owner! A recent visit has confirmed just how great the Chowder Pot III still is.  Chef John's determination and commitment to cooking is his life's passion.
Sit down and enjoy the relaxed dining experience.  The Chowder Pot III restaurant offers a nautical décor with a laid back atmosphere.  Our experience began with  a fresh loaf of round honey bread with fresh butter, pipping hot, fresh from the over, and it just melted in your mouth.  delicious.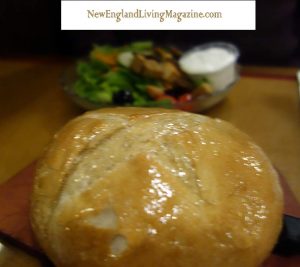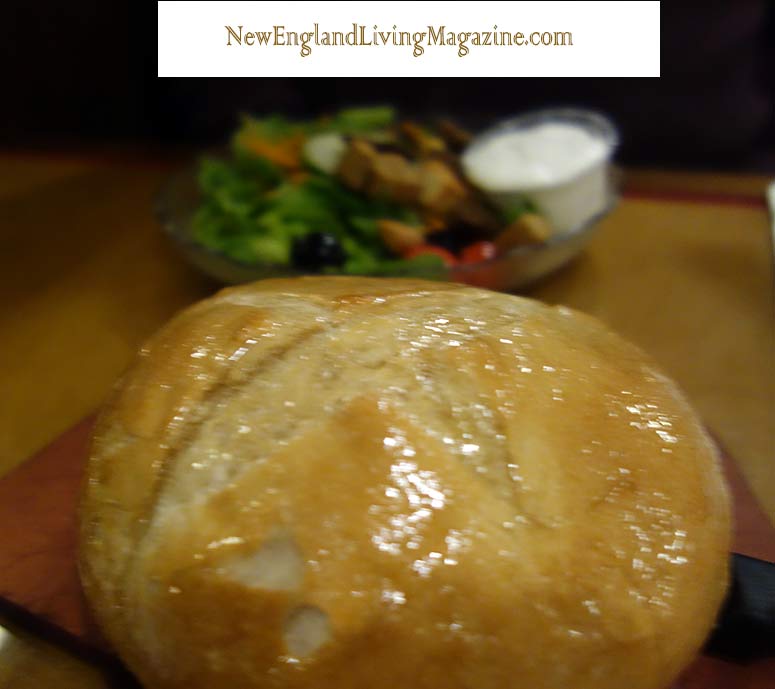 The Lobster Bisque – a Chowder Pot favorite, was just heavenly with many chunks of tasty lobster meat. The New England Clam Chowder creamy and flavorful as promised.  Both worth ordering every time. Next salad.  Fresh mixed greens, tomatoes, olives, cucumbers and red onion with house made garlic dressing.  I had to save some of the dressing to dip my bread in.  One of the very best I have ever had in a restaurant setting.
Here is were we definitely had a major issue.  Whatever to order?  The extensive and varied Chowder Pot menus feature baked, baked stuffed, fried, broiled and mixed with pasta  seafood.  Shrimp, clams, steamers, cod, sole, king crab, crab cakes  and of course lobster.  The Chowder Pot III has a large saltwater lobster tank. It's located near the front entrance and yes, there are some very nice, large, live,  lobsters. You will not be disappointed ordering lobster at this restaurant. Not to forget the scallops, swordfish, salmon, calamari, mussels and oysters. One of the Chowder Pot's specialty entrees is called Seafood Imperial. A baked seafood casserole consisting of shrimp, scallops and lobster baked in a rich brandy cream sauce.  It was  definitely wonderful. Creamy delicious sauce without overpowering the sweet, fresh seafood.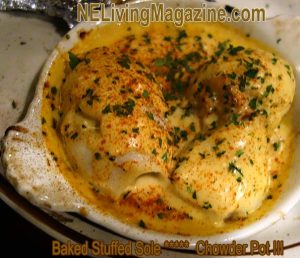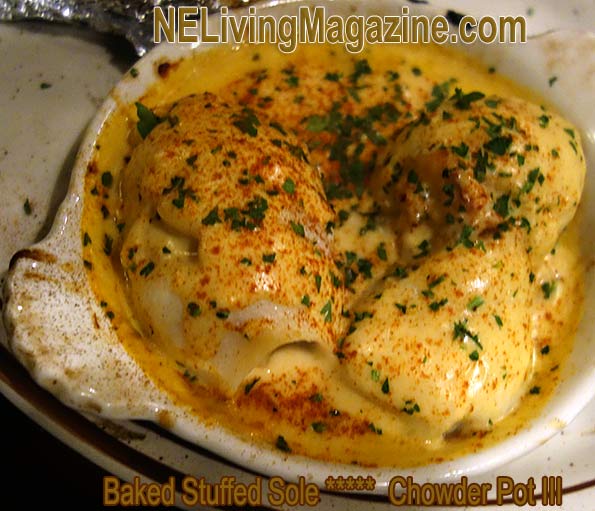 We also tried the baked stuffed sole with seafood stuffing.  Generous portions and melt in your mouth flavors.  For the Landlubber, offerings include prime rib, tenderloin tips, NY strip steaks, and chicken. Traditional and specialty salads are offered with or without add ins and a children's menu with six choices is also available.  Daily specials are also available, Monday is Lobster Night! There's also the large Captain's Lounge, dance floor, weekend live bands, and a popular bar side raw bar. Happy Hour is Monday – Friday from 3:30-6:00 pm with 1/2 priced appetizer selections and beverage discounts. We highly recommend Chef John and the Chowder Pot III in Branford for lunch, dinner, or happy hours.  Chowder Pot III is open seven days a week. Worth a special visit any time of year. We are placing Chowder Pot III in our favorite restaurant destinations.  You should too.  Contact us for information about featuring your business in New England Living Magazine.com.


USS Chowder Pot III | 560 East Main St., Branford, CT 06405 | 203-481-2356
Enjoy award winning seafood, slow roasted prime rib and USDA Choice steak. Chowder Pot III has two large dining rooms, air-cooled patio and a very popular Captain's Lounge featuring an amazing raw bar. Happy Hour Mon-Fri, 3:30p-6p. Chowder Pot III has won numerous awards from Connecticut Magazine and for 17 years in a row been voted Best Seafood by the New Haven Advocate. Pick out your own live lobster - 1-15 lbs.!
Visit Chowder Pot III Restaurant Branford
---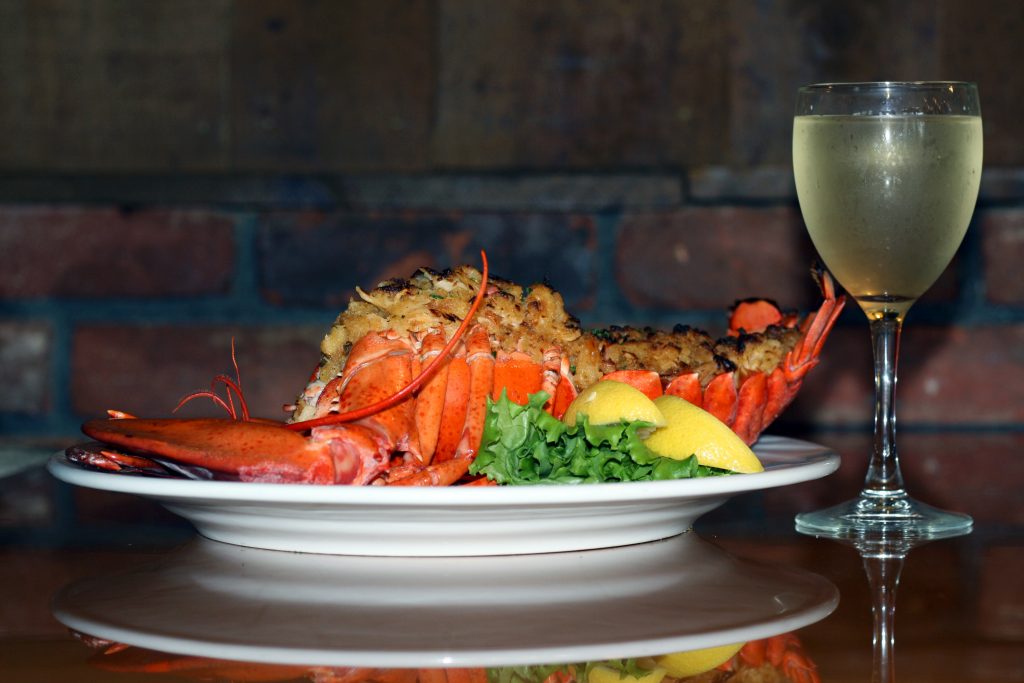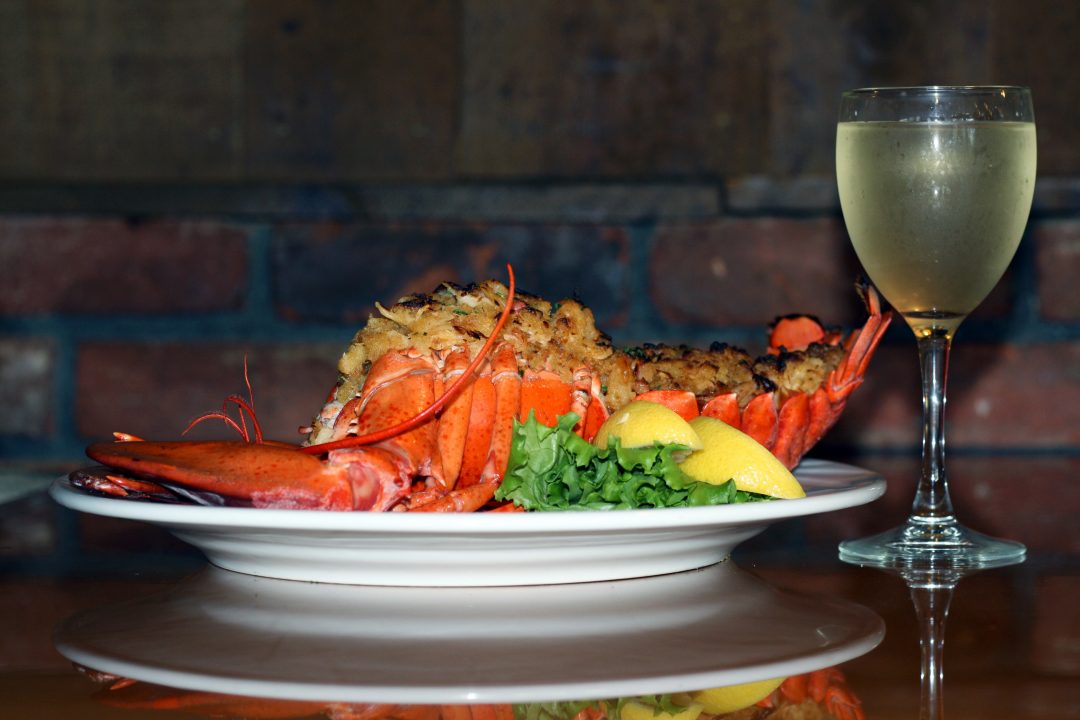 For additional recommended
New England restaurants
visit our
New England dining
guide page.
Attractions | Inns | Resorts | Hotels
Rental Homes | Real Estate | Restaurants
Camping | Business | Classified
---