Indian Stream Republic
North Country NH History, Freedom & Independence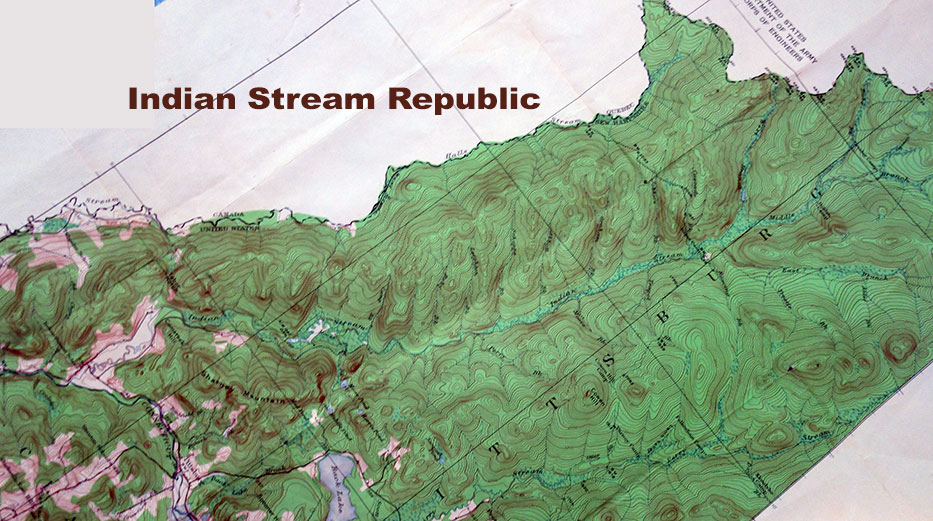 Freedom in New Hampshire runs deep and strong. It was back in the 1800's when a group of early settlers in the north country of New Hampshire actually succeeded, at least for awhile, in creating their very own country. They called it Indian Stream Republic.
Indian Stream Republic is the area along the US Canada border in the town of Pittsburg, NH.
The Treaty of Paris ended the American Revolution but it also caused some confusion about the United States – Canada boundary when it proclaimed at "the northwesternmost head of the Connecticut River". A vague order indeed due to the various rivers and streams in this rural region of far northern New England.
Indian Stream, Perry Stream, Hall Stream are all located here. The headwaters of the Connecticut River are here as well.
In 1832 the settlers of region decided to take matters into their own hands. They declared the region independent and called it Indian Stream Republic. Then it did something else. The rogue state established a constitution, a legislature, courts, laws, and even an armed militia. During its height the Indian Stream Republic consisted of about 58 families and nearly 300 people. Some ancestors of these independent thinking north country living people still live in the area today.
Needless to say, the Government of Canada and the United States did not like the idea of a tiny sovereign nation sandwiched between New Hampshire and Quebec. Armed militia or not this was not going to last for long.
Shorty after a border dispute and a brief "war" with neighboring Canada the Indian Stream Republic was dissolved. During May of 1836 the remaining settlers of Indian Stream accepted New Hampshire's authority which eventually led to the town of Pittsburg, NH being born.
Indian Stream remains a special place for those that visit. The spirit of Indian Stream lives on.
The region is now a popular four-season vacation destination offering lakefront cottage and trailside cabin rentals. People visit this part of the "north country" or "Great North Woods" for a number of reasons besides "gettin'  away from the "rat race".  Fishing, wildlife viewing, ATV riding, birding, boating, and snowmobiling, just plain relaxing by the water have become popular activities.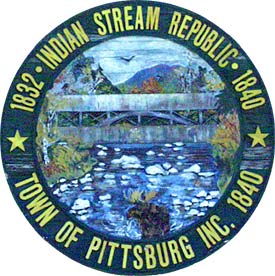 View northern NH photos and find local Pittsburg vacation rentals.- Indian Stream Republic lodging, dining, and real estate in NH Living. To feature your New England business, or share business news, contact us.
Getting To Pittsburg, NH
The town is located on the US – Canada border about 10 hours drive from New York City, about a 5 hour drive from Boston, MA. Visit Pittsburg, NH for more local travel and lodging information.


Attractions | Inns | Resorts | Hotels
Rental Homes | Real Estate | Restaurants
Camping | Business | Classified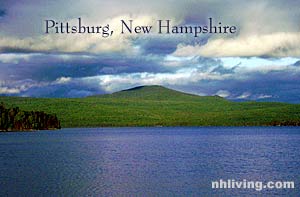 ---