Visit Maine 2020
Visiting Southern Maine During COVID-19 Safe Lodging Dining Shopping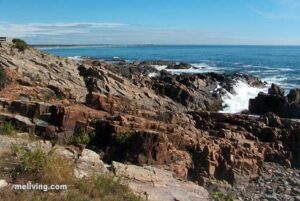 We ventured out to the Maine coast in hopes of finding a sanctuary that would allow us to just be away from our own four walls. We were able to walk along the rocky shores of southern Maine with the waves crashing and the salty spray flying up against the rocks. We strolled the sandy beaches of southern Maine and enjoyed fresh seafood, homemade ice cream, and some of the best bakeries in the northeast. We let the stress and tension of the last few months fade away if only for a few hours or days.
We stayed at The Beachmere Inn in Ogunquit. The Beachmere Inn has, as many inns, hotels, and resorts in Maine have, a required room cleaning list which they provided us with a copy of. We found this a comfort as we checked in. They even told us that our room had not been rented for more than 36 hours. I still brought wipes and disinfectant sprays, more for my peace of mind than anything else. Masks are required when you check-in and in all the common areas in most businesses. Plexiglas has also been installed for everyone's protection.
Our room was furnished to allow us to easily accommodate takeout dining or food to go if we indeed felt the need. I also made sure we had the required picnic basket with plates, plastic-ware, cups, and all the necessities just in case. We also now travel with portable chairs and a portable table which we use for "on-the-road" take-out dining. The sight of the Maine coast melted away our anxieties and eased our fear. We checked in, got settled, and guess what, we were doing more than OK outside of our home.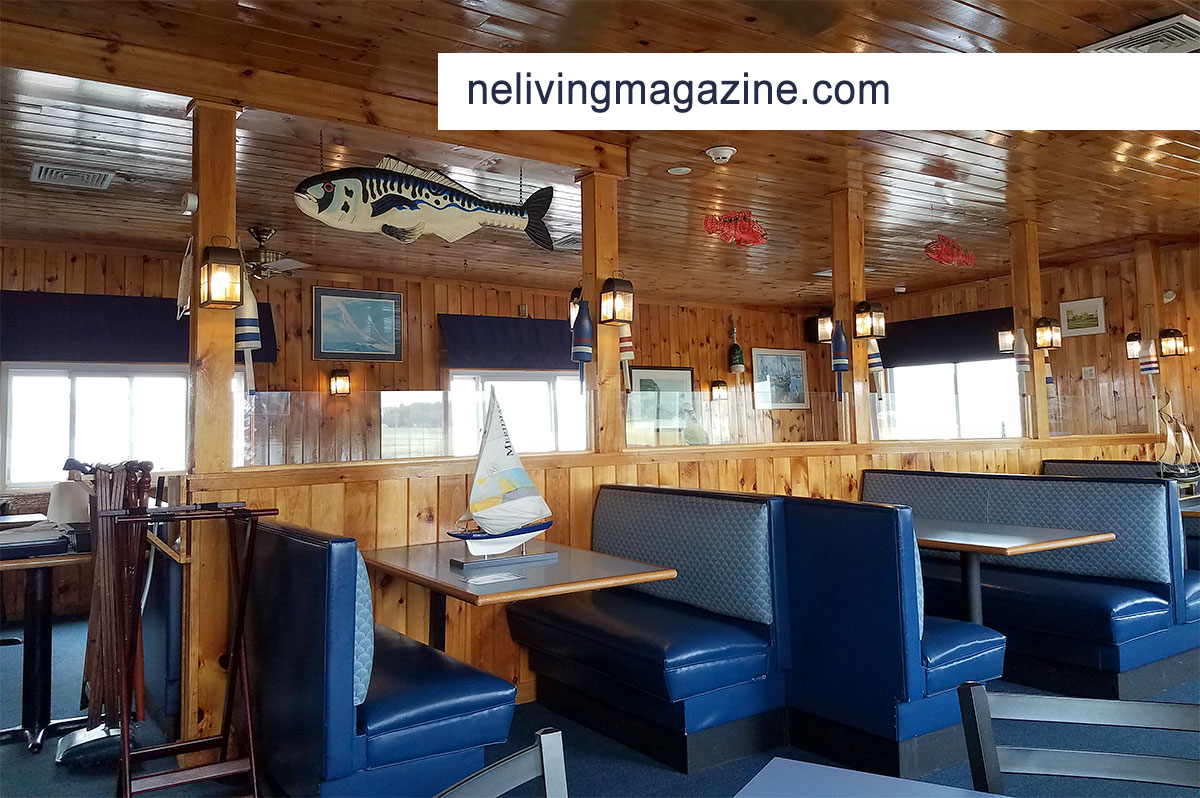 No visit to Maine is complete without experiencing the local restaurants. Fortunately, most of our favorite southern Maine dining spots are open for business. Fine restaurants or takeout choices are readily available. We found that most restaurants offered outdoor and indoor dining. Masks are required to proceed through the restaurant but may be removed upon being seated. We did indulge in taking out lobster rolls and clam chowder once, but mostly we enjoyed indoor dining. The social distancing rules resulted in us having more than 20 feet plus from anyone in the dining room. A couple of times we chose indoor dining we were alone in the room. Planning your lunch and dinner time to avoid "peak" hours will help you avoid indoor and/or outdoor dining crowds and busy times.
We visited Oarweed on the Marginal Way, Billy's Chowder House in Wells, Stonewall Kitchen Cafe, Blue Bistro at the Beachmere Inn, Maine Diner, and enjoyed an amazing lobster roll and clam chowder at Wells Lobster Pound on Shore Road in Wells, Maine. There were many other establishments that had tents and umbrellas as well for outside dining. All Maine businesses we visited required masks for the serving staff and we're glad to see for customers as well. Service was at its best too. The efforts on behalf of Beachmere Inn, Meadowmere Resort, and the other Maine businesses we visited to help keep everyone safe is both evident and appreciated.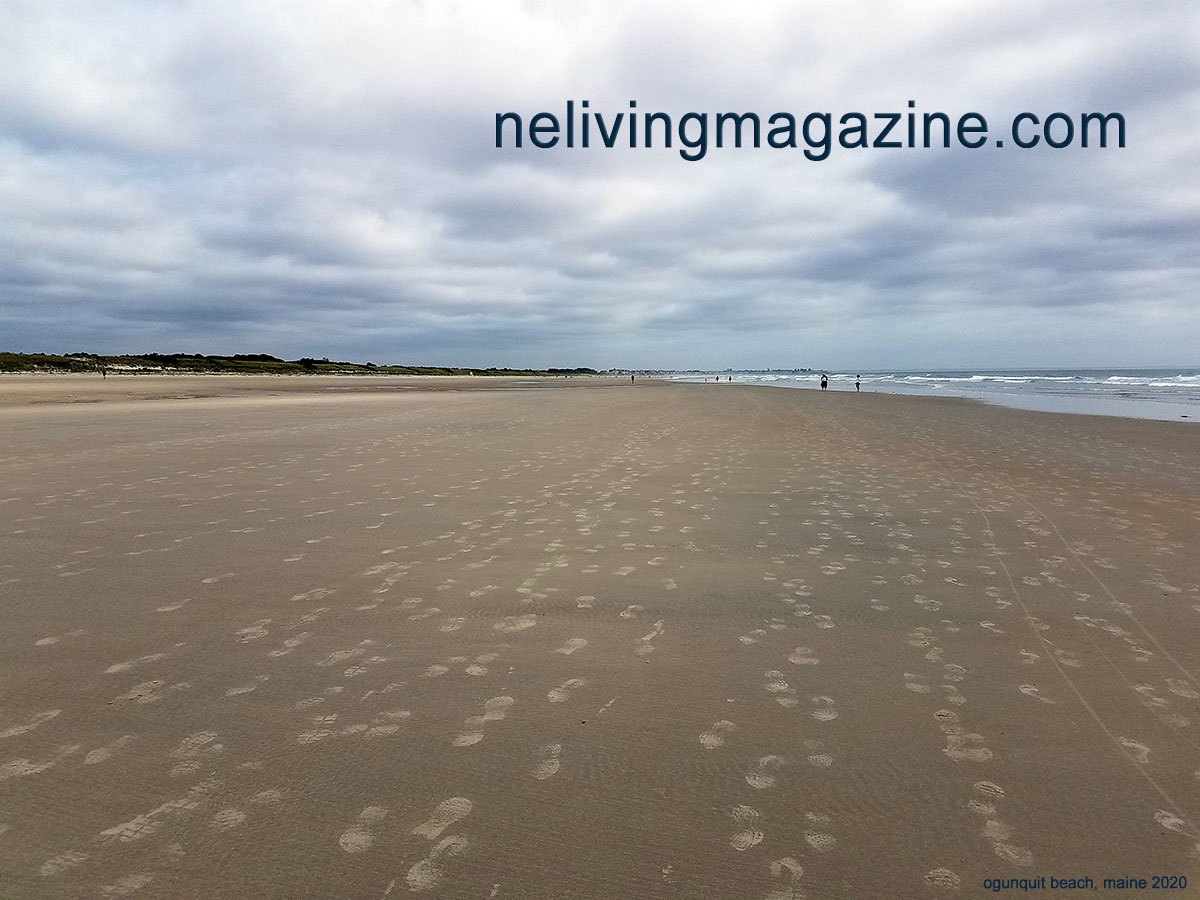 We also took in a bit of shopping. Stonewall Kitchen had great distancing in place with a maximum of 25 people in their retail store. The Stonewall Kitchen Cafe was through a different entrance and space. No food samples, but a fantastic selection of the latest Stonewall Kitchen products. We tried the Garlic Teriyaki Sauce, and it is terrific. Next stop, Kittery Outlets, be forewarned that the hours of operation for the stores have changed and are NOT noted on the websites of most of the stores. This made for a bit of confusion and waiting on our part for places to open. Kittery Trading Post was open early and had a person at each entrance with masks, hand sanitizer, and counting for total capacity. Most other places also had COVID-19 inspired setups near the door or on the counters including clean pens and maximum capacity. We never felt crowded. and sales are great.
Southern Maine towns like Kittery, York, York Beach, Ogunquit, Wells, Kennebunk, and Kennebunkport seem to have put safety altogether for visitors. They want you to come and they are willing to go the extra mile to make you feel comfortable. We relaxed and enjoyed the break. You should too. Make advance reservations and contact the front desk by telephone to confirm the latest COVID-19 rules, regulations, and lodging policies.
You may check on the latest state to state quarantine requirements before you book at https://www.maine.gov/covid19/. Get out and relax – take a social distance Maine vacation. Wear a mask. Travel safe.
Contact us for information about featuring your business in New England Living Magazine.
For further information about Maine vacations, visit Maine Living. 


Beachmere Inn, 62 Beachmere Place, Ogunquit, ME 03907 | 207-646-2021
Ocean front accommodations in the heart of Ogunquit on the Marginal Way with breathtaking ocean views. Luxury suites and unique rooms, fireplaces, kitchenettes, private balconies or patios. Enjoy an on-site spa, exercise room and hot tub. Reception rooms for weddings, meetings and events. Beachmere Inn is a leader in guest services, event coordination and hospitality. A stunning location perfect for weddings, elopements, vow renewals, rehearsal dinners, bridal showers and even bachelor - bachelorette weekend getaways. Open year round. Walk to everything in town or enjoy drinks from our ocean view Blue Bistro.
Visit Beachmere Inn - Ogunquit ME
---


Maine Diner, 2265 Post Road (US Route 1),Wells, ME 04090 | 207-646-4441
Featured on "The Today Show", Phantom Gourmet, Guy Fieri's "Diners, Drive-Ins and Dives" and others. Maine blueberry pancakes, pies, lunch and dinner specials and more. World Famous Food Like Grandma Used To Make. Try Maine Diner's famous Lobster Pie, Seafood Chowder, Codfish Cakes. Breakfast anytime. Remember the Maine Gift Shoppe, Maine Products. Open Daily at 7AM..
Visit Maine Diner in Wells, Maine
---


Morning Glory Inn, 120 Seabury, Road, York, ME 03909 | 207-363-2062
A stay at Morning Glory Inn is a romantic, intimate, experience. A 5 room Bed and Breakfast in the York Harbor area, close to so much activity, yet just tucked away a bit for the enjoyment of the Maine seasons. Each room has it's own a private deck, and all but one room is on the first floor due to the spread- layout of this unique 'craftsman-style/post and beam overall design. It makes for a wonderful choice of socialization, or quiet moments together.
Visit Morning Glory Inn - York, ME
---
Attractions | Inns | Resorts | Hotels
Rental Homes | Real Estate | Restaurants
Camping | Business | Classified
---