You will never go wrong from morning till night at the Maine Diner. The Maine Diner in sunny Wells Maine has quite the reputation from recognition on "The Today Show", raves from the Phantom Gourmet, and in the summer of 2010, The Maine Diner hit another milestone as they were featured on the Food Network program "Diners, Drive-Ins, and Dives." Host Guy Fieri spent an afternoon in the kitchen with the Maine Diner staff, and they whipped up some of the Diner's famous Lobster Pie, Seafood Chowder, and the Codfish Cakes. Contact us for information about featuring your business in NE Living Magazine.
Dining in Southern Maine: The Maine Diner
Maine Diner
Maine Diner, 2265 Post Road (US Route 1),
Wells, ME 04090
Tel. 207-646-4441
The blueberry pancakes are out of the world, homemade red flannel, a New England tradition is for Saturdays only as long as it lasts. Daily dinner specials like meatloaf, Shepard pie, New England boiled dinner, and Fridays Escalloped Seafood Casserole, Fresh Salmon Pie, Lobster Stew with a Biscuit. Try the fried clams, whole or stripped, I also recommend the baked stuffed shrimps. Mouthwatering. They have award-winning Seafood Chowder and Buffalo Shrimp too.
The dessert menu is another difficult choice, Apple Crisp, Blueberry Pie Ala mode, cakes, puddings, and ice cream sundaes all are crowd-pleasers. However, the stand out is Homemade Indian Pudding, This old New England favorite consists of cornmeal, molasses, light cream, butter, brown sugar, ginger, cinnamon, and is served warm; topped with vanilla ice cream.
The Maine Diner is perfect for the traveling family as even the pickiest eaters will find great food here. A definite recommendation, but remember during the season there may be a short wait and it is well worth it.
For further information visit www.mainediner.com.


Maine Diner, 2265 Post Road (US Route 1),Wells, ME 04090 | 207-646-4441
Featured on "The Today Show", Phantom Gourmet, Guy Fieri's "Diners, Drive-Ins and Dives" and others. Maine blueberry pancakes, pies, lunch and dinner specials and more. World Famous Food Like Grandma Used To Make. Try Maine Diner's famous Lobster Pie, Seafood Chowder, Codfish Cakes. Breakfast anytime. Remember the Maine Gift Shoppe, Maine Products. Open Daily at 7AM..
Visit Maine Diner in Wells, Maine
---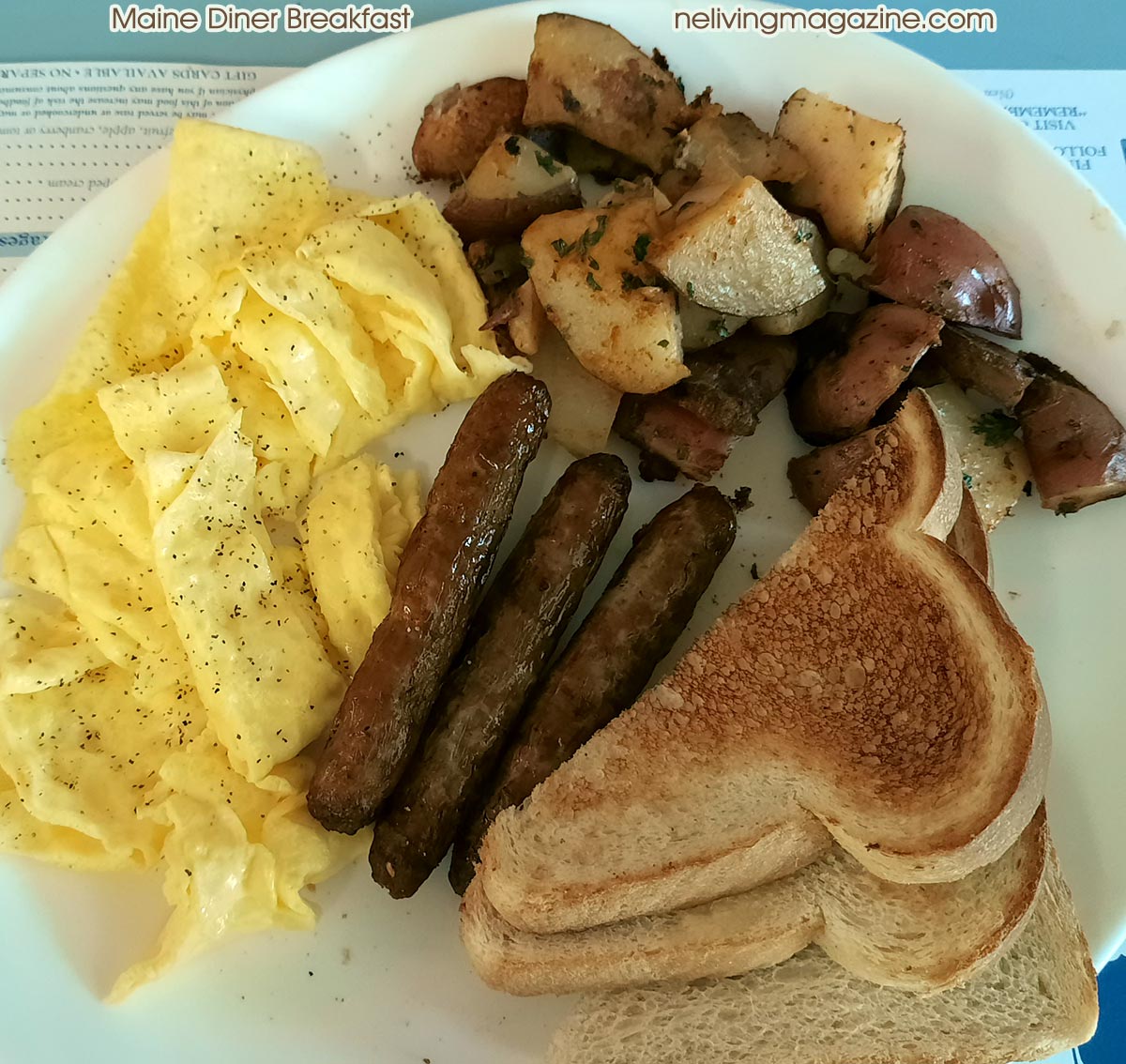 Attractions | Inns | Resorts | Hotels
Rental Homes | Real Estate | Restaurants
Camping | Business | Classified