Main Street Grill & Bar
Lunch, Dinner, Food, Fun, Cocktails & Local Brews in Pittsfield, NH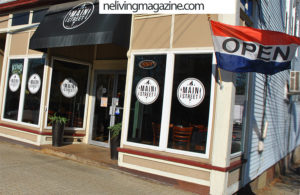 Just 15 miles outside of Concord NH, and 15 miles south of Alton Bay off Rte 28, we found a hidden gem of a restaurant on Main Street in the town of Pittsfield, NH. Main Street Grill and Bar, a fabulous dining, drinking, entertainment establishment that serves as many locally sourced foods as possible and with a unique and ever-changing bar menu with 12 beers on tap that rotate.
The first impression was a smaller front room with a great view of Main Street. A quieter section of the restaurant, opens into a larger room with high tops and a back section with tables. The atmosphere at Main Street is warm and friendly, along with the great decor. A large blackboard lists the local beer and ale rundown, and the seasonal drink menu is available at your table. I just had to try a specialized Manhattan, wow so very good. The barista knows her stuff.
We split a grilled apple, pear and mission fig salad that included walnuts and blue cheese. The house balsamic vinaigrette was simply perfect. The salad options do change but the salad was large enough to split. Very fresh and delicious.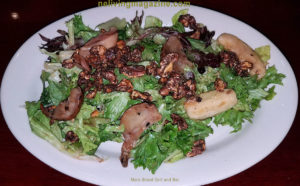 My lunch partner selected Fish and Chips. The fish was so fresh and tasty it just fell apart when you cut into it. "Amazing fresh, flaky, haddock, perfectly prepared" -were the comments heard between bites. The fries and coleslaw were the ideal accompaniment as well.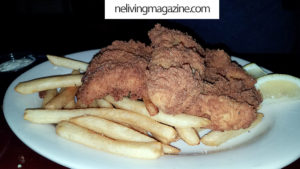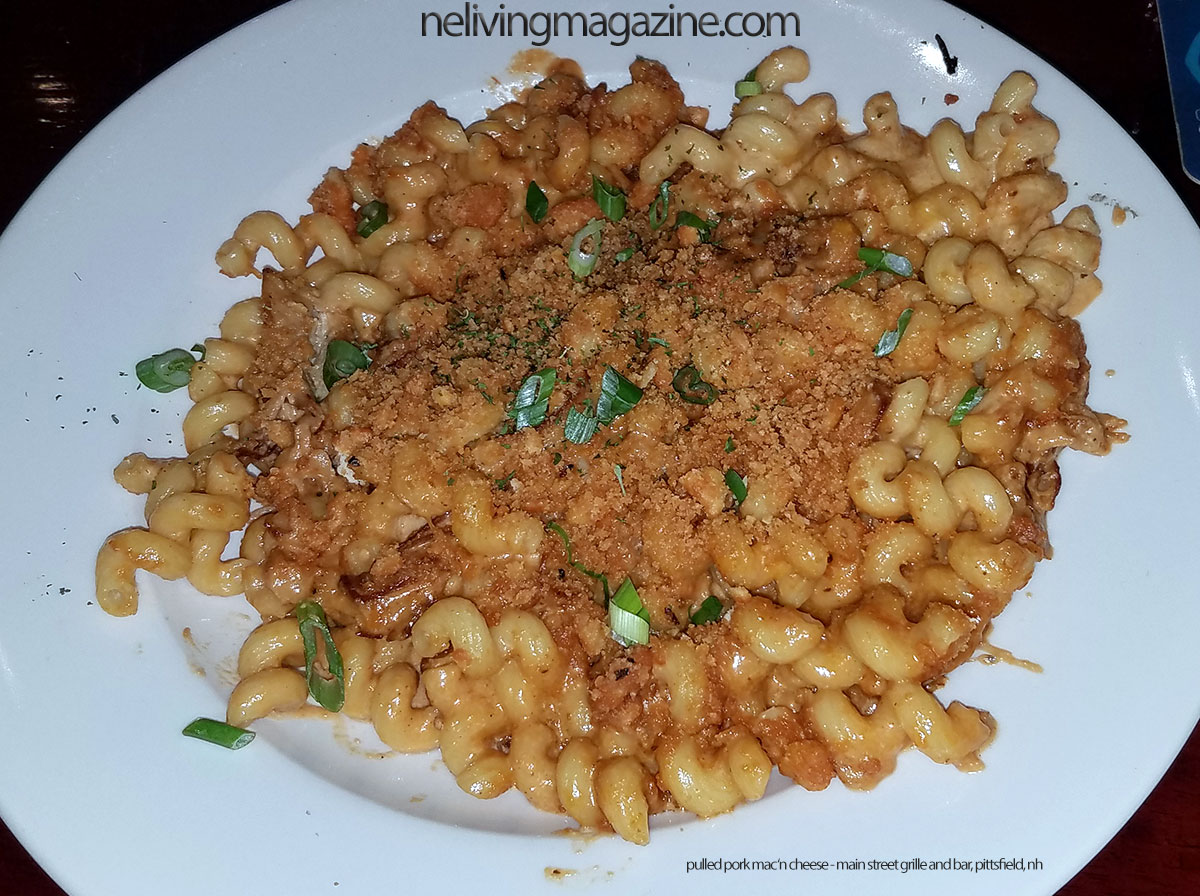 I had my eye on two menu selections, one the Mac & Cheese made with Cavatappi Pasta with a house made cheese sauce, or house done Pulled Pork. The waitress suggested I could have both. One of the specialties at Main Street Grill and Bar is to mix pulled pork into the mac & cheese. OMG was this ever good. I would not have normally mixed the two, and now I will always mix them.
About half way through our lunch, I declared that I had to stop. I had already asked about the dessert menu and knew what I had to try. The serving sizes are very generous, and the waitress is right there with takeaway boxes. She must be used to this.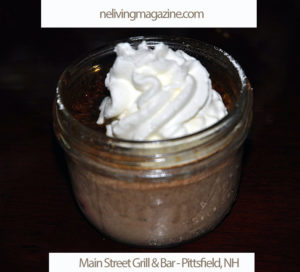 House-made chocolate cream brulee. This was exactly what you would have expected, creamy, decadent, rich and so very good! It even had a cherry in it. So special, and a delightful way to end our meal.
The service was outstanding, the staff very helpful, informative, and friendly. The restaurant was very neat and clean. The menu changes seasonally, and the burger selections look very good and extremely popular.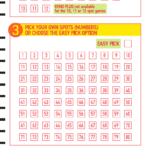 Main Street Grill and Bar supports local events and features live music generally on Friday nights – call for updates. The restaurant also has a New Hampshire Keno machine for legal wagering. You may place a bet on Keno enjoy freshly-prepared food, have a beer or cocktail, then watch the live KENO drawing on the big screen TV.
With an emphasis on guests and community, this is a great dining experience. Serving lunch and dinner 7 days a week. That being said "Worth the drive" from anywhere. Easy to find on Main Street, Pittsfield, NH. Telephone the restaurant direct to confirm hours of operation. Thank you for mentioning NH Living.com.
MAIN STREET GRILL & BAR
32 Main Street, Pittsfield, NH 03263
Ph: 603-435-0005
MORE SUGGESTED NH RESTAURANTS


The Old Salt Restaurant & Lamie's Inn, 490 Lafayette Road (Rte. 1), Hampton, NH 03842 | 603-926-8322
Lamie's Inn offers gracious hospitality in the best tradition of a New England country inn. Located in the heart of downtown Hampton, NH - two miles from Hampton beaches and centrally located for exploring the beautiful NH seacoast. Our friendly staff will make you feel right at home! Continental breakfast is included and our restaurant, The Old Salt, is open for lunch and dinner daily. Reservations Recommended.
Visit Lamie's Inn & Old Salt Restaurant, Hampton, NH
---

Chesterfield Inn, 20 Cross Road, Chesterfield, NH 03466 | 603-256-3211
The Chesterfield Inn is a warm, welcoming Bed and Breakfast Inn in the Monadnock Region of New Hampshire. We specialize in personal service and comfort. Enjoy our delicious country breakfast, cooked to order, with homemade muffins made from scratch each morning. Our romantic candlelit dining room is the perfect place for dinner with a menu of fresh, local food that changes with the seasons. Most guest rooms have fireplaces, pretty views and six rooms are pet friendly. The inn is the perfect place for an intimate wedding.
Visit Chesterfield Inn - Chesterfield, NH
---


Sugar Hill Inn, 116 Scenic Route 117, Sugar Hill Road, Sugar Hill, NH 03586 | 603-823-5621
Nestled into the hillside on 16 acres of woodlands, rolling lawns and well-tended gardens, you will find the beauty and tranquility of New Hampshire's White Mountains. The Sugar Hill Inn is a perfect place to relax, rejuvenate and re-discover lifes simple pleasures. A place where romance is virtually guaranteed. 5- star dining.
Visit Sugar Hill Inn - Sugar Hill, NH
---


Ramunto's Brick Oven Pizza, 76 Main Street, Keene, NH 03431 | 603-357-3555
Welcome to Ramunto's - a taste of the North End right here in Keene. At Ramunto's we're passionate about providing an unforgettable dining experience. Ramunto's combines great service, a warm family-friendly atmosphere, and high quality food made fresh daily. Authentic New York Pizza, fresh salads cut to order, pastas from scratch, and signature subs, Ramunto's offers something for everyone including catering services. Open Daily for lunch, dinner & Take-Out.
Visit Ramunto's Brick Oven Pizza Website
---


The Flying Goose Brew Pub & Grille, 40 Andover Road, New London, NH | 603-526-6899
The Flying Goose Brew Pub is a family run restaurant with 17 of our Handcrafted Brews on tap with panoramic views of Mt. Kearsarge in the quaint town of New London. Whether it be for a quick bite, a cold brew, or a place for family and friends to gather, we extend our "home" to you. Voted Best of NH Regional Favorite Restaurant, we offer a relaxing environment to all who walk through our doors. The Flying Goose Brews are also available to take home in Growlers!
Visit Flying Goose Brew Pub & Grille - New London
---


Woodstock Inn Station & Brewery, Rt. 3, No. Main, No. Woodstock, NH 03262 | 603-745-3951
Located in the quaint village of North Woodstock, the Inn's gracious and relaxed setting centers around 40 uniquely styled and cozy rooms and suites, located across 6 buildings on the property. All of our lodging options offer the comforts of home, including cable, free Wi-Fi access, air-conditioning and more. Many offer Whirlpool tubs and gas fireplaces. Includes free use of off-property indoor pool and health club. Voted a White Mountains favorite by NH Magazine, Hidden Gem award and "Worth a Journey" says Phantom Gourmet. Our famous country breakfast is included with your stay.
Visit Woodstock Inn Station & Brewery - No. Woodstock, NH
---


Wildcat Inn & Tavern, Rte 16A, Jackson Village NH 03846 | 603-383-4245
Through the Jackson covered bridge is a place that just might be perfect... a place where candle light dances and the love and laughter of a hundred years of happy travelers is as rich as the wide pine floors. We invite you to take a step back in time. Come prepared to laugh, love, and smile so hard you might just cry. After all, as brilliant stars twinkle in the clear night sky... you just might find that the Wildcat is almost perfect. Lunch, Dinner, Entertainment in the Tavern.
Visit Wildcat Inn & Tavern - Jackson Village, NH
---


Polly's Pancake Parlor, 672 Route 17, Sugar Hill, NH 03585 | 603-823-5575
Polly's Pancake Parlor has been serving yummy home cooked meals for over 75 years. Enjoy a stack of Oatmeal Buttermilk, Buckwheat or Whole Wheat pancakes. Sit back and savor a waffle of your choice smothered in real New Hampshire maple syrup or come for lunch and have a slice of quiche made with local Harman's cheese. Shop for gifts, pancake mixes and NH Maple Syrup. Reservations taken on weekends.
Visit Polly's Pancake Parlor - Sugar Hill
---


Franconia Inn, 1300 Easton Rd., Franconia, NH 03580 | 603-823-5542
"In the Land of Big Mountains and Small Villages." Nestled in the heart of the beautiful White Mountains of New Hampshire, The Franconia Inn is a full service country inn, where casual elegance and exquisite cuisine are just waiting to welcome you. Please visit our website for more information.
Visit Franconia Inn - Franconia, NH
---


Owl's Nest Resort, 40 Clubhouse Lane, Thornton, NH 03285 | 603-726-3076
5-star hotel experiences, spectacular (Nicklaus Designed) golf in the White Mountains & phenomenal dining with panoramic views. Visit us soon! And an unforgettable wedding setting where memories are made. .
Visit Owl's Nest Resort - Thornton, NH
---


rek'•lis brewing company, 2085 Main Street, Bethlehem, NH 03574 | 603-991-2357
Tiny brewery, big beers! Enjoy Craft IPA's, Great Food, Entertainment, Special Events. Check the website for specials. Thursday night Trivia. The never ending quest to quench the 'thirst', whether it's on a bike, skis, or in a glass. This it where the passion comes from, it's what rek'•lis is, this is us, and now it's you... .
Visit rek'•lis brewing company - Bethlehem, NH
---


Celli's Pizzeria, 100 Route 302, Twin Mountain, NH 03595 | 603-846-5510
Hot Pizza, Artisan Sandwiches, Panini's, Fresh Salads. Welcome to Celli's Pizzeria! We offer a large selection of deli subs & sandwiches. Fresh breads baked on location, homemade dough hand tossed pizza. Gelato , ice cream, cheese cakes, tiramissu, cannolli, daily specials, great soups, and salads.
Visit Celli's Pizzeria - Twin Mountain, NH
---
Visit these New Hampshire restaurants and other local New England restaurants in NE Living Magazine. We share the Best of New England.
Attractions | Inns | Resorts | Hotels
Rental Homes | Real Estate | Restaurants
Camping | Business | Classified
---