Midcoast Maine Vacations
A Visit To Boothbay Harbor Maine


A great Maine vacation can be many different things to different people. We found an ideal Maine seaside destination about halfway up the Maine coast – a section called Midcoast Maine. A beautiful, historic, and welcoming region of coastal Maine. An ideal way to experience the real Maine and create a true Maine Adventure.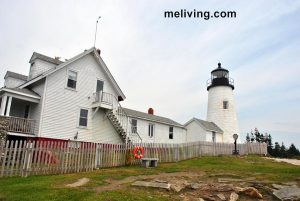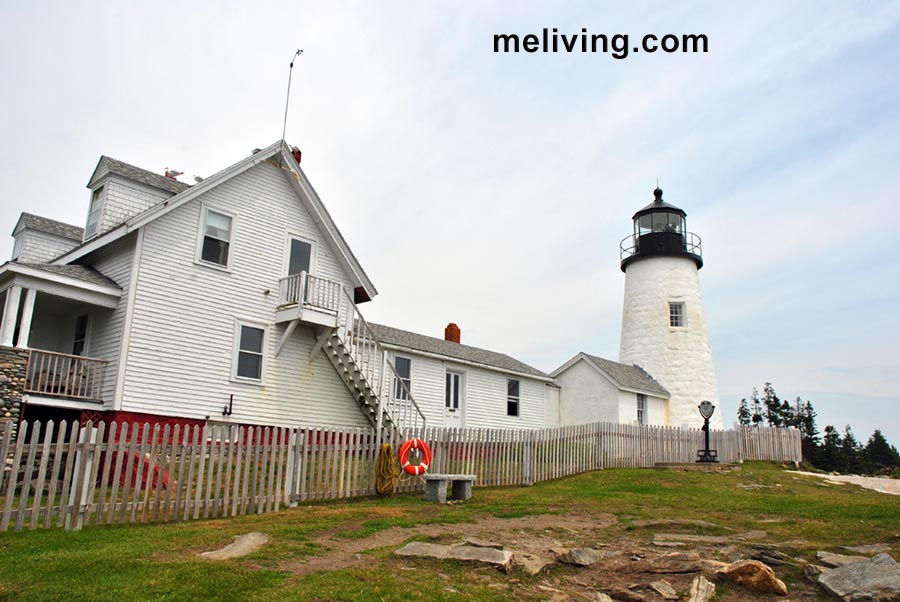 The state of Maine has many faces from the sandy south coast Maine beaches to the mountains and peaks of northern Katahdin and Aroostook counties. In between the two is a wonderful section of seacoast called Mid-coast Maine and the Islands. This is a blend of rocky coastline, spectacular hiking, bicycling, great sailing and boating. Explore uniquely flavored New England towns with hundreds of small shops, activities, and an array of local restaurants and eateries for one and all tastes. Best of all it is less than an hour north of Portland, Maine.
We recently wandered around Boothbay Harbor, Maine for a few days discovering so much to hold one's attention. You can explore the popcorn store with more than 50 flavors of crunchy goodness. The Fudge Shop which is a bit of a hole in a wall, literally you view the fudge through a window and place your order through a hole in the wall! Upscale clothing boutiques like House of Logan, gift shops, Made in Maine ice cream shops.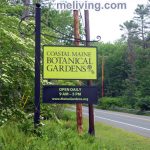 Spend a few hours or the day at Coastal Maine Botanical Gardens – New England's largest botanical gardens that features a colorful butterfly house. A perfect day for families and they also have a children's garden.
During the summer Boothbay has a Carousel Music Theater, The Opera House at Boothbay Harbor presents entertainment arts of all genres and many of the local establishments offer live music throughout the afternoon and evening during the summer season. The Boothbay Railway Village and Museum is another family must-do.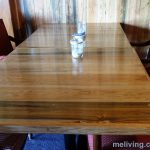 Dining is foodie heaven. We recommend Fisherman's Wharf Inn – a reasonably priced restaurant on Pier 6 waterfront with indoor/outdoor dining, a full bar with tables made from the old pilings that used to support the pier in the bar! Happy hour is daily from 3-6 – try the Blood Orange Margarita or the famous Chocolate Martini.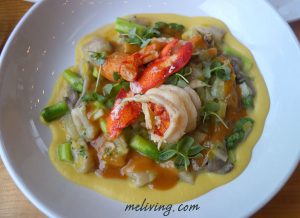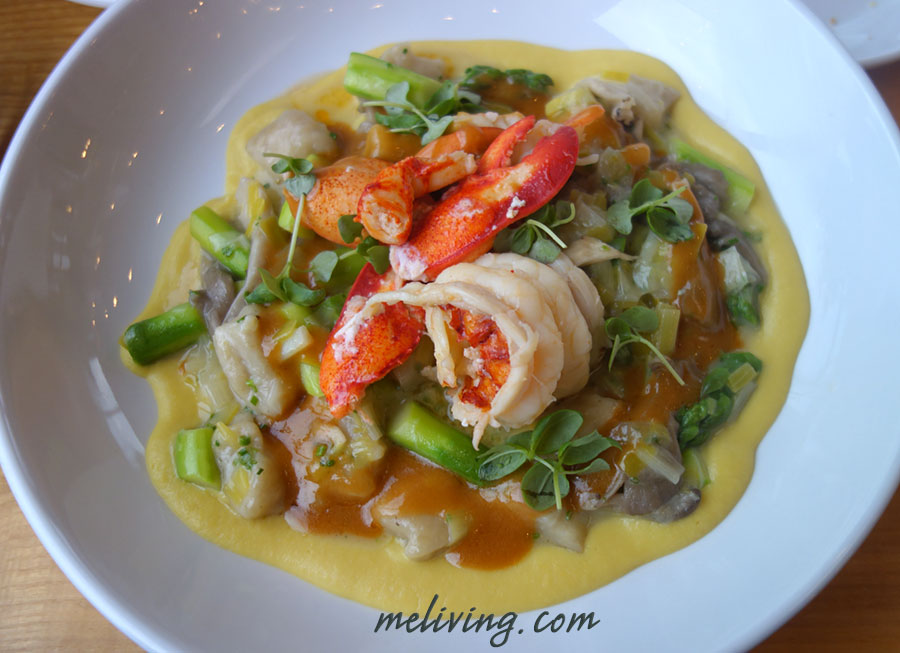 Harborside Tavern is another not-to-be-missed, reasonably priced dining option that offers great water views and is located directly at the town end of the famous Boothbay Harbor Footbridge. Harborside Tavern is serving three meals a day. We visited for dinner and truly enjoyed the simple, fine dining and the relaxed casual atmosphere, attentive service, and a very nice wine list. We thoroughly enjoyed both of these locally owned and operated Maine restaurants.
Boothbay is a fishing and lobster hub of Maine. Pemaquid Point Oysters are well-known and delicious. You can become part of the Mariners' world with numerous boat trips, sport fishing, puffin, and whale tours all available on both sides of Boothbay Harbor. We hear the Cabbage Island clambake is not to be missed.
Midcoast Maine Attractions
Want to take a short drive?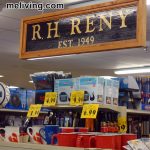 Visit downtown Damariscotta and stop in at the famous Reny's, a Maine Adventure. Head down Rte 129/130 to Bristol and visit Colonial Pemaquid State Historic Site and Pemaquid Point Lighthouse. Both are beautifully preserved United States Historic Sites and both have places to wander through. There is also a local art gallery at the lighthouse as well as a museum. Picnic tables available at the lighthouse so sure to bring along a packed lunch, some suntan lotion and bug spray.
Maine lodging options include harborside hotels and more personalized Inns and B&B's. We suggest one of our favorite Maine inns – the Topside Inn.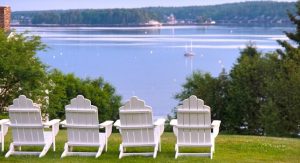 Topside Inn is located on the highest point in Boothbay Harbor. This is truly a cut above with a gourmet breakfast and a million-dollar view of Boothbay Harbor.
Overall a fun few days that went by far too quickly in one of the best mid-coast areas anywhere – midcoast Maine. This is truly a vacation destination that we feel is quintessential Maine. It's not far off the beaten path, find it for yourself. Contact us for information about featuring your business in NE Living Magazine.
For further information visit the Boothbay Harbor Maine page in Maine Living. 

Coastal Maine Botanical Gardens, 132 Botanical Gardens Drive, Off Barters Island Road, Boothbay, ME 04537 | 207-633-8000
Coastal Maine Botanical Gardens is a natural wonder of shorefront on the mid-coast Maine. Stroll 270 acres through spectacular ornamental gardens and miles of waterfront and woodland trails. Beautiful foliage, plantings, impressive stonework, waterfalls and fountains, and scenic views. One of Maine's top attractions. The Gardens are open 9-5 April 15 - October 31 (open until 6 pm in July and August). There is a cafe and gift shop on site.
Visit Coastal Maine Botanical Gardens
---
Attractions | Inns | Resorts | Hotels
Rental Homes | Real Estate | Restaurants
Camping | Business | Classified
---