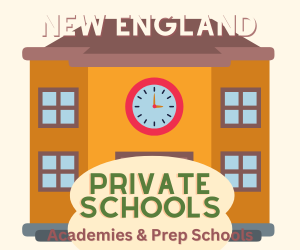 New England's Premier Private Academies and Prep Schools: A Legacy of Excellence
History of Prep Schools in New England: New England's prestigious private academies and prep schools have a long and distinguished history, dating back to the 18th and 19th centuries. Originally established to prepare students for admission to renowned universities, these institutions have evolved to offer comprehensive, well-rounded education while nurturing students' character and leadership skills.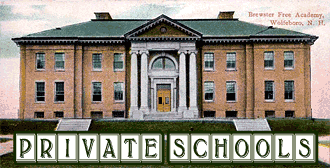 Explore the private schools and boarding schools of New England by visiting the schools and walking around the town(s). Most of the private schools and boarding schools in New England are located in beautiful towns and villages. Thank you for supporting the freedom to choose.
New England's Top-Rated Prep Schools and Private Academies:
Explore the selection of respected and top-ranked New England Prep Schools & Private Academy Schools.
These prestigious New England private academies and prep schools have continued to set the standard for excellence in education, nurturing the next generation of scholars, leaders, and compassionate individuals ready to make a positive impact on the world.
Contact us for information about featuring your business in New England Living Magazine.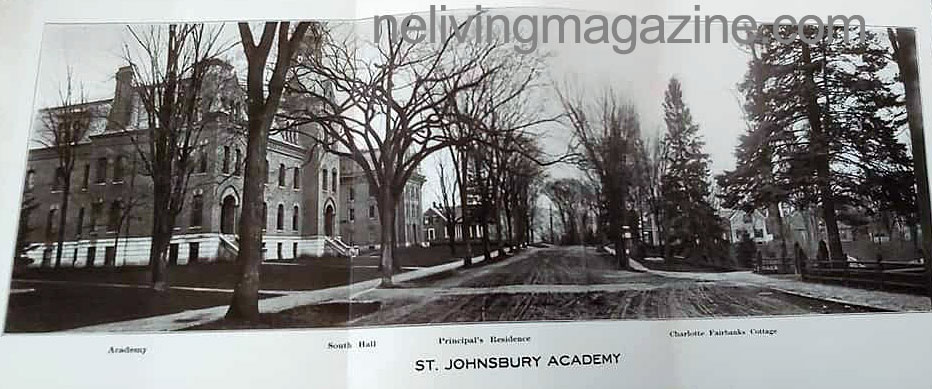 NEW ENGLAND  STUDENT ESSENTIALS – SHOP 24/7 at FREE WORLD MALL

| Photo | Title | Price | Buy |
| --- | --- | --- | --- |
| | HP 2022 Newest Pavilion 15.6" HD Laptop, Intel Quad-core Pentium Processor, 32GB RAM, 1TB SSD, 11 Hr Battry Life, Intel UHD Graphics, HD Webcam, Bluetooth, HDMI, USB Type-C, Scarlet Red, Win 11 | $499.00 | Sale Item |
| | HP Newest 14" Ultral Light Laptop for Students and Business, Intel Quad-Core N4120, 8GB RAM, 192GB Storage(64GB eMMC+128GB Micro SD), 1 Year Office 365, Webcam, HDMI, WiFi, USB-A&C, Win 11 S | | Sale Item |
| | HP 2023 Newest 14 Inch Laptop Students Business, Intel Quad-Core Processor, 4GB RAM, 128GB Storage(64GB eMMC+64GB Micro SD), 12H Battery Life, Webcam, HDMI, WiFi, Win 11 S, Bundle with JAWFOAL | $289.99 | Sale Item |
| | Lenovo 2023 Newest Ideapad 1i 14" HD Ultra-Light Laptop, Intel Pentium N5030 4-Core(Beat N4020), 4GB RAM, 128GB Storage, Stereo Speakers, Up to 10 Hours, WiFi, USB-A&C, 1 Year Microsoft 365, Win11 S | $229.99 | Sale Item |
| | Lenovo IdeaPad 3i Business and Student Essential Laptop,14'' Full HD Display, 12GB RAM, 1TB SSD Storage, Intel 11th Gen i3 Processor (Up to 4.10 GHz), HDMI, Windows 11 in S, Gray | $389.99 | Sale Item |
| | Lenovo 2022 Chromebook Flex 3, 2-in-1 11.6" HD Touchscreen for Business and Student Laptop, MediaTek MT8173C CPU, 4GB LPDDR3, 32GB eMMC, PowerVR Graphics, Webcam, Chrome OS, Grey, 128GB USB Card | $189.88 | Sale Item |
| | Newest Samsung Chromebook 4 11.6" Laptop Computer for Business Student, Intel Celeron N4020(Up to 2.8GHz), 4GB RAM, 32GB eMMC, Webcam, WiFi, Bluetooth, USB Type-C , Chrome OS, Silver+JVQ MP | $227.42 | Sale Item |
| | Lenovo IdeaPad 3i Business and Student Essential Laptop,14'' Full HD Display, 8GB RAM, 256GB SSD Storage, Intel 11th Gen i3 Processor (Up to 4.10 GHz), HDMI, Windows 11 in S, Gray | $292.00 | Sale Item |
| | HP Newest 14" HD Business and Student Laptop, AMD Dual-Core Athlon Silver 3050U up to 3.2GHz, 8GB DDR4 RAM, 128GB SSD, WiFi, Webcam, HDMI, Bluetooth, Windows 10 with GalliumPi Accessories | $358.19 | Sale Item |
| | HP Pavillion15.6 inch Laptop for Business, College Students, Intel Pentium Quad-Core N5030, Windows 11, Microsoft Office 365 1-Year, 16GB RAM, 1TB SSD, Light-Weight, HDMI, Fast Charge, Red, PCM | $529.00 | Sale Item |
| | JanSport Cool Backpack, with 15-inch Laptop Sleeve, Black - Large Computer Bag Rucksack with 2 Compartments, Ergonomic Straps | $44.99 | Sale Item |
| | HIDDS Laptop Backpacks 15.6 Inch School Bag College Backpack Anti Theft Travel Daypack Large Bookbags for Teens Girls Women Students (Black) | $39.98 | Sale Item |
| | JanSport Laptop Backpack, Blue Dusk - Computer Bag with 2 Compartments, Ergonomic Shoulder Straps, 15" Laptop Sleeve, Haul Handle - Book Rucksack | $37.00 | Sale Item |
| | JanSport Laptop Backpack, Graphite Grey - Computer Bag with 2 Compartments, Ergonomic Shoulder Straps, 15" Laptop Sleeve, Haul Handle - Rucksack | $56.95 | Sale Item |
| | JanSport Big Student Backpack-Travel, or Work Bookbag with 15-Inch Laptop Compartment, NEON Daisy, One Size | $54.00 | Sale Item |
| | JanSport Backpack with 15-inch Laptop Sleeve, Navy - Large Computer Bag Rucksack with 2 Compartments, Ergonomic Straps - Bag for Men, Women | $44.99 | Sale Item |
| | YAMTION 17 inch Backpack Bookbag for Men and Women Laptop Backpack with USB for College Students Work Business | $49.99 | Sale Item |
| | Apple iPad (10th Generation): with A14 Bionic chip, 10.9-inch Liquid Retina Display, 64GB, Wi-Fi 6, 12MP front/12MP Back Camera, Touch ID, All-Day Battery Life – Silver | $449.00 | Sale Item |
| | Apple iPad Pro 11-inch (4th Generation): with M2 chip, Liquid Retina Display, 128GB, Wi-Fi 6E, 12MP front/12MP and 10MP Back Cameras, Face ID, All-Day Battery Life – Space Gray | $786.95 | Sale Item |
| | Apple iPad Pro 12.9-inch (6th Generation): with M2 chip, Liquid Retina XDR Display, 256GB, Wi-Fi 6E, 12MP front/12MP and 10MP Back Cameras, Face ID, All-Day Battery Life – Space Gray | $1,149.00 | Sale Item |
| | Apple iPad (10th Generation): with A14 Bionic chip, 10.9-inch Liquid Retina Display, 256GB, Wi-Fi 6, 12MP front/12MP Back Camera, Touch ID, All-Day Battery Life – Silver | $549.00 | Sale Item |
| | Apple iPad Air (5th Generation): with M1 chip, 10.9-inch Liquid Retina Display, 64GB, Wi-Fi 6, 12MP front/12MP Back Camera, Touch ID, All-Day Battery Life – Pink | $499.99 | Sale Item |
| | Apple 2020 MacBook Air Laptop M1 Chip, 13" Retina Display, 8GB RAM, 256GB SSD Storage, Backlit Keyboard, FaceTime HD Camera, Touch ID. Works with iPhone/iPad; Space Gray | $749.99 | Sale Item |
Attractions | Inns | Resorts | Hotels
Rental Homes | Real Estate | Restaurants
Camping | Business | Classified
---