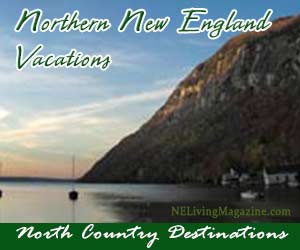 It's true that most of the visitors and New England vacationers never get to see what many consider to be the best places to visit in New England.
New England vacation travel is booming, but most of the traffic is in the southern state while much of Northern New England is overlooked. That's unfortunate because tiny towns like Montgomery, VT, Island Falls, ME, Ogunquit, ME, Lancaster, and Pittsburg, NH can provide Northern New England adventures like no other .
Exploring all of northern New England can take a lifetime – but we've uncovered several gems that are worth working into your next New England getaway.
Northern New England Vacations
Healthy Vacations at a Historic Maine Inn
Sewall House is health, healing, and kindness. This historic Maine inn, once visited by Teddy Roosevelt, is now an amazing Yoga Retreat. Sewall House has been offering ongoing personalized retreats from May – October since 1997. Visitors may customize the length of your stay to fit your busy schedule. Sewall House is located in Island Falls, Maine. Donna Davidge purchased her great-grandparents' home in 1997, to share the legacy of friendship and healing with like-minded seekers that started with her ancestors. A special and historic place that you will never forget.
NEK Vermont Vacations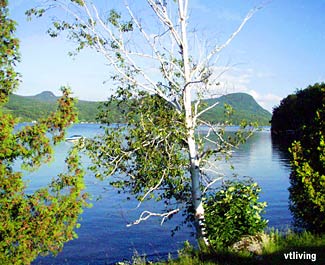 The "Northeast Kingdom" is the rural northeast corner of Vermont and provides a slower lifestyle and laid-back vibe that can be shaken off quickly with a ride down Burke Mountain or an exhilarating run down Jay Peak.
Summertime is a fun time with sparkling clear, glacial lakes, and Kingdom Trails mountain biking. Can you rent a boat, kayak, or bike? Oh yes, Contact the Wildflower Inn and ask about recreational rental equipment available. 
The entire Northeast Kingdom is an adventure – with back roads and lodging gems like the Wildflower Inn, and Phineas Swan Inn. Be sure to include a stop into East Burke, St. Johnsbury, Montgomery, Newport, and Hardwick.
NH Grand Vacations in the North Country
The often-overlooked north country of New Hampshire is a must-see region of New England that is truly unique. This area "North of the Notch" is where trees far outnumber residents and roaming wildlife including moose, black bear, lynx, eagles, deer and many others. The far northern region of New Hampshire was at one-time independent from the rest of the country.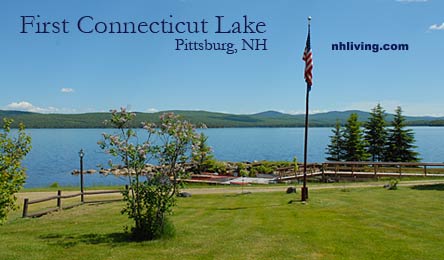 This is God's country – the Indian Stream Republic, the Great North Woods, and the towns of Littleton, Whitefield, Lancaster, Colebrook, and Pittsburg. Spectacular scenery, spring-fed lakes and the beginning of New England's longest river – The Connecticut River is found in Pittsburg. Pittsburg offers hundreds of miles of hiking, ATV and snowmobile trails, Boreal Forest birding and wildlife viewing opportunities, trout and salmon fishing in dozens of ponds, streams and rivers and sensational lodging accommodations at places like Lopstick Cabins, Partridge Cabins, and Home and Cottage Rentals from Buck Rub Realty CT Lakes Region Vacation Rentals. Other suggested North Country Lodging suggestions are Cabot Inn & Suites in Lancaster, NH.
Other advantages of making it to the far northern regions of Maine, New Hampshire and Vermont – less traffic, cleaner air, no toll roads, and one-of-a-kind small business owners that are truly happy to serve you. Safe travels from New England Living Magazine.com. Contact us for information about featuring your business in New England Living Magazine.
Attractions | Inns | Resorts | Hotels
Rental Homes | Real Estate | Restaurants
Camping | Business | Classified
---