New England Living Magazine – Advertising Rates
New Media Marketing Branding Social Media Sharing
Enhanced Listings – Targeted Internet Banner Ads – Social Media Marketing
New England Living Magazine shares the Best of New England. We help your business grow by reaching new markets and people. We offer custom-crafted marketing plans to meet your business goals and work within your budget. Reach us at 603-444-6750 or 802-221-1498 or complete the form below.
A static banner (300×80 pixels or 300×60 pixels) that is clickable to your website. Text is a maximum of 40 words of text, and a direct link to your website.
EXAMPLE


Beachmere Inn, 62 Beachmere Place, Ogunquit, ME 03907 | 207-646-2021
Ocean front accommodations in the heart of Ogunquit on the Marginal Way with breathtaking ocean views. Luxury suites and unique rooms, fireplaces, kitchenettes, private balconies or patios. Enjoy an on-site spa, exercise room and hot tub. Reception rooms for weddings, meetings and events. Beachmere Inn is a leader in guest services, event coordination and hospitality. A stunning location perfect for weddings, elopements, vow renewals, rehearsal dinners, bridal showers and even bachelor - bachelorette weekend getaways. Open year round. Walk to everything in town or enjoy drinks from our ocean view Blue Bistro.
Visit Beachmere Inn - Ogunquit ME
---
Starter Plans: $25 – $50 monthly : $300 – $600 annually
$25 monthly 1 section, $40.00 monthly 2 sections, $50 per month 3 sections
Additional Listings $10 / month per section
ALL 12-MONTH MINIMUM ADVERTISERS RECEIVE A SOCIAL MEDIA BOOST AT NO ADDITIONAL COST. SHARE AND FOLLOW US TO ALLOW FOR THE RE-DISTRIBUTION OF YOUR SOCIAL MEDIA POSTS ON FACEBOOK, INSTAGRAM, AND TWITTER
---
   Targetted Banner Ads – Fixed Page or Section
Full-size Banner Ad that appears every time the page is viewed. Full-size banners (may be animated) are available site-wide, or by page.
The banner does not rotate with other banners. Banner Size is 300×250 (shown below) or 468×60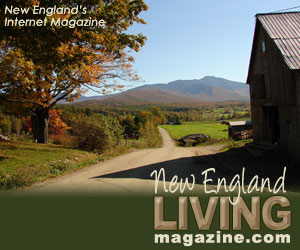 300×250 Banner,  not more than 18k total size –  $200 monthly.
---
   Right Side Bar Skyscraper Banner Ads – Site-Wide Only
Right sidebar ads appear on every page of the entire site –  every time the page is viewed.  Right Nav. banner ad sizes are 160×160, 120×120, or 150×150 (shown below), 160×60, 160×240, or 160×600 pixel tower ads.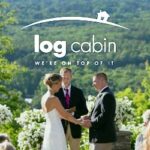 $200 monthly 160×60 | $300 monthly 160×160 | $350 monthly 160×240 | $400 monthly 160×600
---
Call 802-221-1498 or 603-444-6750
Leave a message by completing this form.

…"Your site is one of our top ten for referrals"
"We have had success while being on your site
and are looking to advertise more."
…"Your site is one of our top ten for referrals"
"We have had success while being on your site
and are looking to advertise more."
"I've had guests mention finding out about us on your site" …