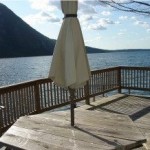 There many reasons to buy (rather than rent) a second home or vacation home. Improving the Quality of your Life is the primary reason – but we found more reasons to buy a second home in New England. Read on. Do you have a New England business story idea? Contact us for information about featuring your business in NE Living Magazine.
New England Real Estate: Pros and Cons of Buying a Second Home
We've gathered a bulleted list from many sources but remind you that the primary reason most people purchase a second home is for emotional non-tangible reasons – think piece of mind, familiarity, and security of returning to the same place filled with important pieces of your life, your own stuff, tools, instruments, and toys. This is a very powerful reason to buy a second home because it allows you to create your own private retreat complete with the items that make life better for you and your family.
Include Me shortcode: file not found
Pros of Buying a Second Home
Proximity to your favorite place (ski area, fishing spot, beach, golf, etc.)
Qualities of the home and or condo
Investment
Opportunity Your second home is truly a one-of-a-kind property.
Pre-Retirement Planning. Get to know the area by spending part of the year there before you retire to the area.
Rental Income. If your second home is located in a vacation area, it's possible to earn rental income that will contribute to the home's ownership cost and may even cover the entire cost of keeping the home.
Tax deduction. Even if you don't earn rental income on your second home, it can still represent a substantial income tax deduction. Real estate taxes, mortgage interest, and some other expenses may be tax-deductible.
Cons of Buying a Second Home
Before you begin to look for a second home you should consider the consequences of owning two properties. A second home is a major investment that comes with substantial responsibilities.
Added mortgage payment, real estate taxes, insurance. Unless your paying cash for the property the added expenses will directly affect your finances.
Insurance surprises. If your second home is in a flood zone it could result in large, unforeseen insurance expenses.
Added Responsibility. If your second home is located in snow country you'll need to arrange reliable snowplow service or you may not be able to access your property when you most want to utilize it. Likewise, you'll need lawn mowing, and local building maintenance contractors to keep your property in good condition.
Local Zoning / Condo Rules. Some condominium associations and even towns have ordinances governing things like outdoor fires (including gas grills), storage of vehicles, discharging of firearms, and many other rules that may hinder your planned activities for your second home. Find out in advance if your planned use of the property is within all local zoning regulations. If your second home is a condo – read those regulations carefully and be aware that condo regulations may be modified in the future.
Long-Term Commitment. If your interests change, or if you suddenly want to sell your second home you may find the lack of local market growth has diminished your potential investment. The second home market real estate can vary substantially – this is particularly true for Ski Homes and Beach Homes. If you are selling on the wrong side of the local trend – then your second home "investment" can quickly turn into a loss, even after you've spent many dollars on improving the property.
New England Second Home Real Estate

Berkshire Hathaway HomeServices Verani Realty, 111 Maplewood Ave., Portsmouth, NH 03801 | Ph: 603-431-8977.
On this web site you can search for homes or land, review subdivisions and new construction, preview virtual tours and access upcoming open houses. Berkshire Hathaway Verani Realty is committed to providing remarkable value in real estate services that exceeds the expectations of our clients and customers. 
Visit Berkshire Hathaway Verani Real Estate Website
---


Milestone Team - Better Homes and Gardens Real Estate, 224 Main Street, New London, NH 03257 | 603-526-4116
Teamwork means working together to accomplish a goal. The Better Homes and Gardens Real Estate - Milestone Team can help to insure that you will achieve your goals. Let us put our proven Team to work for you! We brainstorm, share problems and successes, look to each other for advise and opinion...help each other all the time. For our clients and customers, this means that there is always someone available to make life easier!
Visit Milestone Team Better Homes & Gardens Real Estate
---


CG Shepherd Realty LLC, Grantham: 603-863-3278 Hanover: 603-643-3278 Lebanon: 603-448-3278, 120 Route 10S, (Sawyer Brook Plaza), Grantham, NH 03753 & 199 Heater Rd., Lebanon, NH 03766
CG Shepherd Realty, LLC has knowledgeable local Realtors who will represent your interests enthusiastically! Learn all the local secrets and traditions of the Upper Valley, Dartmouth/Lake Sunapee, Eastman and Vermont regions by contacting us or visiting our website.
CG Shepard Realty Website
---


Badger, Peabody & Smith Realty | 1-603-823-6700
New Hampshire, Western Maine & Eastern Vermont Real Estate Services. With eight conveniently located offices, we offer full-service real estate services to the Great North Woods, Mt. Washington Valley, White Mountains, Central, Lakes Region, and the Upper Valley. In addition, we specialize in the Northeast Kingdom of Vermont and Western Maine. We also have a team dedicated to commercial real estate. If you are looking for commercial lease space in Plymouth, a development opportunity in Littleton, a hospitality property for sale in North Conway, or a business opportunity in Berlin, we can assist. Visit our website to view listings.
Badger Peabody Smith Realty
---


Roper Real Estate, 8 Davos Way, 2nd Floor, Waterville Valley NH 03215 | 603-236-3636
Waterville Valley is an oasis in the White Mountain National Forest. Only 2 hours from Boston, it is the first major resort off of Interstate 93. We know the market in Waterville because we live here in Waterville and we love it. As members of the NH MLS and NH Board of Realtors, we have an extensive mailing list and email database of people active in the real estate market in Waterville Valley. See a virtual tour online at our website.
Visit Roper Real Estate Waterville Valley Website
---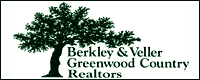 Berkley, Veller, & Greenwood Country Realtors, Main St., Walpole, NH 03608
"Celebrating Our 40th Year." We have access to the largest selection of listings in Southeastern Vermont and Southwestern New Hampshire, with offices in Brattleboro, Mount Snow, and Walpole, New Hampshire. Vermont and New Hampshire Real Estate is one click away.
Visit Berkley & Veller Greenwood Country Realtors Website
---


Adam Dow, ABR - Keller Williams - Dow Realty Group, 136 South Main Street, Wolfeboro, NH 03894 | 603-569-4664
My properties include New Hampshire Lakes Region Real Estate; homes, inns, business and investment property, waterfront, luxury vacation homes, condos, cottages, land, lots and more. Born in Wolfeboro, NH - 10th generation in the New Hampshire Lakes Region. Search all Lakes Region Listings by Town or Lake.
Visit Adam Dow Group - Keller Williams Real Estate - Wolfeboro, NH
---


Vanessa Stone Real Estate, 468 US Route 4 Unit 7, Enfield, NH 03748 & 195 Mechanic St., Lebanon, NH 03766 | 603-632-5757
Vanessa Stone Real Estate is Your Home for Upper Valley NH Real Estate. With 30 plus years of experience in the Real Estate business, Vanessa and her team can help you find the New Hampshire property you are searching for. Whether it be a home, land, a mobile home in a park, rental, an investment property, or waterfront property. Visit our website to receive local real estate listing updates via email.
Visit Vanessa Stone Real Estate
---


New Hampshire Log Cabin Homes | 1-774-228-2898
NH LOG CABIN HOMES serves all of Massachusetts and New Hampshire with custom built cedar log homes to fit your lifestyle and budget. Our first quality Moosehead Cedar Log Homes are available in several styles, prices, and are delivered pre-cut to save you time and money. The insulation factor of White Cedar is among the highest of any wood species. Call 1-774-228-2898 for Naturally environmentally safe housing for you and your family.
Visit NH Log Cabin Homes
---


Parkway Realty Associates, 75 Mt. Pleasant St., St. Johnsbury, VT 05819 | 802-748-8169
Welcome to Parkway Realty Associates - Your Key to the Kingdom! We are a full service real estate agency specializing in northeastern Vermont homes, land, and commercial property for sale. We are experts in Northeast Kingdom Real Estate, and the top producing real estate agency in the area. View Vermont real estate listings online.
Visit Parkway Realty Associates - St. Johnsbury, VT
---


Berkley, Veller & Greenwood Country Realtors, 119 Western Ave., Brattleboro, VT 05301 also 118 Route 100, West Dover, VT 05356 | 802-254-6400
Berkley, Veller & Greenwood Country Realtors has access to the largest selection of real estate listings in southeastern Vermont and southwestern New Hampshire. Offices are located in Brattleboro and Mount Snow, Vermont. The area's leading independent full service real estate company serving Windham County in Southern Vermont and Cheshire County in Southern New Hampshire.
Visit Berkley Veller Greenwood Country Realtors Website
---


Begin Realty, 309 Portland St., Suite 101, St. Johnsbury, VT 05819 | 802-748-2045
Welcome home to Vermont. Begin Realty "Providing professional and courteous service". Vermont's Northeast Kingdom is a wonderful place to work and live. Contact the Real Estate Professionals at Begin Realty for commercial, residential, and land listings in the Northeast Kingdom of Vermont. View listings online at our website.
Visit Begin Realty Associates
---


Deerfield Valley Real Estate, 183 Route 100, Valley Center, West Dover, VT 05356 | 802-464-3055
The Hermitage Deerfield Valley Real Estate provides the finest level of real estate service. We maintain a high standard of professionalism by retaining only full-time, experienced Realtors. Our team of licensed Real Estate Agents has over 150 years of collective real estate experience to assist you with the largest selection of residential, land and commercial properties in Southern Vermont.
Visit Deerfield Valley Real Estate - Southern VT
---


Lipkin Audette Real Estate, Coldwell Banker Hickok and Boardman, 346 Shelburne Road, Burlington, VT 05401 | 802-846-8800
Our Team of 15 Agents and Staff is the #1 Team in Vermont. We have helped thousands of Buyers and Sellers reach their real estate goals and we would love to help you! We focus on both Single-Family homes and Multi-Family properties in Northwestern Vermont. Our client's needs always come first. Our constant goal is mutual respect and long-term relationships that are beneficial to all parties.
Visit Lipkin Audette Real Estate Website
---


Nancy Jenkins, CRB, CRS - Nancy Jenkins Real Estate, 140 Kennedy Drive, Suite 102, South Burlington, VT 05403 | 802-846-4888
Whether you're selling or buying, Nancy Jenkins and her team will provide you with the very best in real estate counsel and service. Her clients and customers rely on her for the financial insight that has placed her on the cutting edge of the ever changing Chittenden County VT real estatemarketplace. Involved, innovative, a top producer, interested in what is best for each person with whom she works, a leader and true professional. For more information about Nancy Jenkins, the number one agent in Vermont visit the website.
Visit Nancy Jenkins Real Estate
---


Coldwell Banker Islands Realty, 38 Community Lane, South Hero, VT 05486 | 802-372-5777
At Coldwell Banker Islands Realty, we have been helping people find homes in Northwest Vermont since 1994 from our Premier office in South Hero, Vermont, the gateway to the Champlain Islands. Our Realtors top priority is to deliver the best service and share their in-depth knowledge of the local market while ensuring their clients best interests. Our roots are in the Champlain Islands where we specialize in lakefront properties, but our award winning agents can help you buy or sell lakefront or inland properties throughout Chittenden, Franklin, and Grand Isle Counties.
Visit Coldwell Bankers Islands Realty
---


Sugarbush Real Estate, Rt. 100, Village Square, Waitsfield, VT & Sugarbush Village, Warren, VT 05674 | 802-583-2100
Celebrating over 50 years of exceptional real estate service. With three offices in Warren and Waitsfield, memberships in both Vermont MLS systems, and extensive internet marketing, we offer Buyers the most complete selection of Mad River Valley residential and resort properties, and Sellers the broadest exposure in which to sell their property. Buyer/Seller Representation, Development and Permitting Services, new Home Packages. Members: REALTORS, NNEREN & Northwest MLS.
Visit Sugarbush Real Estate Website
---


Lisa Meyer, Licensed Real Estate Broker, Berkshire Hathaway Home Services, 98 South Main Street, Waterbury, VT 05676 | 802-793-2299
Offering Buyer representation and assistance in purchasing Primary or Vacation homes. Specializing in the sale of Vermont homes. Serving the Waterbury, Stowe, Montpelier, Barre, Mad River Valley, and Chittenden county Vermont. I also specialize in investment properties and land in the central Vermont Area. I am the Managing Broker for the Waterbury branch of Berkshire Hathaway HomeServices Vermont Realty Group and am surrounded by an extremely capable and experienced team.
Visit Lisa Meyer Berkshire Hathaway Vermont Realty Group - Waterbury, VT
---


Pall Spera Company Realtors, 1800 Mountain Road, Stowe, VT 05672
From starter homes, lots, commercial buildings, to vacation hideaways, cabins, condos and world class estates, we have three offices to serve you - in Stowe on the Mountain Road and in the Village, and in Morrisville on Brooklyn Street. We look forward to creating your dreams with you.
Visit Pall Spera Realtors Website
---


Century 21 Farm and Forest Realty, 5043 US Route. 5, Derby Road, Derby, VT 05829 | 802-334-1200
Since 1993 Century 21 Farm & Forest Realty has assembled a diversified team of experts familiar with a broad range of Vermont real estate; residential, commercial, timber tracts, vacation property or building lots. Office is conveniently located off Interstate 91 and open six days a week, Sundays by appointment. Member MLS, Century 21 Real Estate network. View listings online.
Visit Century 21 Farm & Forest Website
---


RE/MAX Four Seasons Real Estate, 2897 Depot Street, Manchester Center, VT 05255 | 802-362-4067
REMAX Four Seasons Real Estate is a full service real estate firm, assisting buyers and sellers of homes, condominiums, commercial properties, and land. We serve the southern Vermont real estate market, specializing in Manchester, Dorset, Arlington, Winhall, and the Bromley and Stratton ski areas.
Visit RE/MAX Four Seasons Real Estate Website
---


StoneCrest Properties, 101 Depot Street, Lyndonville, VT 05851 | 802-626-4790
StoneCrest Properties is a full service Vermont real estate agency meeting the needs of buyers and sellers every day. Located in Lyndonville, Vermont and servicing the entire Northeast Kingdom. At StoneCrest Properties we offer: First time homebuyer experience, Unique marketing of our properties, Experienced professional agents who take personal care. Give us a call, or view our latest listings online.
Visit StoneCrest Properties - Lyndonville, VT
---


Southern Vermont Realty Group, 278 US Route 100, West Dover, VT 05356 | 802-464-2585
Shopping for Vermont Real Estate? Southern Vermont Realty Group is by your side every step of the way! From answering those first few questions, referring you to fantastic local mortgage brokers, and selecting potential properties to view. When you find the property you want, we will prepare and present the offer, and negotiate skillfully on your behalf. Selling local real estate? Our extensive knowledge of the local market and online marketing we know how to showcase your home effectively. We know how to set the listing price, so you get the most for your property. We know how to attract many qualified buyers.
Visit Southern Vermont Realty Group
---

Berkshire Hathaway HomeServices Verani Realty, 111 Maplewood Ave., Portsmouth, NH 03801 | 603-431-8977
On this web site you can search for homes or land, review subdivisions and new construction, preview virtual tours and access upcoming open houses. Berkshire Hathaway Verani Realty is committed to providing remarkable value in real estate services that exceeds the expectations of our clients and customers. 
Visit Berkshire Hathaway HomeServices Verani Realty
---


Serving the Hospitality Industry, Selling the Hospitality Lifestyle | 207-266-5604
I'm a Maine Real Estate Broker, Hospitality Consultant, Hospitality Investor, Experienced Innkeeper and Cookbook Author. I've been an inn broker since 2008 with over 100 million dollars in sales and am very well versed in the industry. Whether you're a buyer or seller, I'll help you understand the nuances of a hospitality transaction and guide you through the intricate steps. My strengths in marketing, financing, understanding of tourism, hospitality and my creative vision will help sellers transition smoothly from on market to closing and to help buyers pursue and live their dreams, successfully.
Visit DanaMoos.com
---
New England Real Estate Agents & Select Realtors
---
Attractions | Inns | Resorts | Hotels
Rental Homes | Real Estate | Restaurants
Camping | Business | Classified