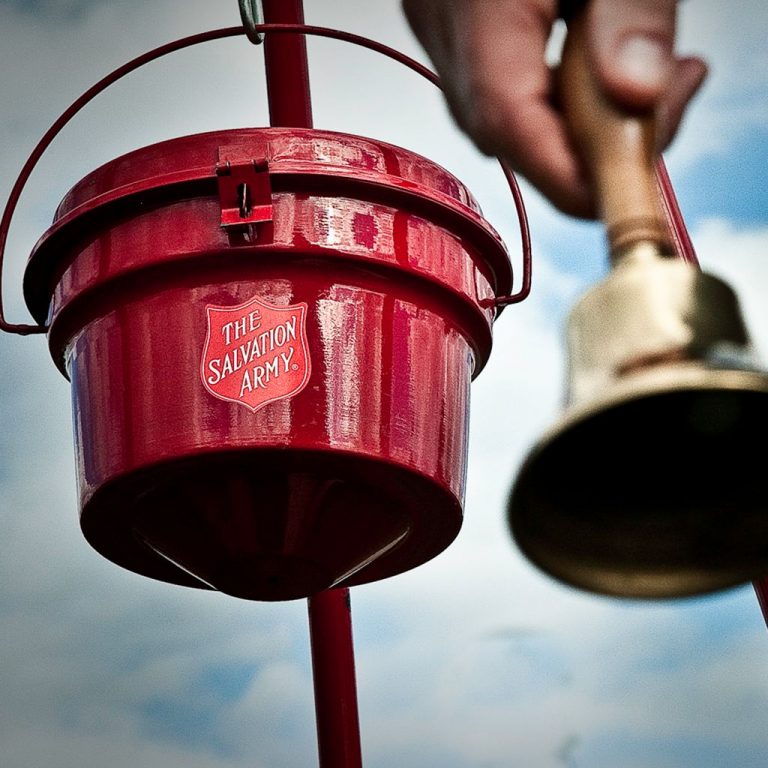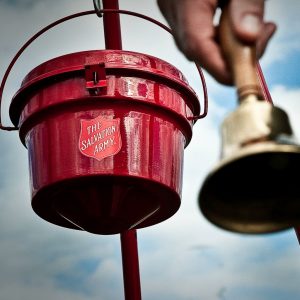 The bell-ringing and the familiar red kettles are part of the holiday traditions in America. The organization that coordinates and makes good things happen is called the Salvation Army – a worldwide non-profit, religious group. The Salvation Army was founded in London's East End in 1865.  by one-time Methodist Reform Church minister William Booth and his wife Catherine as the East London Christian Mission.
It's no surprise, as the name implies – The Salvation Army organization was modeled after the military. The Salvation Army has its own flag and its own hymns and songs.
Soldiers in "God's Army" would wear the Army's own uniform, for meetings and ministry work.
Contact us for information about featuring your business in New England Living Magazine.
More Than 200 Years of Giving: History of the Salvation Army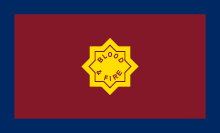 Salvation Army USA
The Salvation Army National Headquarters
615 Slaters Lane
P.O. Box 269
Alexandria, VA 22313 
Anonymous Gifting In The USA
A wonderful way to give began in 1982 in Crystal Lake, Illinois when someone dropped gold coins into the famous Salvation Army Red Kettle.  Salvation Army has a long-standing reputation of helping the truly needy and welcomes your contribution of gold coins, rings, or just some spare change.
Meaning of the Salvation Army Crest
The Cross: The Cross of the Lord Jesus Christ
The "S": Salvation from sin through Jesus
The Ray on the outside of the circle: The Fire of the Holy Spirit
The Dots: The Truth of the Gospel
The Swords: Spiritual Warfare
"Blood and Fire": The Blood which was shed by Jesus for our sins and the Fire of the Holy Spirit
The Salvation Army Salute
The Salvation Army has a unique form of salute which involves raising the right hand above shoulder height with the index finger pointing upwards. To make an online donation to the Salvation Army – visit their website – https://www.salvationarmyusa.org.
SALVATION ARMY ATTIRE & GIFTS

| Photo | Title | Price | Buy |
| --- | --- | --- | --- |
| | Men's & Women's Washed Dyed Unique Print with The Salvation Army Logo Adjustable Denim Hat | $13.99 | Sale Item |
| | AZ FLAG Salvation Army Table Flag 5'' x 8'' - Catholic Organisation of SA Desk Flag 21 x 14 cm - Black Plastic Stick and Base | $6.95 | Sale Item |
| | Vallowa Fashion Mens The Salvation Army Generic T-Shirt Short Sleeve Tee Black | $15.99 | Sale Item |
| | The Salvation Army,Adjustable Cowboy Baseball Cap Hats Men Women Vintage Unisex Seasons Relaxed Washed Denim Trucker Outdoor Sports,Blue | $16.99 | Sale Item |
| | Songs of Praise | $39.33 | Sale Item |
| | The Salvation Army,Adjustable Cowboy Baseball Cap Hats Men Women Vintage Unisex Seasons Relaxed Washed Denim Trucker Outdoor Sports,Black | $16.99 | Sale Item |
| | THE SALVATION ARMY : LIVE FROM THE ALBERT HALL | $92.99 | Sale Item |
| | ARMY OF STARS - A Different Drummer / Special Christman Program of THE SALVATION ARMY for 1974 | $75.99 | Sale Item |
| | The Salvation Army Handbook of Doctrine | $14.88 | Sale Item |
| | Fyon Salvation Army banner landscape flag 2x3ft | $14.29 | Sale Item |
| | The Song Book of the Salvation Army | $5.97 | Sale Item |
Attractions | Inns | Resorts | Hotels
Rental Homes | Real Estate | Restaurants
Camping | Business | Classified