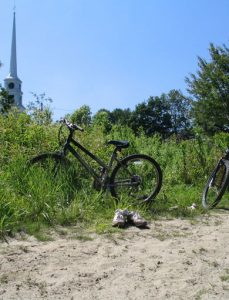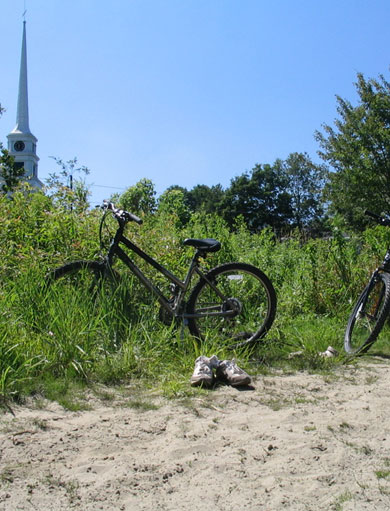 New England Travel
Almost every New England Travel Guide will tell you about the major New England Attractions, Events and Historic Sites but digging a little deeper into the six New England states can help you uncover and create your very own New England Travel Adventure. Whether you are vacationing with family or visiting New England for the first time, on a honeymoon or from far away lands – you can identify your unique interests and seek similarities here in the northeastern USA. Browse the featured New England websites and e-zines and magazine listings below. Ask us about visiting New England, or to feature your business, contact us.
Travel New England Travel Guides
The Vermont Living Magazine webzine has been publishing articles, stories and information about the Green Mountain state for more than two decades (that's before Google existed) and can help you uncover some hidden gems in Vermont. The site is local and can get you in touch with some amazing places to stay, dine, visit or just plain enjoy. Yes, you can travel New England like a local. Visit the full Vermont Living site at www.vtliving.com.

The specified file on Include Me shortcode does not exist.
Travel NE – MAINE
Visit Maine and enjoy this massive (at least by New England standards) state. Maine means miles of rugged coastline and northern Maine deep woods, deep lakes and Katahdin the Maine mountain that serious hikers love to climb. From Acadia National Park to the tip of southern Maine the state once printed "vacationland" on it's license plates. ME Living will help you discover some sensational Maine businesses, quaint inns and one-of-a-kind restaurants. Check out the Lobster Pot Pie and other dining specialties at the Kennebunk Inn – a suggested Kennebunk, Maine restaurant.
The specified file on Include Me shortcode does not exist.
Travel New England: Visit New Hampshire
Probably the most diverse of all six New England states in New Hampshire. Diverse in the myriad of activities and scenery. New Hampshire offers ocean beaches, dozens of lakes, ponds and waterways and miles of mountain forests. The White Mountain National Forest and ATV trails attract hikers, bikers, snowmobilers, and photographers to the Granite state. NH Tourism is big business – most of the mills are closed and tourism now provides a major source of economic commerce in the state. Visit NH like a local by bookmarking and checking out the pages of NH LIVING – they live in New Hampshire and provide information about major NH events, attractions, resorts, hotels, inns and much more. NH Living will also respond to your NH travel questions. Do a little vacation planning and custom design a New England Travel adventure that will be truly memorable.
Visit NH Travel Info from NH LIVING
The specified file on Include Me shortcode does not exist.
Southern New England Travel Guides & Attractions
The specified file on Include Me shortcode does not exist.