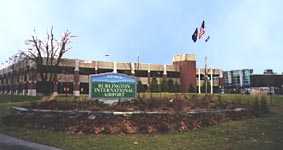 New England Airports
Airline Tickets Airport Parking & Airports in New England
Fly into New England. New England is home to dozens of airports and landing strips. Find discount airfare and last-minute airline tickets on sale and fly directly in Boston, Hartford / Springfield, Providence, Portland, Manchester or Burlington. New England Airports offer flights in and out of the region every day. For information about visiting New England or promoting your business, product or service, contact us.
---
---

If you are flying a private aircraft, Vermont offers state-run Vermont Airports and Public Landing Strips. There are Charter Flights, Aircraft Rentals, and Flight Lessons available. There is at least one small Vermont airport or landing strip in every region of the state. Most travelers fly into either Burlington International Airport, Logan Airport in Boston, Bradley International Airport in Windsor Locks, CT or one of several Montreal, Canada Airports. Find more Vermont Airports from VT LIVING.com.
---
Every region of New Hampshire has an airport or landing strip and there are several commercial airports; Manchester Airport – the busiest New Hampshire commercial airport serves approximately 3.5 million passengers a year. The New Hampshire Airport section in NH Living will get to all of New Hampshire's airports and land strips.
---
---
---
Discover Maine by air! Air travel into Maine is an easy way to get here quickly. Maine Airports and Public Landing Strips are conveniently located throughout the State of Maine, making your business or leisure travel a breeze. It's easy to fly to Maine. The Jetport in Portland and the Bangor International Airport are the busiest Maine Airports. The Maine Living Airport Guide has more information about flying to Maine.
---

Logan International Airport in Boston is the busiest Massachusetts commercial airport serving millions of travelers a year. If you are flying into or out of Logan, consider staying at a Boston or North of Boston Hotel. Logan Airport is located on an island, just north and east of downtown Boston. The lodging accommodations are generally less expensive if you stay north of the city. Logan Airport features dozens of major airlines and air transport companies from around the globe. If you're flying to Massachusetts by private airplane or jet, check the FAA information about the many landing strips and airports in the state. The Massachusetts Airport Guide in MA Living will tell you more about Massachusetts airports and landing strips.
---
The busiest Connecticut Airport by far is Bradley International Airport located just north of Hartford in the geographic center of the state. If you're traveling to Connecticut by private airplane or jet, check the FAA information about the many landing strips and airports in the state. The Connecticut Airport Guide in CT Living offers more information about Connecticut air travel, discount flights, and airfares.
---
Some of the busier Rhode Island airports include Newport State Airport, Quonset State Airport, Westerly State Airport, Block Island State Airport, North Central State Airport and the Theodore Francis Green State Airport. Southern Rhode Island is home to two air stations; Naval Auxiliary Air Station Charlestown and Naval Air Station Quonset Point. The Providence Airport is the largest commercial airport in the "Ocean State".
---
SHOP TRAVEL LUGGAGE SALE

| Photo | Title | Price | Buy |
| --- | --- | --- | --- |
| | DELSEY Paris Chatelet Air Hardside Luggage, Spinner Wheels, Chocolate Brown, Carry-on 21 Inch | $349.99 | Sale Item |
| | Handmade Leather Carry On Bag - Airplane Underseat Travel Duffel Bags By Rustic Town (Mulberry) Medium | $149.45 | Sale Item |
| | Large Leather 32 Inch Luggage Handmade Duffel Bag Carryall Weekender Travel Overnight Gym Sports Carry On For Men And Women (32 inch) | $98.99 | Sale Item |
| | Amerileather Waxy Brown Leather Two Piece Set Traveler | $231.98 | Sale Item |
| | Amerileather Brown Ostrich Print Leather Two Piece Set Traveler | $213.74 | Sale Item |
| | 24" Leather Duffel Bags for Men and Women Full Grain Leather Travel Overnight Weekend Leather Bags Sports Gym Duffle for Men | $99.99 | Sale Item |
| | Cenzo Duffle Vecchio Brown Italian Leather Weekender Travel Bag | $269.00 | Sale Item |
| | Large 28 inch duffel bags for men holdall leather travel bag overnight gym sports weekend bag | $145.99 | Sale Item |
| | McKlein Limited Edition Laptop Briefcase, Black Leather (96315C) | $146.24 | Sale Item |
| | 28" Inch Real Vintage Leather Duffel Large Handmade Bags Brown bag Carry On By KK's leather | $83.99 | Sale Item |
| | Wrangler Smart Luggage Set with Cup Holder and USB Port, Olive Green, 20inch,24inch,28inch | $164.18 | Sale Item |
| | Samsonite Omni PC Hardside Expandable Luggage with Spinner Wheels, 3-Piece Set (20/24/28), Silver | $284.10 | Sale Item |
| | American Tourister Pop Max Softside Luggage with Spinner Wheels, Black, 3-Piece Set (21/25/29) | $329.99 | Sale Item |
| | Amazon Basics 3-Piece Set Hardside Spinner, Black | $169.99 | Sale Item |
| | it luggage Duo-Tone 3 Piece Softside 8 Wheel Spinner Set, Capri Breeze/Dress Blues, 3 Pc | | Sale Item |
| | it luggage Divinity II 3 Pc 8 Wheel Expandable Spinner Set, Black | $264.80 | Sale Item |
| | it luggage Citywide 3 Piece Softside 8 Wheel Spinner Set, Charcoal, 3 Pc | $226.20 | Sale Item |
| | it luggage Encompass 3 Piece Hardside 8 Wheel Expandable Spinner Set, Sandy Skin, 3 Pc | $291.10 | Sale Item |
| | it luggage Intervolve 3 Piece Hardside 8 Wheel Expandable Spinner, Black, 3 Pc Set | $197.67 | Sale Item |
| | it luggage Duo-Tone 3 Piece Softside 4 Wheel Spinner, Peach/Sea Teal, 3 Pc Set | $211.40 | Sale Item |
Attractions | Inns | Resorts | Hotels
Rental Homes | Real Estate | Restaurants
Camping | Business | Classified