Vermont Antique Mall
Finding Vintage Treasure in Quechee Gorge Vermont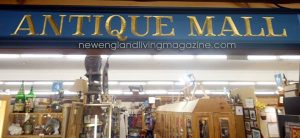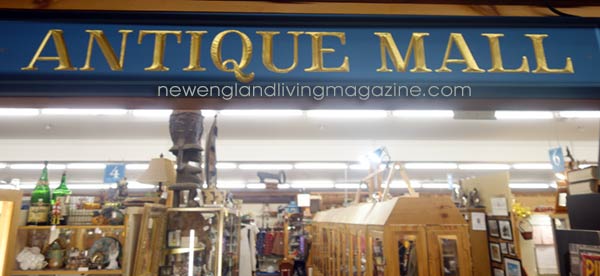 Vermont is known for its spectacular fall foliage, scenic beauty, and hidden treasures. Vermont is also famous for its wonderful antique shopping. So as you make your way north to witness the great foliage scenery this fall don't forget to explore the amazing Vermont Antique Mall, in the heart of Quechee Gorge Village.
Quechee Gorge Village is near Quechee State Park and the scenic Quechee Gorge –  located just minutes from White River Junction, Woodstock, Norwich, and Hanover, NH. Just take US Rte 4 West off I-89, travel west towards Quechee, VT and you will find the Vermont Antiques Mall in the Quechee Gorge Village – it will be on the right-hand side of the road if you are traveling west on Route 4.
Antique Shopper's Dream
The Vermont Antique Mall has the area's largest assortment of antiques, vintage items, clothing, tools, glassware, and collectible treasures of all kinds. This place is an ever-changing picker's paradise with two floors and over 17,000 square feet of unusual finds from dozens of Antique Dealers. The Vermont Antique Mall is a multi-dealer shop with a variety of theme-specific dealers.  You'll find Booths have been expanded and new collectible dealers and antique shops are coming in daily. There's always a new surprise with more dealers coming in daily.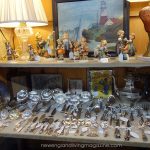 Business Opportunity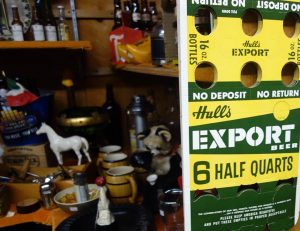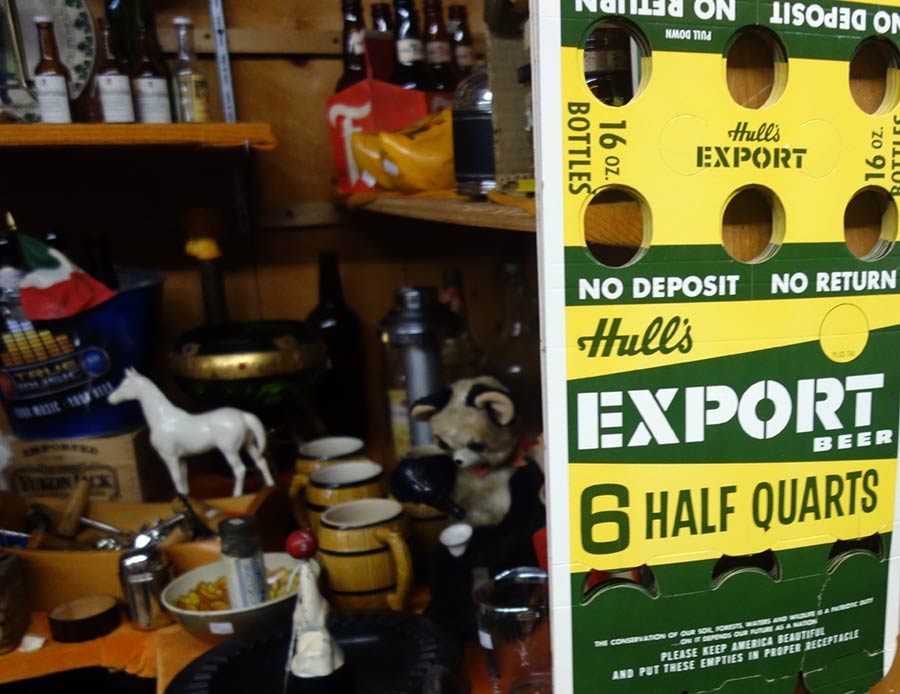 If you have an antique or collectible collection and would like information about becoming an Antique Dealer at the Vermont Antique Mall contact them for information. Antique Booth rentals are available in various sizes and the traffic is always busy. Vermont Antique Mall dealers maintain their booths which means you will be browsing through hundreds of dealer's booths and the merchandise changes daily.
Vintage Shopping Mall
Restore, revive, re-use and re-live – a browse in the Vermont Antique Mall is a fantastic way to spend a few hours vintage shopping. You'll find furniture, some good, some in need of a bit of TLC. Cast iron in shapes you have never seen before. Vintage, timeless, Pyrex bake-ware in the colors of the 50's and 60's. Estate jewelry for costume wear, semi-precious stones, and metals. Vintage clothing to go with your style. Collectors books, every color of glassware, dishing, pink elephants, and just so much more. Vintage is in and they have vintage treasures waiting for you.
The best thing about Vermont Antique Mall is the overall appeal of merchandise for men, women, and children. There are antique hand tools, toys, glassware, art, so much to offer that you could (and we did) browse for hours. An item or an entire booth will capture your attention.  If you are looking for a specific style or item, just ask. The knowledgeable staff is always ready to help you find exactly what you are looking for and will help "put the word out" to their dealers and collectible suppliers.
Vermont Antique Mall is easy to find and offers free parking. All major credit cards are accepted. The Vermont Antique Mall is open daily 10:00 AM – 5:00 PM and is located in the Quechee Gorge Village, 5573 Woodstock Rd., Quechee, VT 05059. Reach them by telephone at 802- 281-4147 visit www.vermontantiquemall.com. This is simply a sensational and diversified antique mall shopping center worth a special visit.
Contact us for information about featuring your business in New England Living Magazine. We share the Best of New England with the world.


Vermont Antique Mall, 5573 Woodstock Road, Quechee, VT 05059 | 802 281-4147
Located in the heart of Quechee Gorge Village, you'll find our 17,000 square foot barn filled with antiques, vintage and collectable treasures. Come see the area's largest selection, with hundreds of dealer booths and new stock daily. Nearby eateries and seasonal events make this a "must see" for all ages. Shop where the dealers shop! Open daily 10am – 5pm.
Visit Vermont Antique Mall Website
---
For further information visit the Quechee, VT page in Vermont Living.

Attractions | Inns | Resorts | Hotels
Rental Homes | Real Estate | Restaurants
Camping | Business | Classified
---