Waterfront dining on the Maine coast where you dine overlooking the Piscataqua River. The perfect view for a Colossal Bloody Mary with Lobster and Shrimp or a Raspberry Lemon Drop made with raspberry puree. So incredible. We also selected Maine Clam Chowder, after all, Clam Chowder and Lobster are traditional Maine Fare. Creamy, loaded with sweet, tender clams and potato, just perfect. Welcome to Warren's Lobster House. Contact us for information about featuring your business in NE Living Magazine.
Dining in Southern Maine: Warren's Lobster House
Warren's Lobster House
1 Water Street / U.S. Route 1, Kittery, Maine 03904 | 207-439-1630,
Kittery, ME 04090

Next the salad bar with over 60 items to choose from. This salad bar is amazing. Fresh greens with all the fixing, mustard pickles, baked beans, pasta and potato salad, warm rolls, artichokes, olives, and of course Warren's famous pumpkin bread.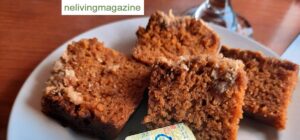 This pumpkin bread is outstanding, (and can be ordered online too). Warren's has a cookbook with all their famous items in it. Try the house-made Dill salad dressing. Really good.
A great feature of Warren's extensive menu is the sizes and portions. I ordered the baked stuffed shrimp that included the salad bar. My partner ordered, "The Vacationland" which can with the chowder, salad bar, a quarter-pound lobster roll, and the lobster wontons with dipping sauce and fries. The shrimp were large and the seafood stuffing excellent.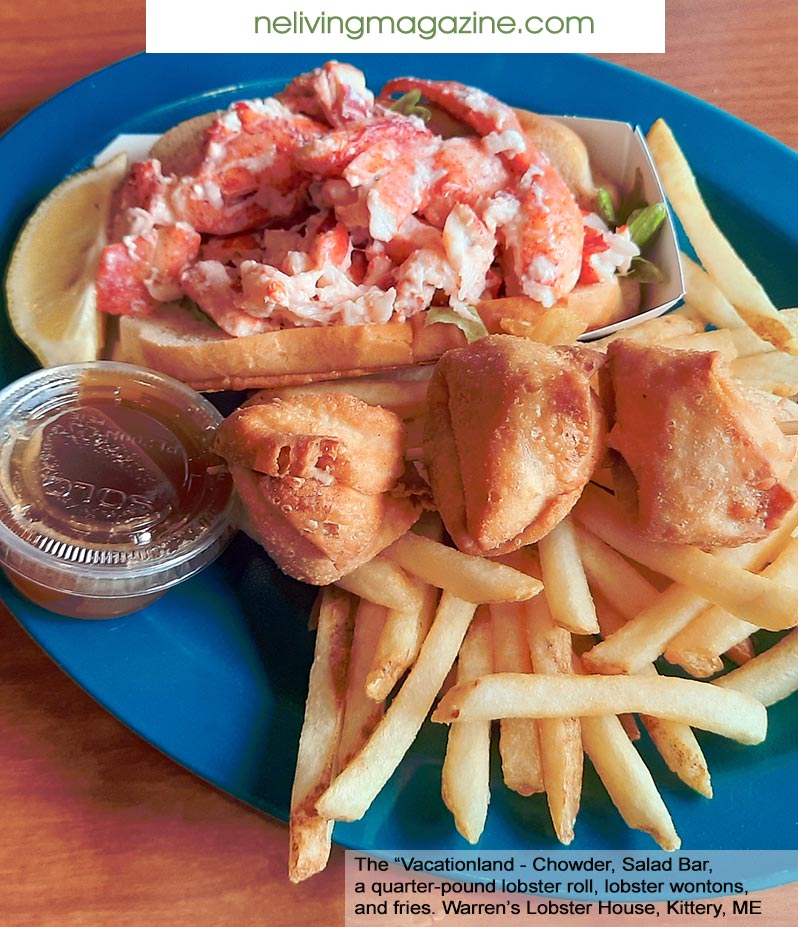 A perfect match with my loaded plate from the salad bar. The large portion of food with the lobster roll made this a meal and a half. The lobster was sweet and tasty,  and lobster wontons crispy and filled with a cream cheese lobster, and the fries were very good. We were very full.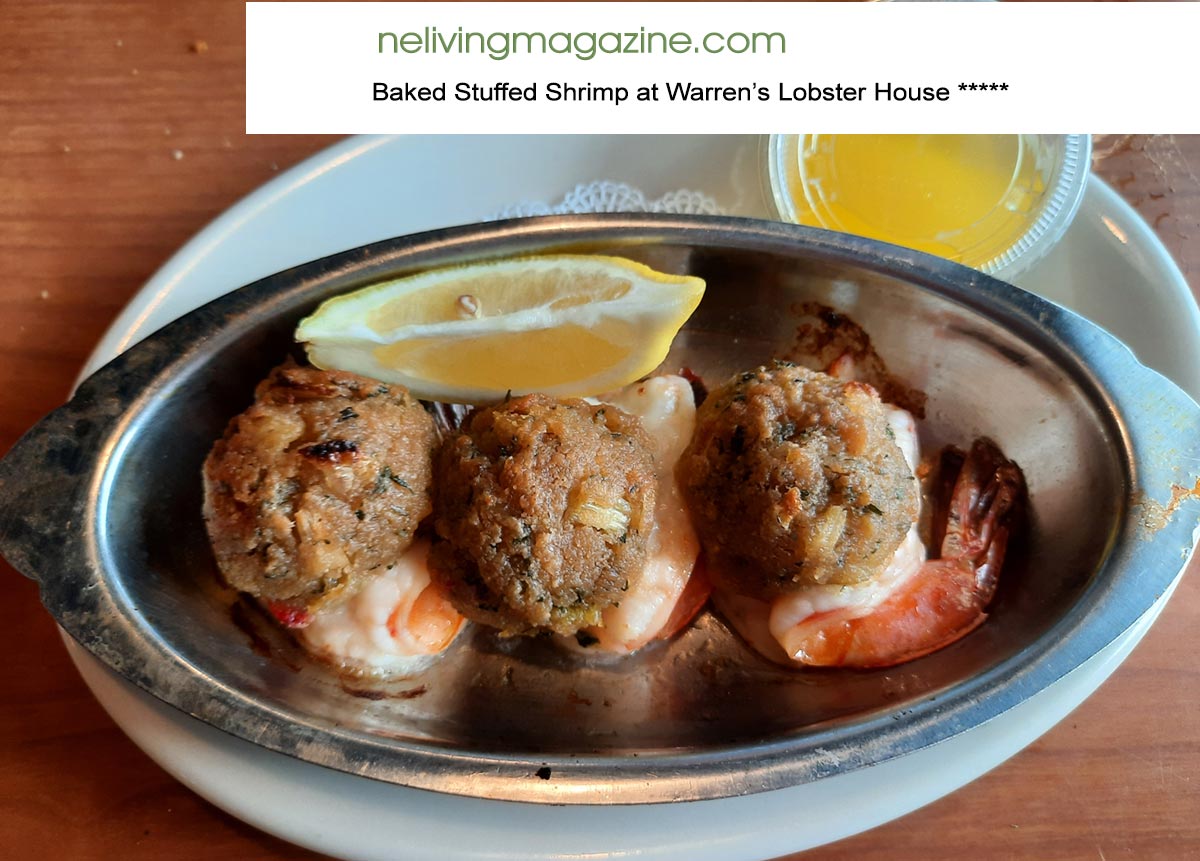 But, not too full that we couldn't hear about desserts. Wild Maine blueberry pie, sundaes, brownie sundaes, Whoppi Pies, and Indian Pudding. Indian pudding is a favorite in our family and this did not disappoint. Served warm with vanilla ice cream. A definite share.
From start to finish the entire experience was fantastic. The waitstaff and hostesses were top-notch. The chefs, bartender(s), and support staff talented and professional. You will feel very welcomed at Warren's and you will also be well fed. Stop by their gift shop on the way out and take home a piece of Maine. Thank you for mentioning "found you online at New England Living Magazine.
For further information visit https://lobsterhouse.com.


Warren's Lobster House, 11 Water Street / U.S. Route 1, Kittery, Maine 03904 | 207-439-1630
Warren's is a "destination restaurant" known far and wide. All entrees on our extensive menu include the "Seacoastís Finest Salad Bar" featuring over sixty items. Warren's offers the areaís largest selection of lobster entrees along with great seafood, steak and chicken specialties served in a comfortable and casual family atmosphere. Free valet parking service is provided "in season".
Visit Warren's Lobster House - Kittery, ME
---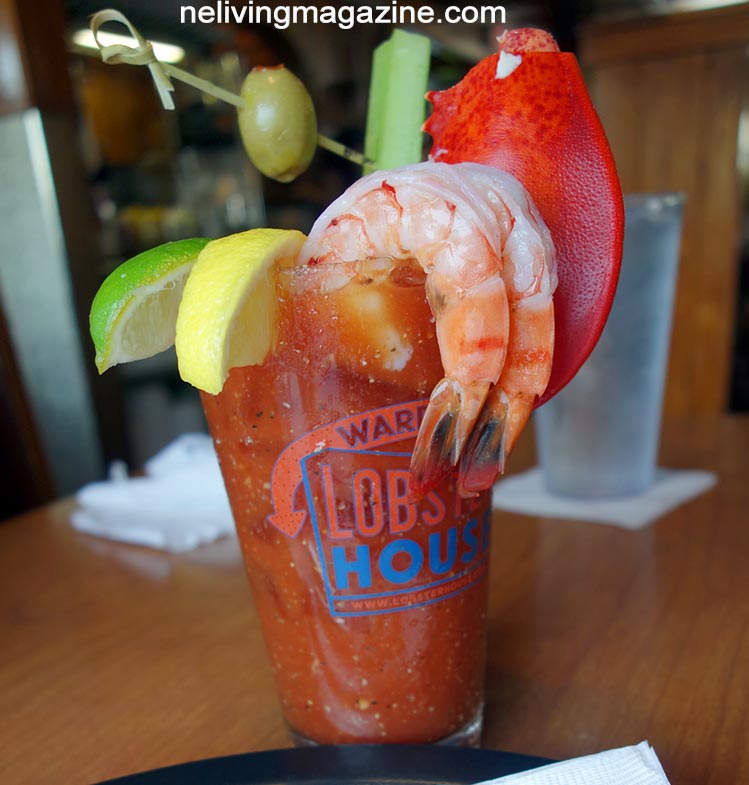 Attractions | Inns | Resorts | Hotels
Rental Homes | Real Estate | Restaurants
Camping | Business | Classified