​New England Fall Foliage Vacations
Exploring the Spectacular Fall Foliage: New England's Top Destinations
Ten Top New England Fall Foliage Destinations
As the warm embrace of summer gradually gives way to the crisp embrace of autumn, New England transforms into a mesmerizing tapestry of vibrant colors. The region's breathtaking fall foliage is a spectacle that draws countless travelers seeking to immerse themselves in the beauty of nature. From the rugged mountains to the serene coastlines, New England offers a multitude of destinations to experience the magic of autumn. Let's embark on a journey through some of the most sought-after fall foliage destinations in this enchanting corner of the United States collectively known as "New England".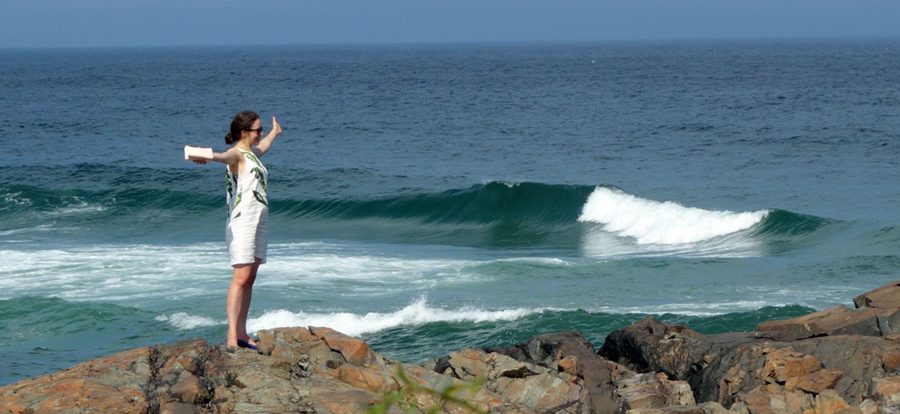 South Maine Coast: Where The Atlantic Ocean Meets Autumn Hues
The South Maine Coast is a treasure trove of scenic beauty, boasting a unique blend of ocean vistas and autumn foliage. Coastal towns like Kittery, Wells, Kennebunkport, and Ogunquit come alive with fiery reds, glowing oranges, and golden yellows. As you stroll along the charming streets and scenic shorelines, you'll be treated to a picturesque view where colorful leaves gracefully meet the azure waters of the Atlantic Ocean.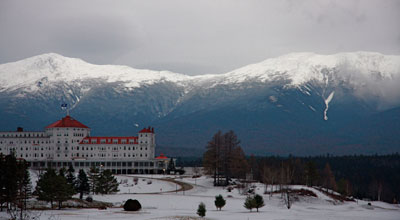 The White Mountains of NH: Majestic Peaks and Vibrant Valleys
The White Mountains of New Hampshire offer an unparalleled fall foliage experience. The rugged peaks and deep valleys are adorned with a kaleidoscope of colors, creating a breathtaking panorama. Visitors can take the Kancamagus Highway, often referred to as "The Kanc," to the Mount Washington Valley and witness an unforgettable spectacle as they wind through towering forests and alongside pristine rivers, all under the watchful gaze of Mount Washington. These Mount  Washington Valley Inns will provide relaxing and comfortable accommodations.


Western Maine: Tranquil Lakes and Rustic Charm
Western Maine, with its tranquil lakes and quaint towns, provides an idyllic setting for fall foliage enthusiasts. The Rangeley Lakes Scenic Byway and Androscoggin River Valley offer a captivating journey through a landscape painted in warm autumn hues. The peaceful ambiance of the lakeside communities perfectly complements the natural beauty of the changing leaves. Stay in Bethel or Rumford, Maine.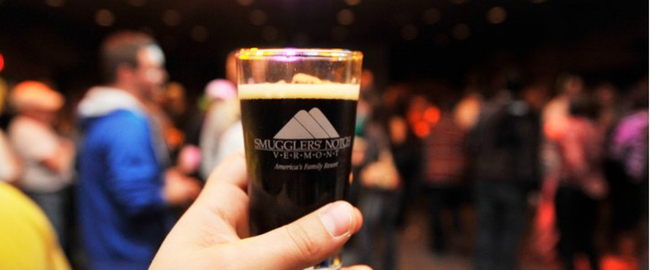 Smugglers' Notch Resort: America's Family Resort
Tucked away in Jeffersonville, in Vermont's Green Mountains, Smugglers' Notch Resort is a hidden gem that showcases the true essence of fall. The resort's pristine surroundings become a vibrant masterpiece during autumn, inviting visitors to hike, bike, or simply take in the stunning vistas. The dense forest canopy transforms into a riot of colors, making this destination a haven for leaf peepers.
Arlington, VT: Quaint Village Charms
Arlington, a charming Vermont village, offers an authentic New England fall experience. The town's historic architecture is accentuated by the surrounding autumn foliage, creating an enchanting atmosphere. Whether you're exploring Vermont covered bridges or enjoying a leisurely stroll, Arlington's picturesque streetscape provides a serene backdrop for the fall season.
Holyoke, MA: Where Heritage Meets Nature
Nestled along the Connecticut River, Holyoke combines its industrial heritage with the splendor of fall foliage. Mount Tom State Reservation offers panoramic views of the surrounding landscape, revealing a mesmerizing blend of urban and natural beauty. The vibrant leaves provide a stunning contrast to the city's historic mills and architecture.
Branford, CT: Coastal Beauty in Southern Connecticut and Autumn Delights
Branford, located along the Connecticut shoreline, offers a unique fall foliage experience with a coastal twist. As the leaves change, the town's waterfront takes on a new allure. Visitors can enjoy scenic drives along Route 146 or take a relaxing stroll on the Thimble Islands' trails to witness the captivating marriage of ocean and autumn colors.
Lake Champlain Islands: Serenity Amidst Colors
The Lake Champlain Islands in Vermont provide a serene escape from the hustle and bustle of daily life. This tranquil setting becomes even more enchanting as fall arrives, transforming the islands into a canvas of autumnal beauty. From North Hero to Isle La Motte, each island boasts its own unique charm and stunning vistas.
Stowe: Quintessential Vermont Charm
Stowe, often referred to as the "Fall's Color Capital," is a quintessential Vermont destination for leaf peeping. Nestled within the Green Mountains, this charming town offers a perfect blend of outdoor adventures and cultural experiences. The iconic Stowe church steeple against a backdrop of fiery foliage is a sight that embodies the essence of a New England autumn.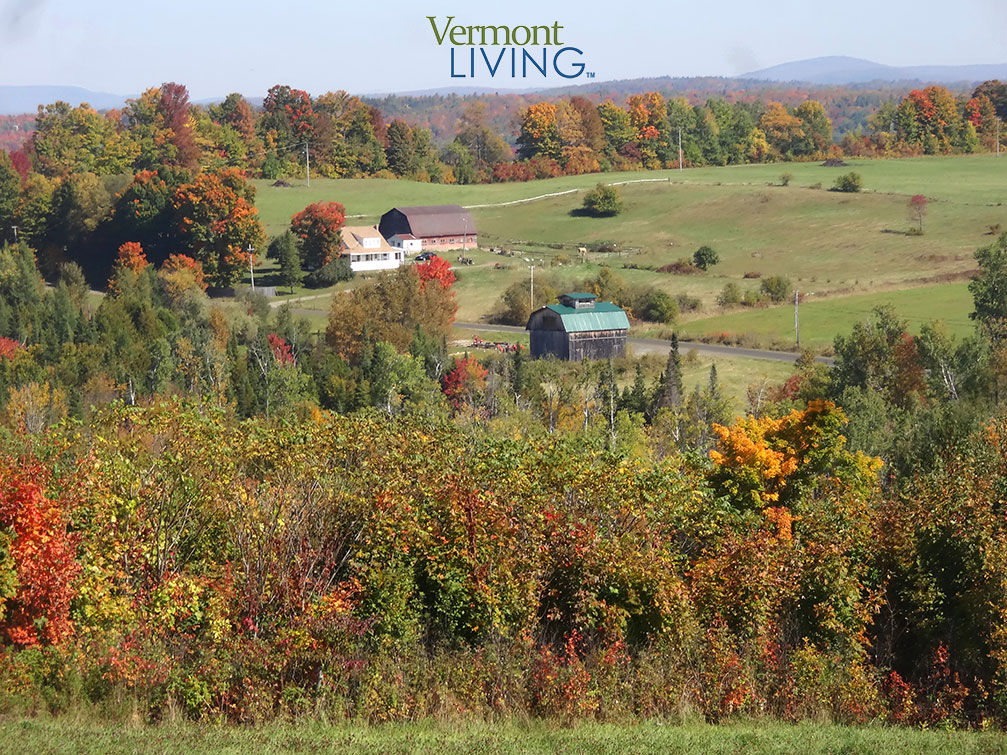 Northeast Kingdom: Untamed Wilderness and Autumn Splendor
The Northeast Kingdom of Vermont is a region characterized by its untamed wilderness and unspoiled beauty. Here, the fall foliage is nothing short of extraordinary. The landscape of rolling hills, expansive forests, and tranquil lakes is transformed into a symphony of colors that envelops visitors in a sense of wonder. Stay in East Burke, St. Johnsbury, or Montgomery to experience Vermont's Northeast Kingdom.
As the summer sun gives way to the crisp embrace of autumn, New England emerges as a haven for those seeking a symphony of colors. These destinations, each unique, offer the perfect canvas to witness nature's breathtaking transformation. Whether you're savoring the coastal charm, exploring the majestic mountains, or immersing yourself in quaint villages, the fall foliage destinations of New England promise an unforgettable journey into the heart of autumn's magic.
Contact us for information about featuring your business in New England Living Magazine.
NEW ENGLAND  GIFTS – SHOP 24/7 at FREE WORLD MALL

| Photo | Title | Price | Buy |
| --- | --- | --- | --- |
| | Stowe Vermont Vintage Retro Skiing Hoodie Sweatshirt | $39.99 | Sale Item |
| | White Mountain Puzzles I Love Vermont - 1000 Piece Jigsaw Puzzle | $19.99 | Sale Item |
| | Squiddy Stowe Vermont - Vinyl Sticker for Car, Laptop, Notebook (5" Tall) | $5.99 | Sale Item |
| | Stowe Vermont VT vintage State Athletic style T-Shirt | $19.99 | Sale Item |
| | Totally Bamboo A Slice of Life Vermont State Serving and Cutting Board, 11" x 8.75" | $14.99 | Sale Item |
| | Art Studio Company Hand Painted Glass Christmas Ornament - Covered Bridge Vermont | $22.99 | Sale Item |
| | Stowe, Vermont - USA Ski Resort 1980s Retro Sweatshirt | $36.99 | Sale Item |
| | LPF USA Green Oval Stowe Vermont Sticker (Decal Snow ski) | $4.95 | Sale Item |
| | Stowe Vermont Fall Leaf T-Shirt, Autumn Foliage Vermont Tee | $16.99 | Sale Item |
| | Stowe Vermont VT Vintage Graphic Retro 70s Pullover Hoodie | $31.99 | Sale Item |
| | Stowe Vermont Skiing Mountains Stowe VT Moose Long Sleeve T-Shirt | $22.99 | Sale Item |
| | Stowe Vermont Apres Ski Giclee Art Print Poster from Illustration by Illustrator Sassan Filsoof 12" x 18" | $21.95 | Sale Item |
| | Stowe, Vermont - USA Ski Resort 1980s Retro Pullover Hoodie | $41.99 | Sale Item |
| | Tin Sign Vintage Chic Art Decoration Poster Stowe Vermont ski Snow Winter Sports Gondolas for Home Bar Cafe Farm Store Garage or Club 12" X 8" | $7.08 | Sale Item |
| | Stowe Vermont VT Vintage Established Sports Design Pullover Hoodie | $31.99 | Sale Item |
| | JB Print Stowe Vermont Vinyl Decal Sticker Car Waterproof Car Decal Bumper Sticker 5" | $4.95 | Sale Item |
| | Stowe Vermont Vintage Mountains Souvenir Gift Pullover Hoodie | $32.90 | Sale Item |
| | Stowe Vermont Vermont VT T Shirt Vintage Hiking Mountains Te | $16.99 | Sale Item |
| | Stowe Vermont VT Vintage Graphic Retro 70s T-Shirt | $16.99 | Sale Item |
| | Stowe Recreation Path Vermont USA Christmas Ornament Travel Souvenir Personalized Christmas Tree Pendant Hanging Decoration | $12.88 | Sale Item |
| | Stowe Vermont VT Vintage Athletic Sports Design Long Sleeve T-Shirt | $22.99 | Sale Item |
| | SIGNCHAT Stowe Vermont Vt Ski Skiing Mount Mansfield Vintage Poster Steel Sign Home Decor Outdoor Decoration Props Plaque Sign 8x12 inch | | Sale Item |
| | Stowe Vermont VT Vintage Sports Design Red Print Pullover Hoodie | $31.99 | Sale Item |
| | LevvArts - Animal Canvas Wall Art Cow Picture Black and White Cattle Photo Painting Prints Home Kitchen Living Room Wall Decoration | $54.99 | Sale Item |
| | Vermont Gift - Stowe Pullover Hoodie | $34.99 | Sale Item |
| | Stowe Vermont Winter Snowflake Blue Lettering T-Shirt | $22.99 | Sale Item |
| | Stowe Vermont Vintage Mountains Souvenir Gift T-Shirt | $14.90 | Sale Item |
| | Stowe, Vermont - USA Ski Resort 1980s Retro Long Sleeve T-Shirt | $27.99 | Sale Item |
| | Stowe Vermont SkiLift Graphic Vintage T-Shirt | $22.99 | Sale Item |
Attractions | Inns | Resorts | Hotels
Rental Homes | Real Estate | Restaurants
Camping | Business | Classified
---