Green Living: Natural Organic Bedding
Live Green and Sleep Green on a 100% pure and natural mattress and rest easy knowing that living healthy and green never felt better. Share your New England green business products and services with us. Contact us for information about featuring your "green" New England business in NE Living Magazine.
Sweet Organic Dreaming! Creating a chemical free sanctuary in the bedroom
By Jessica Goldblatt Barber; Owner/Operator Interiors Green, a Green Living store in New Hampshire.
We spend over a third of our lifetimes in the bedroom. Sleep is a time for our bodies to heal, renew, and rejuvenate. Considering how critical good sleep and rest is to good health, if you're going to make one room in the house as chemical free as possible, make it your bedroom.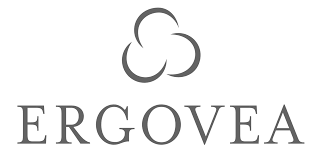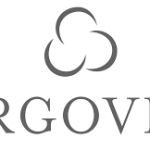 Start by clearing your bedroom of clutter and unwanted goods. There should be no work-spaces, electronics or exercise equipment in view—remember a bedroom is for rest and rejuvenation.
When redecorating, paint with natural paints or clay plasters—they have a wonderful feel, are easy to work with, and actually improve indoor air quality. Use natural fiber curtains such as cotton, hemp, wool or silk. If replacing floors keep in mind that many carpets off gas chemicals for a period of time. Some better choices are natural fiber carpets, wood, cork, and stone. Avoid the plastics and vinyls that many floors are made of.
Now, let's talk about where you snuggle up to get your zzzzz's. Did you know that choosing an organic mattress is one of the best ways to significantly make a difference in reducing your overall chemical exposure? This is especially true for new babies and children. In addition, they offer a superior sleep surface, so it is little wonder that Organic mattresses are the fastest growing sector in the mattress industry.
We'd like to help explain the key differences between organic vs. conventional mattresses:
There are two main types of organic mattress options: organic cotton and wool innerspring and natural latex foam.
Natural Latex foam mattresses are similar in performance and price to Temper-pedic – type mattresses, but unlike their synthetic, chemical-laden counterpart, are made from naturally occurring, sustainably harvested sap from rubber trees. Natural Latex is mold, mildew, dust mite and bed bug resistant. It is perfect for those with allergies, pressure point problems, or sensitivities. Latex mattresses are often recommended by chiropractors for persons with back and sleep issues as they gently give and cradle the body, for people who love a super soft mattress there are choices of toppers to create a pillow like top. Transfer of motion (when the person next to you moves around) is very limited so they are really wonderful for couples if one is a light sleeper and wakes up with motion.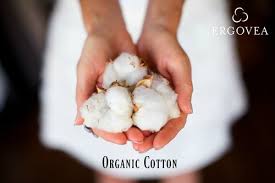 Organic innerspring mattresses are constructed like conventional mattresses, but without the one and a half pounds of chemicals that are typically used in one non-organic mattress. They are made with organic cotton and/or wool. Organic cotton is chemical free, and looks and feels wonderful. Wool is naturally flame retardant, meets the strictest California standards. It is antibacterial, dust mite resistant, regulates your body temperature – keeping you warm in the winter and cool in the summer. Innerspring mattresses are usually less expensive the natural latex foam.
Additionally, most organic mattresses are still very much cottage industry and often made in small factories in the USA, using USDA Organic Cotton and/or organic USA produced wool. While it may not be the deciding factor in choosing an organic mattress, purchasing USA made goods benefits our economy as well.
In contrast, conventional, non-organic mattresses are constructed of highly flammable petroleum based foams and other artificial materials. They are soaked and sprayed with in an average of one and a half pounds of chemicals per mattress, including flame retardants, fungicides, herbicides, and stain guards. Many of these chemicals are known carcinogens and have been now been banned in Europe and are slowly beginning to be banned in the U.S. as well (as in the case of Btbb flame retardants, which are no longer allowed to be used as of 2005). These many chemicals off gas over time and we breathe them in while we sleep. Studies have shown that these chemicals may even contribute to SIDDS.
Conventional mattresses also have a greater environmental impact. The plastic foams they are made of take hundreds of years to breakdown. In contrast, the natural materials in an organic mattress will gently compost and give nutrients to soil.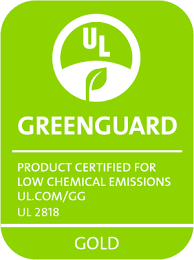 The facts are readily available, yet despite what we know about the harmful effects of chemicals, standard industry practices and laws to protect us remain slow to change. But there is good news: we all have the most powerful tool at our fingertips: our wallets! Do a bit of research before purchasing things for your home, and when possible, select the safer alternative. Safer, greener alternatives become more available as consumers demand them, and more affordable as supply and competition grows. We can create a healthier home and planet, one smart choice at a time!
Include Me shortcode: file not found
---
Attractions | Inns | Resorts | Hotels
Rental Homes | Real Estate | Restaurants
Camping | Business | Classified