Exploring Western Maine: Your Gateway to Adventure, Tranquility & Outdoor Fun
Welcome to Western Maine. This is the ideal place to escape the everyday hustle and immerse yourself in the enchanting world of Western Maine, a destination that seamlessly blends outdoor escapades, cultural experiences, and a serene atmosphere. From the captivating Maine Lakes and Mountain Region to the hidden gems of Woodstock and the excitement of Oxford Casino, this area promises a vacation that caters to your every whim. Discover the allure of Lake Christopher and Bryant Lake, the charm of Rumford, and the annual events that make Western Maine a year-round playground.

Maine Lakes and Mountain Region: A Natural Wonderland
Envision a landscape where azure lakes mirror lush forests and rugged mountains—welcome to the Maine Lakes and Mountain Region. Here, the call of adventure beckons with hiking trails, kayaking routes, and fishing spots that will delight outdoor enthusiasts. Sebago Lake, Lake Christopher, in Bryant Lake offer opportunities for boating, swimming, and lakeside relaxation, while Grafton Notch State Park boasts dramatic scenery and hiking paths that lead to waterfalls, rocky cliffs, and breathtaking vistas.
Woodstock, ME: A Quaint Retreat
Nestled in Western Maine's embrace, the town of Woodstock exudes New England charm. Step into a world where historic buildings line the streets and friendly faces greet you at every turn. Explore local shops, savor homemade treats, and enjoy the slower pace of life that Woodstock offers. The town's proximity to both lakes and mountains ensures that outdoor adventures are just a stone's throw away.
Lake Christopher and Bryant Lake: Hidden Treasures
Lake Christopher and Bryant Lake, tucked away in the heart of Western Maine, offer secluded oases for those seeking tranquility. Whether you're angling for fish on a peaceful morning or simply yearning for a lakeside picnic, these lesser-known gems provide the perfect setting for relaxation. Unwind amidst the serene beauty of the lakes, surrounded by nature's soothing embrace.
Rattle River Trail – White Mountain National Forest Hikes
This popular trail affords exceptional views. Free parking on US Route 2 and hike into the Maine woods part of the White Mountain National Forest in northwestern Maine.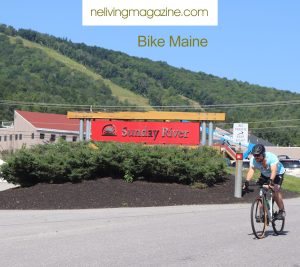 Sunday River: Year-Round Adventures
Sunday River provides miles of hiking and biking trails. Bring your ATV or rent an electrical-assisted bicycle and get outdoors. Winter skiing is among the best in the east and the nightlife is livelier than ever with legalized recreational cannabis outlets nearby for consenting adults.
Oxford Casino: A Chance for Excitement
For those seeking a different kind of thrill, Oxford Casino beckons. Test your luck at a variety of table games or try your hand at the latest slot machines. Whether you're a seasoned gambler or a curious newcomer, Oxford Casino offers an evening of entertainment and excitement in the heart of Western Maine. They'll check your I.D. at the door so have your license ready when you walk in.  There's plenty of free and easy parking in the lot, or use the Valet Parking attendant when you enter.
Rumford: Where Culture Meets Wilderness
Rumford is a charming town that seamlessly blends cultural heritage with outdoor exploration. Wander through historic streets, where architectural treasures stand as a testament to the past. Venture into the surrounding wilderness to experience the natural beauty that defines Western Maine, whether by kayaking down the Androscoggin River or hiking along scenic trails.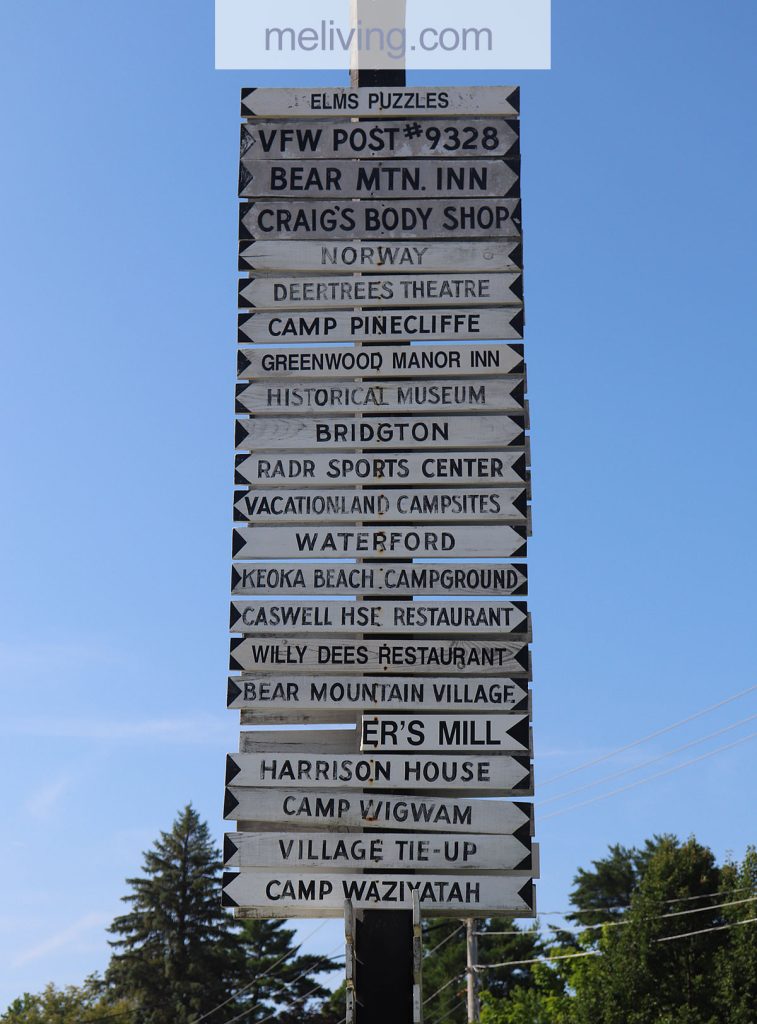 Bethel: A Charming Village with scenic views in every direction
Annual Events: Celebrate the Seasons
Western Maine comes alive with annual events that celebrate its unique character. From the vibrant River Valley Balloon Festival in Rumford, where colorful hot air balloons grace the sky, to the Fryeburg Fair, one of Maine's largest agricultural fairs, each season brings festivities that connect locals and visitors alike. Experience the magic of winter during the Maine Pond Hockey Classic and embrace the holiday spirit at the Christmas Prelude in Woodstock and Kennebunkport.
Western Maine is a destination where every corner reveals a new adventure, whether you're exploring its lakes and mountains, savoring the charm of small towns, testing your luck at the casino, or immersing yourself in its rich culture. From Woodstock to Oxford to Sunday River, Lake Christopher to Rumford, the River Valley region of Western Maine beckons with open arms and promises a vacation that will linger in your memories for years to come.


The Bethel Inn Resort & Suites, On The Common, 21 Broad Street, Bethel, ME 04217 | 207-824-2175
Embrace the scenic beauty of Maine's White Mountains at Bethel Inn & Resort. A 1919 year-round family resort with fully updated traditional guest accommodations complemented with fully equipped townhomes and 200 acres of resort amenities. Breakfast is served daily in the Main Dining Room. Craft brews and handcrafted cocktails and more in the comfortable Millbrook Tavern & Grille. Award-winning 18-hole championship golf course, health club with an outdoor heated pool, fitness center, and saunas. Miles of biking trails right here at the resort.
Visit Bethel Inn Resort & Suites - Bethel, ME
---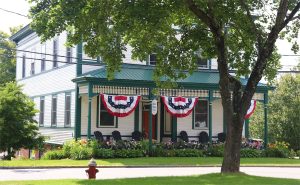 THE BETHEL INN RESORT / BETHEL MAINE
On The Common, 21 Broad Street
Bethel, ME 04217 | 207-824-2175
Contact us for information about featuring your business in New England Living Magazine.
Attractions | Inns | Resorts | Hotels
Rental Homes | Real Estate | Restaurants
Camping | Business | Classified