New England Summer Vacations
New England for your Summer Getaway Destination Vacation
New England is truly a Four-Season Vacation Destination
New England Summer Vacation Destinations
Planning a summer getaway? Look no further than the picturesque region of New England. With its charming coastal towns, breathtaking mountain landscapes, and vibrant cities, New England offers a diverse range of vacation destinations to suit every traveler's taste. This article will explore the top searched New England summer vacation destinations in each state. From the Southern Maine Coast's Kittery, York, and Wells to Cape Cod in Massachusetts, the White Mountains of New Hampshire with Jackson Village, Lake Champlain Island, Stowe in Vermont, as well as Manchester, Burlington, Woodstock, and the Northeast Kingdom in Vermont, we will delve into the various summer activities, attractions, and things to do in these destinations. Additionally, we'll provide helpful travel tips, packing suggestions, and recommendations for finding lodging. Let's embark on a memorable New England summer adventure!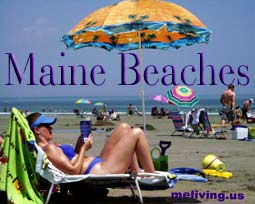 Maine – Southern Coast:
The Southern Coast of Maine beckons beach lovers with its pristine sandy shores, charming coastal towns, and delicious seafood. Explore the historic town of Kittery, known for its outlet shopping and scenic harbor. Discover the scenic beauty of York with its picturesque lighthouses and visit the famous Nubble Light. Don't miss Wells, a classic beach town offering miles of sandy beaches, nature reserves, and family-friendly attractions.
Massachusetts – Cape Cod:
Cape Cod, a hook-shaped peninsula in Massachusetts, is a quintessential summer destination. Its quaint villages, beautiful beaches, and charming lighthouses exude a timeless coastal charm. Explore the historic town of Provincetown, go whale watching off the coast, or simply relax on the sandy shores. Cape Cod also offers excellent biking trails, nature walks, and picturesque golf courses.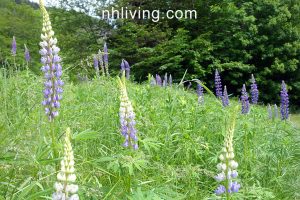 New Hampshire – White Mountains, Franconia, Hampton, New London, North Conway, and Jackson Village:
For outdoor enthusiasts and nature lovers, the White Mountains of New Hampshire are a dream come true. Home to Mount Washington, the tallest peak in the Northeast, this region offers breathtaking scenery, hiking trails for all skill levels, and opportunities for camping, fishing, and wildlife spotting. Don't miss exploring the scenic Kancamagus Highway, a 34.5-mile stretch of road renowned for its stunning foliage in the fall. Jackson Village, nestled in the White Mountains, offers a charming New England experience with its covered bridges, scenic trails, and quaint inns.
Vermont – Manchester, Northeast Kingdom, Lake Champlain Islands, and Stowe:


Venture into Vermont and discover the beauty of Manchester, the Northeast Kingdom, Lake Champlain Island, and Stowe. Manchester is known for its upscale shopping outlets, historic sites, and picturesque landscapes. The Northeast Kingdom offers a more tranquil experience with its charming villages, rolling hills, and pristine lakes. Lake Champlain Island provides a serene island getaway with its beautiful beaches, outdoor recreational activities, and stunning lake views. Stowe, nestled in the Green Mountains, is a popular destination for outdoor enthusiasts and adventure seekers. Known for its world-class ski slopes, Stowe also offers a wide array of summer activities. Hike the famous Mount Mansfield, go mountain biking along scenic trails, or enjoy a leisurely stroll through the charming town center filled with quaint shops and restaurants.
Maine – Kittery, York, Alfred, Kennebunkport, Ogunquit, and Wells:
The coastal towns of Kittery, York, and Wells in Maine offer a perfect summer retreat with their beautiful beaches, coastal scenery, and rich maritime history. Explore the vibrant town of Kittery with its outlet shopping, charming boutiques, and waterfront dining. In York, visit the iconic Nubble Light and enjoy scenic walks along Long Sands Beach or Short Sands Beach. Wells entices visitors with its long sandy beaches, nature preserves, and family-friendly attractions like the Wells National Estuarine Research Reserve.
Summer Activities, Attractions, and Things to Do:
Apart from the specific highlights of each destination mentioned above, New England as a whole offers a wide range of summer activities and attractions. From hiking and biking in picturesque landscapes to enjoying water sports and beach activities, there is something for everyone. Explore historic sites, visit local museums, discover our restaurants, indulge in delicious seafood, or embark on scenic drives to witness the region's stunning natural beauty. Attend summer festivals, farmers' markets, and outdoor concerts to experience the vibrant culture of New England.
Tips on Travel, Packing, and Finding New England Lodging:
Book in advance: New England is a popular summer destination – especially during the summer and fall foliage months, so it's advisable to book your accommodations well in advance to secure the best options.
Browse New England Living Magazine: For additional ideas, suggestions, and places to stay, including valuable insights into the region's attractions, dining, and lodging options.
Pack for variable weather: New England weather can be unpredictable, so pack layers and be prepared for changes in temperature and occasional rain showers.
Comfortable footwear: Whether you're exploring coastal towns, hiking trails, or wandering through charming villages, comfortable shoes are essential.
Embrace the local cuisine: Don't miss the opportunity to indulge in New England's famous seafood, maple syrup, Maine Blueberry Pie, and other regional delicacies.
New England's summer vacation destinations offer a delightful blend of natural beauty, cultural richness, and outdoor adventures. Whether you're seeking relaxation on sandy beaches, exploring charming coastal towns, or immersing yourself in the stunning mountain landscapes, New England has it all. From the ocean coastline to mountaintops, there are endless possibilities for a memorable summer getaway. Safe travels for an unforgettable adventure in the beautiful region of New England.
Contact us for information about featuring your business in New England Living Magazine.
NEW ENGLAND  GIFTS – SHOP 24/7 at FREE WORLD MALL

| Photo | Title | Price | Buy |
| --- | --- | --- | --- |
| | Stowe Vermont Vintage Retro Skiing Hoodie Sweatshirt | $39.99 | Sale Item |
| | White Mountain Puzzles I Love Vermont - 1000 Piece Jigsaw Puzzle | $19.99 | Sale Item |
| | Squiddy Stowe Vermont - Vinyl Sticker for Car, Laptop, Notebook (5" Tall) | $5.99 | Sale Item |
| | Stowe Vermont VT vintage State Athletic style T-Shirt | $19.99 | Sale Item |
| | Totally Bamboo A Slice of Life Vermont State Serving and Cutting Board, 11" x 8.75" | $14.99 | Sale Item |
| | Art Studio Company Hand Painted Glass Christmas Ornament - Covered Bridge Vermont | $22.99 | Sale Item |
| | Stowe, Vermont - USA Ski Resort 1980s Retro Sweatshirt | $36.99 | Sale Item |
| | LPF USA Green Oval Stowe Vermont Sticker (Decal Snow ski) | $4.95 | Sale Item |
| | Stowe Vermont Fall Leaf T-Shirt, Autumn Foliage Vermont Tee | $16.99 | Sale Item |
| | Stowe Vermont VT Vintage Graphic Retro 70s Pullover Hoodie | $31.99 | Sale Item |
| | Stowe Vermont Skiing Mountains Stowe VT Moose Long Sleeve T-Shirt | $22.99 | Sale Item |
| | Stowe Vermont Apres Ski Giclee Art Print Poster from Illustration by Illustrator Sassan Filsoof 12" x 18" | $21.95 | Sale Item |
| | Stowe, Vermont - USA Ski Resort 1980s Retro Pullover Hoodie | $41.99 | Sale Item |
| | Tin Sign Vintage Chic Art Decoration Poster Stowe Vermont ski Snow Winter Sports Gondolas for Home Bar Cafe Farm Store Garage or Club 12" X 8" | $7.08 | Sale Item |
| | Stowe Vermont VT Vintage Established Sports Design Pullover Hoodie | $31.99 | Sale Item |
| | JB Print Stowe Vermont Vinyl Decal Sticker Car Waterproof Car Decal Bumper Sticker 5" | $4.95 | Sale Item |
| | Stowe Vermont Vintage Mountains Souvenir Gift Pullover Hoodie | $32.90 | Sale Item |
| | Stowe Vermont Vermont VT T Shirt Vintage Hiking Mountains Te | $16.99 | Sale Item |
| | Stowe Vermont VT Vintage Graphic Retro 70s T-Shirt | $16.99 | Sale Item |
| | Stowe Recreation Path Vermont USA Christmas Ornament Travel Souvenir Personalized Christmas Tree Pendant Hanging Decoration | $12.88 | Sale Item |
| | Stowe Vermont VT Vintage Athletic Sports Design Long Sleeve T-Shirt | $22.99 | Sale Item |
| | SIGNCHAT Stowe Vermont Vt Ski Skiing Mount Mansfield Vintage Poster Steel Sign Home Decor Outdoor Decoration Props Plaque Sign 8x12 inch | | Sale Item |
| | Stowe Vermont VT Vintage Sports Design Red Print Pullover Hoodie | $31.99 | Sale Item |
| | LevvArts - Animal Canvas Wall Art Cow Picture Black and White Cattle Photo Painting Prints Home Kitchen Living Room Wall Decoration | $54.99 | Sale Item |
| | Vermont Gift - Stowe Pullover Hoodie | $34.99 | Sale Item |
| | Stowe Vermont Winter Snowflake Blue Lettering T-Shirt | $22.99 | Sale Item |
| | Stowe Vermont Vintage Mountains Souvenir Gift T-Shirt | $14.90 | Sale Item |
| | Stowe, Vermont - USA Ski Resort 1980s Retro Long Sleeve T-Shirt | $27.99 | Sale Item |
| | Stowe Vermont SkiLift Graphic Vintage T-Shirt | $22.99 | Sale Item |
Attractions | Inns | Resorts | Hotels
Rental Homes | Real Estate | Restaurants
Camping | Business | Classified
---