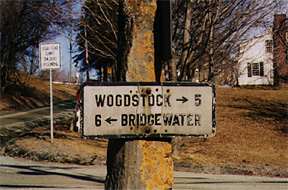 Social Distancing Vacations In New England
Stay healthy, stay safe, and still have fun with your friends and family by planning a Social distance vacation in Vermont, Maine, New Hampshire, Connecticut, Massachusetts, or Rhode Island.  The New England states are a connection to America's past. Rich in history, tradition, and scenery.  Each state offers its own beauty, cultural sites, museums, natural attractions, and places to explore.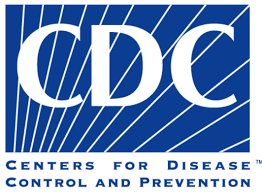 What's a social distance vacation? A getaway that is safe for you, your family, and your hosts. Plan activities that are compatible with social distancing and the latest CDC stay safe guidelines. Consider some of the following things-to-do on your social distancing vacation.
New England Social Distancing Vacation Activities
back roading
birdwatching
photography
swimming, or river or lake tubing
museum tours
Things to avoid include large group activities of ten or more people. Be courteous of others and wear a mask in public. Do not congregate, and wash your hands often.
Things to bring with you on your social distancing vacation include plenty of hand sanitizer, wash clothes, clean water, disposable face masks, sunglasses, headwear, disinfectant wipes, plastic bags, soap, and a smile – even if it is hidden behind your mask!
Thank you for visiting New England Living Magazine. Ask us about New England Social Distance Vacations, or to feature your business, contact us.
Featured New England Attractions


Sugarbush Farm, 591 Sugarbush Farm Road, Woodstock, VT 05091
Sugarbush farm is located on a 550 acre hilltop outside of Woodstock Village. Visitors watch cheese production, year round maple tours, sample Sugarbush Farm cheeses and other Vermont products, including; Maple Products and Honey. You can walk the nature trail, see farm animals, and best of all free admission. The farm is located 3 miles off US Route 4 on Hillside Road, across from the Taftsville Bridge, 3 miles east of Woodstock. The Farm Store is open daily from 9:00am to 5:00pm.
Visit Sugarbush Farm - Woodstock, VT
---


Mountain View Farm Animal Sanctuary, 3383 Darling Hill Rd., E. Burke, VT 05832 | 802-626-9924
Visit Mountain View Farm Animal Sanctuary in Vermont to see our rescued animals and please consider making a donation to help us care for them. If you share our love for animals and would like to get more involved with MVFAS we would love to welcome you as a volunteer. Volunteers join us on the farm or from their homes offering their time and services to the sanctuary.
Visit Mountain View Farm Animal Sanctuary
---


Robb Family Farm, 827 Ames Hill Road, Brattleboro, VT 05301 | 802-257-0163
Home of fine Vermont crafts. We produce the purest maple syrup you can find as well as a large assortment of fine hand-crafted treasures. Enjoy the scenic Vermont landscape and views from our shop. The Robb Family Country Shop is a family run business, consisting of a charming gift shop, farm events, mail order and baked goods by order. The shop is open throughout the year selling our own Vermont Maple Syrup, Vermont Maple Candy, Maple Syrup Party Favors, Gift Boxes, and Family Raised Beef. Sugarhouse Tours are offered year round.
Visit Robb Family Farm Website
---


Vermont Antique Mall, 5573 Woodstock Road, Quechee, VT 05059 | 802 281-4147
Located in the heart of Quechee Gorge Village, you'll find our 17,000 square foot barn filled with antiques, vintage and collectable treasures. Come see the area's largest selection, with hundreds of dealer booths and new stock daily. Nearby eateries and seasonal events make this a "must see" for all ages. Shop where the dealers shop! Open daily 10am – 5pm.
Visit Vermont Antique Mall- Quechee, VT
---


Petra Cliffs Climbing Center and Mountaineering School, 105 Briggs Street, Burlington, VT 05401 | 802-657-3872
Located in Burlington, Petra Cliffs is Vermont's premier indoor rock climbing facility and climbing school. Our gym features 8,500 square feet of climbing walls and bouldering for all abilities. Our programming, guiding, and instructional courses focus on individuals and groups of all ages.
Visit Petra Cliffs - Burlington, VT
---


The Dutton Berry Farmstands and Greenhouse, Route 30, Newfane, VT, Routes 11 & 30 in Manchester, VT, and Route 9 in West Brattleboro, VT | 802-365-4168
Dutton Berry Farmstands are well known for their Vermont grown produce and other unique local products. Fresh picked apples straight from our orchard are available throughout apple season. Stop in and pick up a jug of Dutton Berry Farm's fresh made apple cider, made from our home grown apples. Whether it is fresh farmer-grown fruits and vegetables, cider, Vermont maple syrup or plants, you'll enjoy visiting a true Vermont farm experience.
Visit Dutton Berry Farmstands- VT
---


Above Reality Inc. Hot Air Balloon Rides, 70 Essex Way, Essex, VT 05452 | 802-899-4007
Enjoy spectacular views of the Green Mountains, Lake Champlain, and the Adirondack mountains during a memorable balloon flight with our friendly and skilled staff. We'll whisk you above the ordinary and take you on a magical voyage above the treetops. All flights conclude with a champagne toast and VT cheese and fudge.
Visit Balloon Vermont Website
---

Alpine Adventures Zipline, 41 Main Street, Route 112, Lincoln, NH 03251 
Don't miss it! Spectacular Adventure Tours, Zip Tours, Canopy Tours winter and summer. Try the longest, highest and fastest Zipline Canopy Tour in New England. Aerial Fun Park and continual updates will keep Alpine Adventure Tours at the forefront of outdoor adventure in New England.
Visit Alpine Adventures Lincolon
---


Best Western White Mountain Resort, 87 Wallace Hill Road, Franconia, NH 03580 | 603-823-7422
A distinct New Hampshire hotel where great accommodations and low discounted hotel rates are always found! Unique and charming, this White Mtn lodging facility is guest friendly, clean, comfortable and affordable. For Leisure, Holiday, Vacation, Business, Conference, or for Tour Bus operators this Franconia - Littleton New Hampshire hotel is the place for you and your family to stay for your White Mountain vacation.
Visit Best Western White Mountain Resort - Franconia, NH
---


Polly's Pancake Parlor, 672 Route 17, Sugar Hill, NH 03585 | 603-823-5575
Polly's Pancake Parlor has been serving yummy home cooked meals for over 75 years. Enjoy a stack of Oatmeal Buttermilk, Buckwheat or Whole Wheat pancakes. Sit back and savor a waffle of your choice smothered in real New Hampshire maple syrup or come for lunch and have a slice of quiche made with local Harman's cheese. Shop for gifts, pancake mixes and NH Maple Syrup. Reservations taken on weekends.
Visit Polly's Pancake Parlor - Sugar Hill
---


Sandy Martin Gallery, 15 S. Main Street, Wolfeboro, NH 03894 | 603-569-9890.
The Sandy Martin Gallery offers a dockside, Main Street, destination fine art gallery on Lake Winnipesaukee in Wolfeboro. Original oil paintings, watercolors, photographs, custom prints, and bronze sculputure depict the beauty of the Lakes Region by the artists who love it.
Visit Sandy Martin Gallery Wolfeboro
---


rek'•lis brewing company, 2085 Main Street, Bethlehem, NH 03574 | 603-869-0167
Tiny brewery, big beers! Enjoy Craft IPA's, Great Food, Entertainment, Special Events. Check the website for specials. Thursday night Trivia. The never ending quest to quench the 'thirst', whether it's on a bike, skis, or in a glass. This it where the passion comes from, it's what rek'•lis is, this is us, and now it's you... .
Visit rek'•lis brewing company
---


Sandy Martin Gallery, 25 N. Main Street, Unit II, Wolfeboro, NH 03894 | 603-569-9890
The Sandy Martin Gallery offers a dockside, Main Street, destination fine art gallery on Lake Winnipesaukee in Wolfeboro. Original oil paintings, watercolors, photographs, custom prints, and bronze sculputure depict the beauty of the New Hampshire Lakes Region by the artists who love it.
Visit Sandy Martin Art - Wolfeboro, NH
---


Swiss Chalet Village Inn, 457 Intervale Resort Loop, Intervale, NH 03845 | 800-831-2727
The Swiss Chalet Village Inn offers comfortable lodging at an affordable price. Choose from a wide variety of rooms to meet your needs. Wheather you are here for a family outing, wedding, business or pleasure, you will find clean, comfortable White Mountain lodging. Pet Friendly Rooms available. Please inquire.
Visit Swiss Chalet Village Inn - Intervale, NH
---


Jonathan's OGT, 92 Bourne Lane, Ogunquit, Maine 03907 | 207-646-4777
Serving upscale New England cuisine, Jonathan's Ogunquit, caters to those diners looking for fresh seafood, classic European dishes, grilled steaks and more. Diners prefer Jonathan's for a romantic date night, to celebrate a special birthday or enjoy an evening of farm to table gastronomy before a show. Jonathan's offers dining, events, and concerts. Featuring local food products wherever possible and focuses on serving fresh, New England products. Jonathan's slogan has always been to #eatwell.
Visit Jonathan's OGT - Ogunquit, ME
---


Ogunquit Playhouse, 10 Main Street, US Route 1, Ogunquit, ME 03907 | 207-646-2402
America's Foremost Summer Theater began in a renovated garage in Ogunquit's town square in 1933. Ogunquit Playhouse is dedicated to producing the finest shows ever to appear on Broadway stages. Visit the web site to see this years show schedule and purchase tickets.
Visit Ogunquit Playhouse Website


Maine & Ivy, 26 Townsend Street, Boothbay Harbor, ME 04538 | 207-315-6458
We are located in downtown Boothbay Harbor, Maine. We celebrate the timeless fashion of "The New England Preppy Lifestyle", but with a modern twist! After all, we believe in vintage style, not vintage values! And, yes, pearls do go with everything!
Visit Maine & Ivy - Boothbay Harbor, ME
---


When Pigs Fly Pizzeria, 460 U.S. Route 1 Kittery, Maine 03904 | Restaurant: 207-438-7036 Bread Store: 207-439-3114
Enjoy our large selection of wood-fired pizzas, appetizer plates, craft beers and draft wines. The pizzas are Neapolitan style, handcrafted from all natural ingredients. Our wood-fired ovens give the crust a chewy, smoky flavor. All ingredients are the freshest including mozzarella, which is made fresh daily. This location is also home to the When Pigs Fly Company Store, which offers all of the classic and artisan breads, and other products available from When Pigs Fly.
Visit When Pigs Fly Pizzeria - Kittery, ME
---


Warren's Lobster House, 11 Water Street / U.S. Route 1, Kittery, Maine 03904 | 207-439-1630
Warren's is a "destination restaurant" known far and wide. All entrees on our extensive menu include the "Seacoast's Finest Salad Bar" featuring over sixty items. Warren's offers the area's largest selection of lobster entrees along with great seafood, steak and chicken specialties served in a comfortable and casual family atmosphere. Free valet parking service is provided "in season".
Visit Warren's Lobster House - Kittery, ME
---
---

York's Wild Kingdom, P.O. Box 1139, York Beach, ME 03910 | 207-363-4911
 New England's Only Zoo AND Amusement Park. A family oriented zoo and amusement park conveniently located in York Beach, Maine. Stroll and view a large number of beautifully landscaped animal exhibits; numerous rides for all ages plus food and ice cream stands, gift shops and so more. A day of family fun and walking distance to a clean sandy beach! View dozens of live animals from near and far. Sorry, Pets are not allowed in the Zoo but are allowed (on leash) in the Amusement Park. Open Seasonally May-Sept. View website for details and hours.
Visit York's Wild Kingdom York


Maine Diner, 2265 Post Road (US Route 1),Wells, ME 04090 | 207-646-4441
Featured on "The Today Show", Phantom Gourmet, Guy Fieri's "Diners, Drive-Ins and Dives" and others. Maine blueberry pancakes, pies, lunch and dinner specials and more. World Famous Food Like Grandma Used To Make. Try Maine Diner's famous Lobster Pie, Seafood Chowder, Codfish Cakes. Breakfast anytime. Remember the Maine Gift Shoppe, Maine Products. Open Daily at 7AM..
Visit Maine Diner in Wells, Maine
---


Coastal Maine Botanical Gardens, 132 Botanical Gardens Drive, Off Barters Island Road, Boothbay, ME 04537 | 207-633-8000
Coastal Maine Botanical Gardens is a natural wonder of shorefront on the mid-coast Maine. Stroll 270 acres through spectacular ornamental gardens and miles of waterfront and woodland trails. Beautiful foliage, plantings, impressive stonework, waterfalls and fountains, and scenic views. One of Maine's top attractions. The Gardens are open 9-5 April 15 - October 31 (open until 6 pm in July and August). There is a cafe and gift shop on site.
Visit Coastal Maine Botanical Gardens
---
---